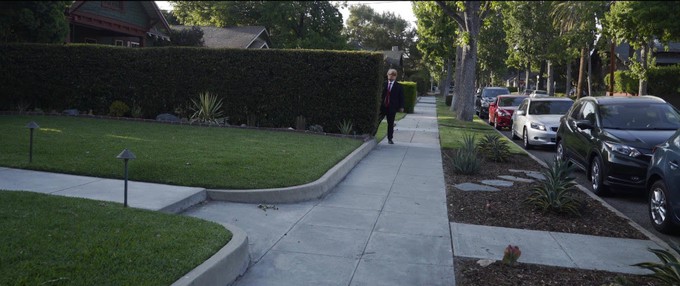 Hola Dannie aqui,
Today AICN received a goofy little trailer for "President Evil" a parody of the original "Halloween" film. The film stars Jose Rosete (The Walking Dead: Red Machete), Christian Hutcherson ("Dark"), and Johanna Rae ("Psychos"). "President Evil" is directed by Richard Lowly the man behind "Alien Overlords," the short film "Lilitu," and "Rise of the Empire" as well as 19 other films and projects. Lowly co-wrote the screenplay with Gregory P. Wolk ("Apocalypse Rising," and "A Lesson In Cruelty."


The official synopsis sent to us describes the film as-
"Days before the November mid-term elections, three young girls who are a Muslim, a Mexican and a Haitian, are stalked by a deranged killer dressed as the POTUS."
Here is the trailer for "PRESIDENT EVIL."

Well, folks what do all of you out there in Geeklandia think of this trailer, the premise, and killer's disguise? They did not share a release date, however, they stated: "President Evil" is coming soon. I will let all of you know when I do.
Stay Strong, Live Good, Love Movies!
Dannie aka Pekosa Peligrosa