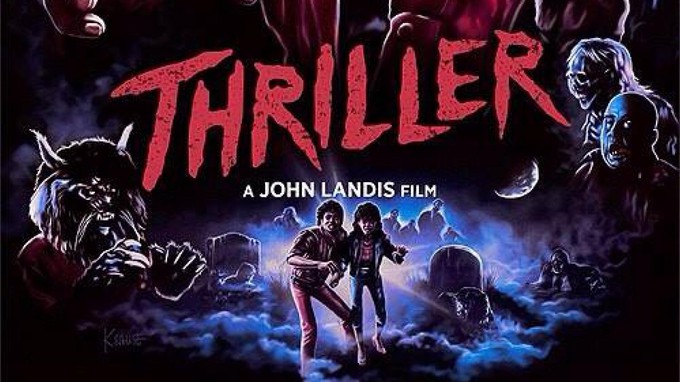 Hola Dannie aqui,
Today I have some insanely cool news. For the first time, Michael Jackson's groundbreaking 1983 music video "Thriller" will be shown on IMAX 3D screens later this month. The 14-minute music video/short film has been digitally remastered for an exclusive one-week engagement in IMAX theatres beginning September 21st, playing ahead of Jack Black and Cate Blanchett's upcoming supernatural horror comedy "The House with a Clock in Its Walls" and will play for one week only.

"Thriller," which was directed by "An American Werewolf in London" helmer John Landis, featured a number of famous horror transformations. With the help of special make-up effects master Rick Baker, the pop superstar turned into a terrifying-looking Wolfman as well as a dancing zombie. It's still considered as the greatest music video of all time -- and even the most successful one as it sold nine million copies during its run. Also Vincent Price's intoxicating voice!
Here is IMAX's badass trailer for the "THRILLER" enjoy boils and ghouls.

I am beyond stoked to see this iconic music video remastered in 3D and Eli Roth's "The House with a Clock in Its Walls." I will be there on the 21st sporting my 1980's gray and red leather jacket! How do all of you in Geeklandia feel about "Thriller" playing on the gigantic IMAX screen?
Stay Strong, Live Good, Love Movies!
Dannie aka Pekosa Peligrosa