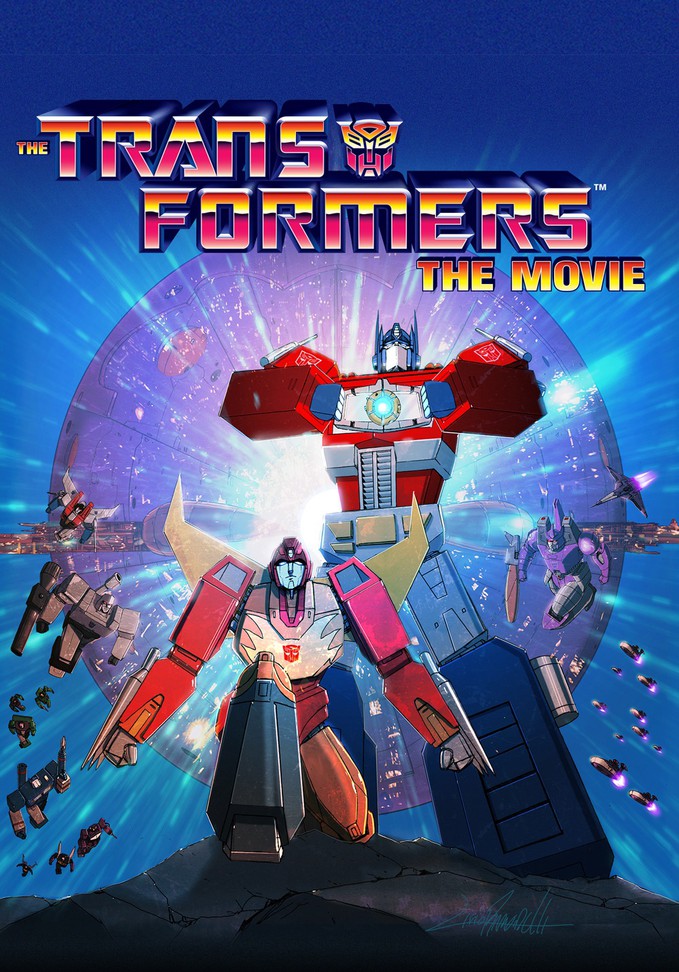 Hola Dannie aqui,
The good folks from Fathom Events, Shout! Factory and Hasbro Studios contacted me in hopes AICN would participate in a contest for free tickets to see the theatrical release of "THE TRANSFORMERS: THE MOVIE" happening on September 27th! They were kind enough to give AICN ten passes to give away to worthy geeks for the one day re-release of the 1986 animated classic!
After a discussion with the staff, we decided the contest should require you all to get a little crafty! Express yourself through whatever medium speaks to you. Draw something, sing something, build something, express yourself through interpretive dance, write a Haiku, badly or nicely done photoshop, whatever you do send us a video of you expressing your eternal love of our favorite robots in disguise, the Transformers! We will also need the following information attached to your emailed entry-
* FIRST AND LAST NAME
* VALID EMAIL ADDRESS
* NAME OF PREFERRED THEATER
* NAME OF BACKUP THEATER IN CASE PREFERRED THEATER IS UNAVAILABLE
Here is the trailer for "THE TRANSFORMERS: THE MOVIE" to rev your Autobot engines!

Go to https://www.fathomevents.com/events/the-transformers-1986-movie-event to see where "THE TRANSFORMERS: THE MOVIE" will be playing near you! All entries need to be submitted to aicnstaff@gmail.com before midnight on September 18th. Winners will be announced on September 19th, and I will share the best and worst of the entries. I also asked the people at Fathom Events, Shout! Factory and Hasbro Studios if there was a possibility of getting some toys to give away as well, to which they responded "let us see what we can do" so I am working on 'em for you our faithful geeks and geekettes.
Everyone here at Ain't it Cool absolutely can not wait to see what you crazy kids in Geeklandia come up with!
#TransformersTheMovie86
Stay Strong, Live Good, Love Movies!
Dannie aka Pekosa Peligrosa