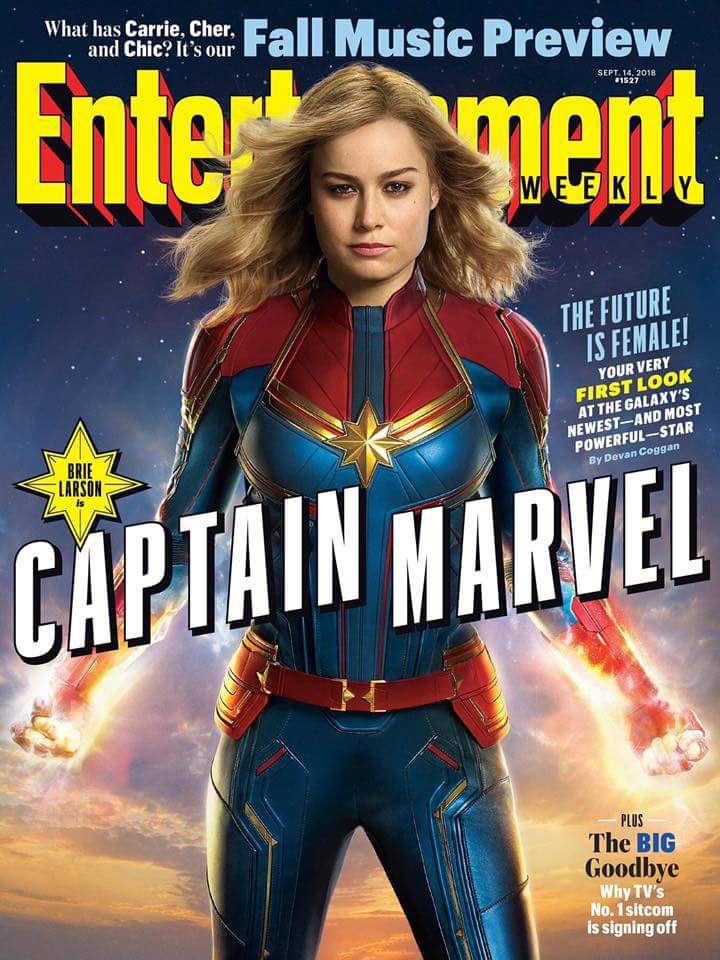 Hey folks, Entertainment Weekly just posted some exclusive CAPTAIN MARVEL pictures!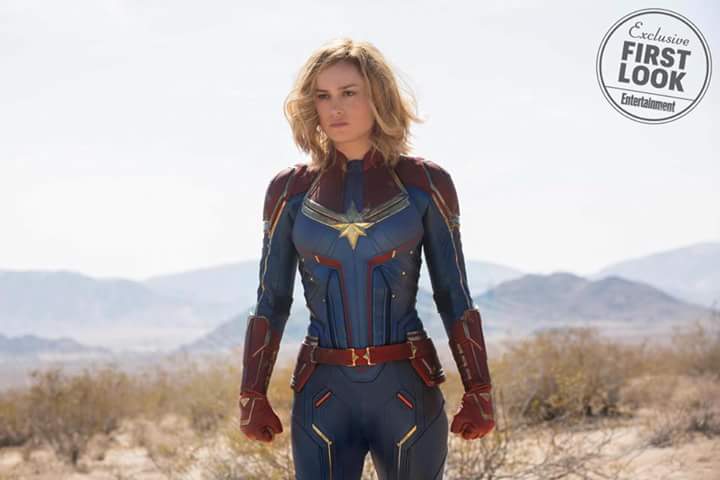 Bree Larson as CAPTAIN MARVEL! She rocks that suit!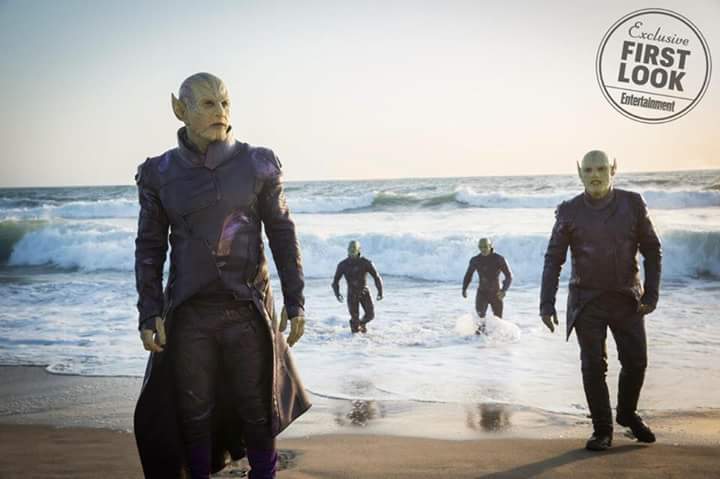 Go, hunt, kill Skrulls, on a beach!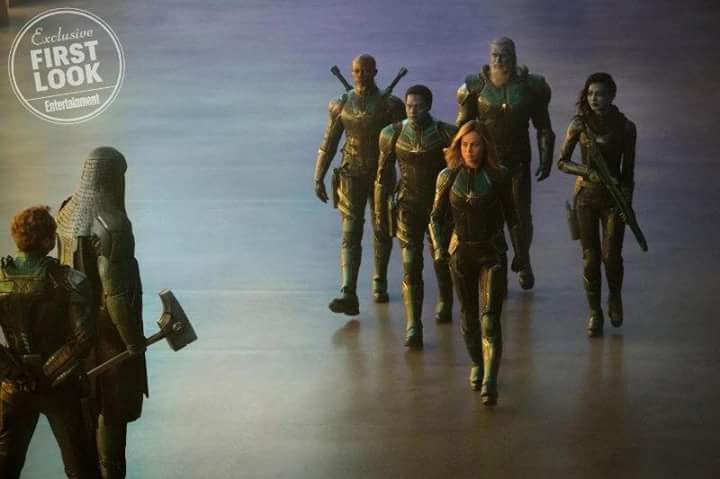 Captain Marvel's slow-walk posse with Ronan the Accuser pre-GOTG!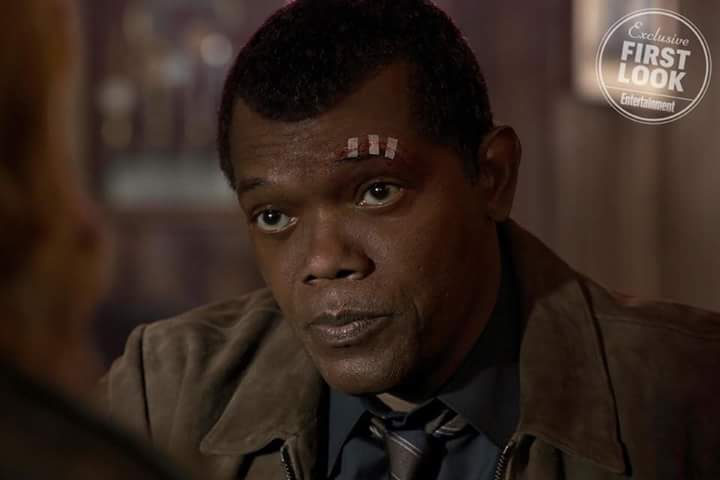 A de-aged Samuel L. Jackson as Nick Fury, AGENT of SHIELD!
Thrilled by these... looking forward to a trailer...
-- Precious Roy