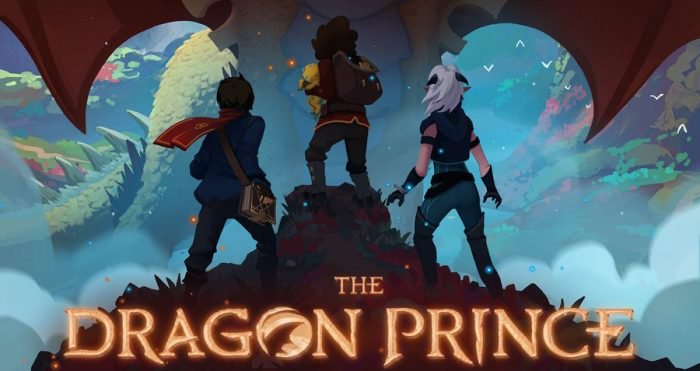 This is exciting!
DRAGON PRINCE, is coming soon and I'm looking forward to it! The last few things I saw of this show was a teaser from SDCC, and before that merely an announcement, all within just the past couple of months! Why keep the lid on it so tight? Does Netflix think it will not do well? The trailer sure makes it look good, though!
From THE LAST AIRBENDER's head writer Aaron Ehasz , DRAGON PRINCE tells a story of "two human princes who forge an unlikely bond with the elfin assassin sent to kill them, embarking on an epic quest to bring peace to their warring lands."
There is a lot of awesome happening in this trailer. The only thing I have to nitpick is how awkward the 3D models move, though. They somehow have combined the animation with some beautiful effects on scenery and awkward doll people. Still, I'm gonna watch the heck out of it. While the body movements and lack of facial expressions are weird, everything else is looking great and I want to see the story unfold! DRAGON PRINCE is coming out September 14th, the same day as Season 5 of BOJACK HORSEMAN premiers, both on Netflix. I'm going to have to figure out some sort of system between the two shows when I really want to binge both.
~Big Eyes