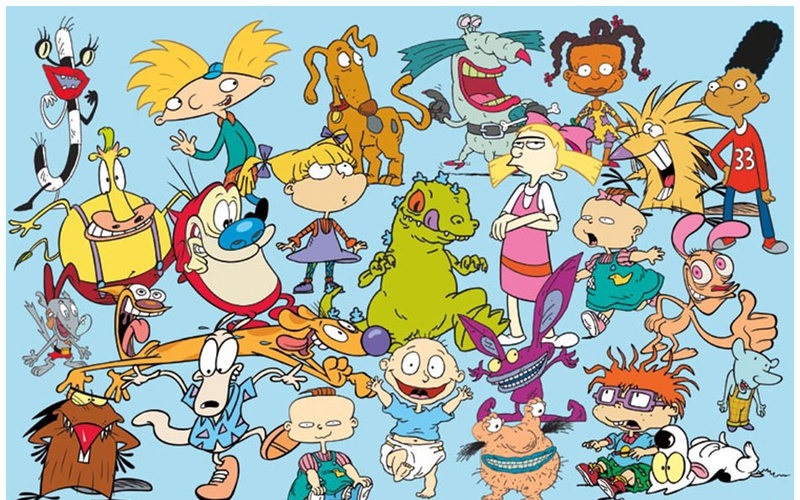 Happy Saturday, geeks!
The streaming service VRV recently added Nicksplat to their channels with tons of 90s Nickelodeon nostalgia available for stream! Many of the old favorites on are there! ROCKO'S MODERN LIFE, ARE YOU AFRAID OF THE DARK, WILD THORNBERRYS, LEGENDS OF THE HIDDEN TEMPLE, THE AMANDA SHOW, KABLAM! And More!
I've been checking them out and I tell you it's a really interesting thing. I haven't seen most of these shows since I was under the age of 12 and it is quite something to view them with a now more mature mind. You see the characters in a much different light. Or how the gameshows play out, I now actually see the look of disappointment of the kids' faces when they lose gameshows and think of how this moment probably traumatized them for the rest of their lives. Obviously they weren't all emotionally crippled life-long, but bad experiences can sure sting to a kid.
I was quite shocked at how the music from NICK ARCADE has lingered in my mind all of these years, buried way deep in my subconscious!
CLARISSA EXPLAINS IT ALL, HEY DUDE, SALUTE YOUR SHORTS! I gave zero shits about THE MYSTERY FILES OF SHELBY WOO, but would like to know why there is no ALEX MACK, ALLEN STRANGE, or even REN AND STIMPY!
You guys can check this all out right now on VRV's streaming service at VRV.CO. There's a 30 day trial available.
~Big Eyes