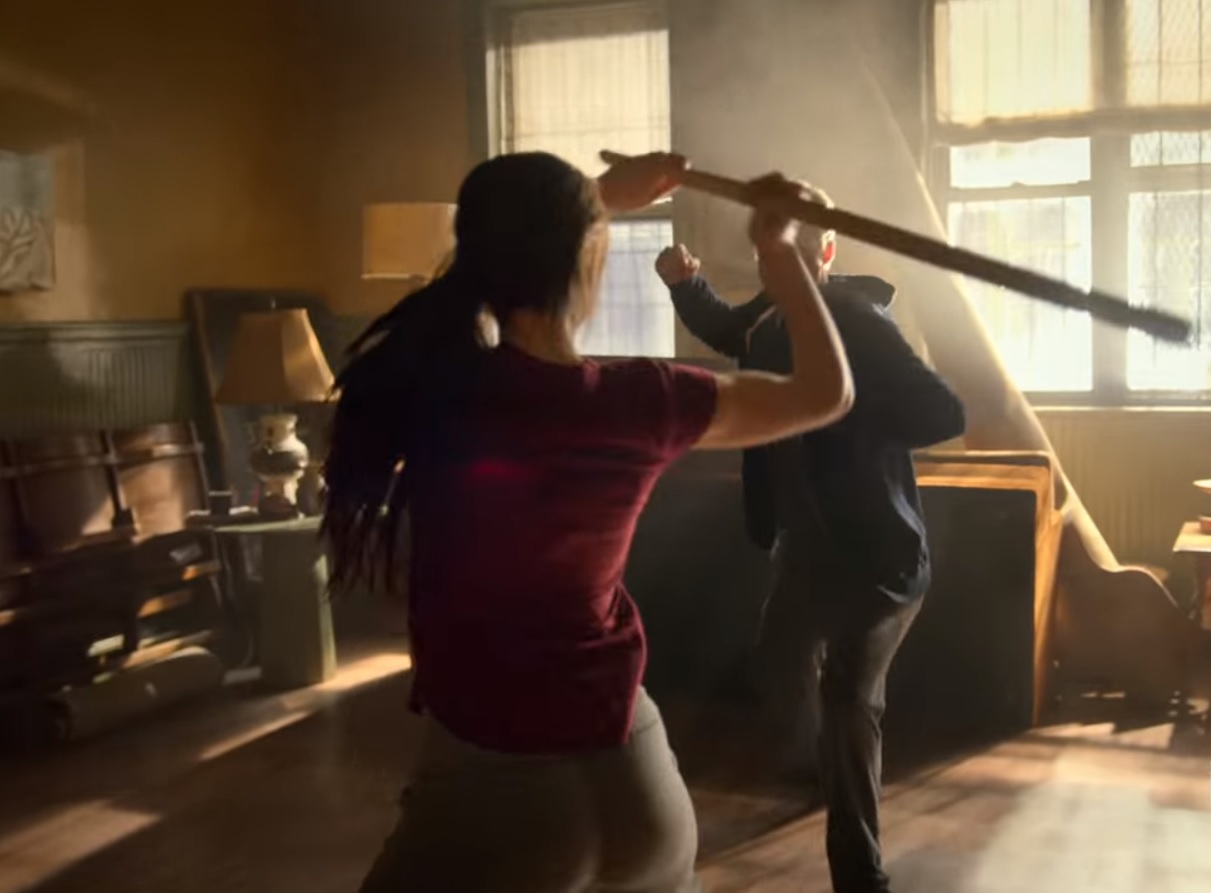 Hey folks, here's a couple of behind the scenes featurettes for the upcoming second season of Marvel's "Iron Fist" on Netflix. Both feature Clayton Barber, the stunt coordinator for BLACK PANTHER, CREED, and now "Iron Fist":
Putting Jones and Henwick in the middle of all that melee definitely improves the look of it. The second featurette has Finn Jones and Jessica Henwick talking about the focus on hand-to-hand martial arts this year:
I have been encouraged by Finn Jones' one-episode team up with Mike Colter in "Luke Cage" season 2 that some of season 1's sins are being wiped clean... while I haven't yet seen signs of a story that will undo it, I do like this focus on hand-to-hand instead of swords this year. Season 2 of "Iron Fist" arrives on Netflix September 7th.
-- Precious Roy