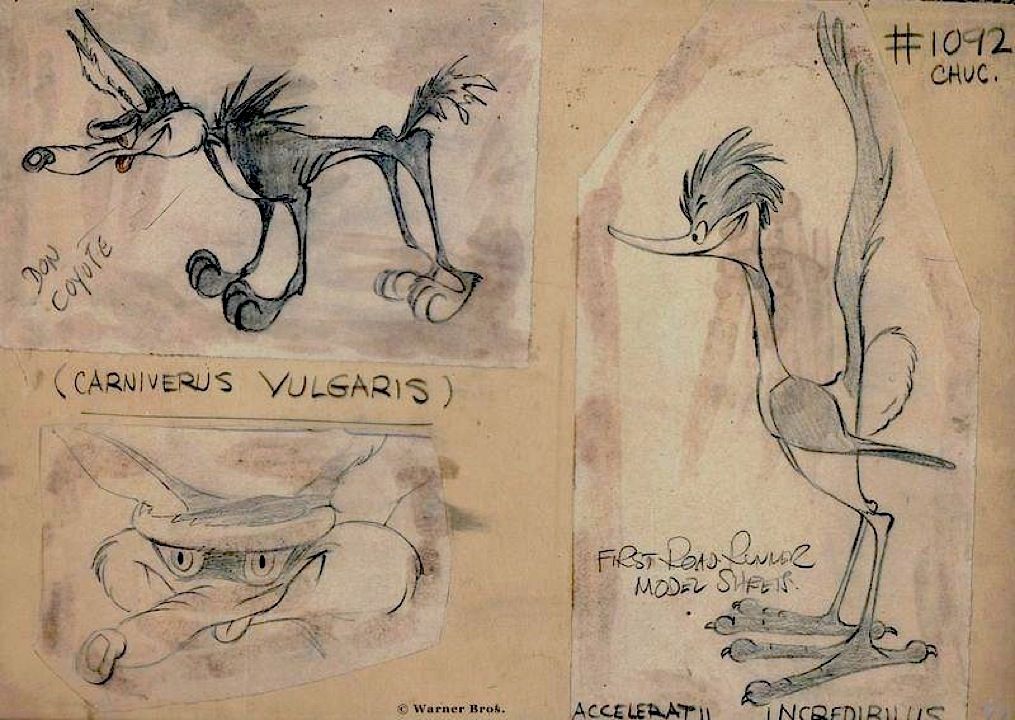 Morning, geeks!
Warner Bros just keeps on trying to push the LOONEY TUNES over the years, sometimes it's a complete disaster (LOONATICS UNLEASHED), sometimes it's a crazy success (SPACE JAM). It's been a while since we've seen the LOONEY TUNES on the big screen, though it looks like we will be seeing a lot more of them in the future. Not only is SPACE JAM 2 is the works, but of all the characters, Wile E. Coyote is getting his own movie?!
Jon and Josh Silberman, whom both wrote episodes of IT'S ALWAYS SUNNY IN PHILADELPHIA and DEADBEAT, have climbed on board to pen the script to COYOTE vs. ACME.
The premise of COYOTE vs. ACME is described as "A story set in the ACME warehouse, the manufacturer of anything and everything used by the Looney Tunes characters."
This really doesn't sound like much to me, but I'll let them surprise me. Will they be able to match creator Chuck Jones' slapstick?...Do we want them to? Good slapstick seems to be either a lost art, looked down upon, or just antiquated.
COYOTE vs. ACME was just announced, with no release date yet.
~Big Eyes