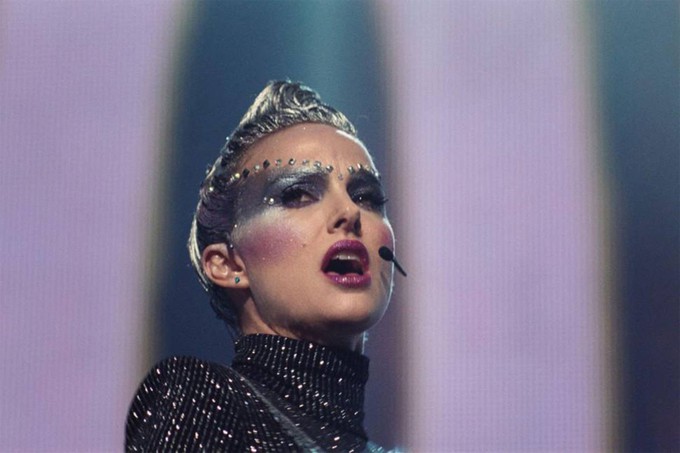 Hola Dannie aqui,
Today a teaser was released for "Vox Lux" a new film that stars Natalie Portman ("Black Swan," "The Professional," and "Annihilation") and Jude Law ("Sky Captain and the World of Tomorrow," "The Grand Budapest Hotel" "Closer," and "The Talented Mr. Ripley"). Alongside Portman and Law are Jennifer Ehle ("Pride and the Prejudice," "A Quiet Passion," and "Zero Dark Thirty"), Stacy Martin ("Nymphomaniac Vol. I & II," and "All The Money In The World"), and Raffey Cassidy ("Tomorrowland," and "The Killing of a Sacred Deer"). "Vox Lux" is written and directed by Brady Corbet. Corbet directed the short film "Protect You + Me" and the 2015 feature film "The Childhood of a Leader," and has four writing credits on IMDB. Corbet is also an actor you may have seen in "Melancholia," "Escobar: Paradise Lost," and the television hit "24."
"Vox Lux" is a film that documents the rise of the character Celeste (Portman) from the abyss of a significant national tragedy and transform triumphantly to pop superstardom. The film is said to span 18 years and traces critical cultural moments in history through her eyes, beginning in 1999 and coming to a conclusion in 2017.
Here is the teaser-

"Vox Lux" is set to rock theaters on March 7th of next year. How do all of you pop culture cultists feel about this trailer? In my opinion, it is a vague glimpse at fame and glam pop stardom. I will be keeping an eye out for a full trailer and any news about "Vox Lux."
Stay Strong, Live Good, Love Movies!
Dannie aka Pekosa Peligrosa