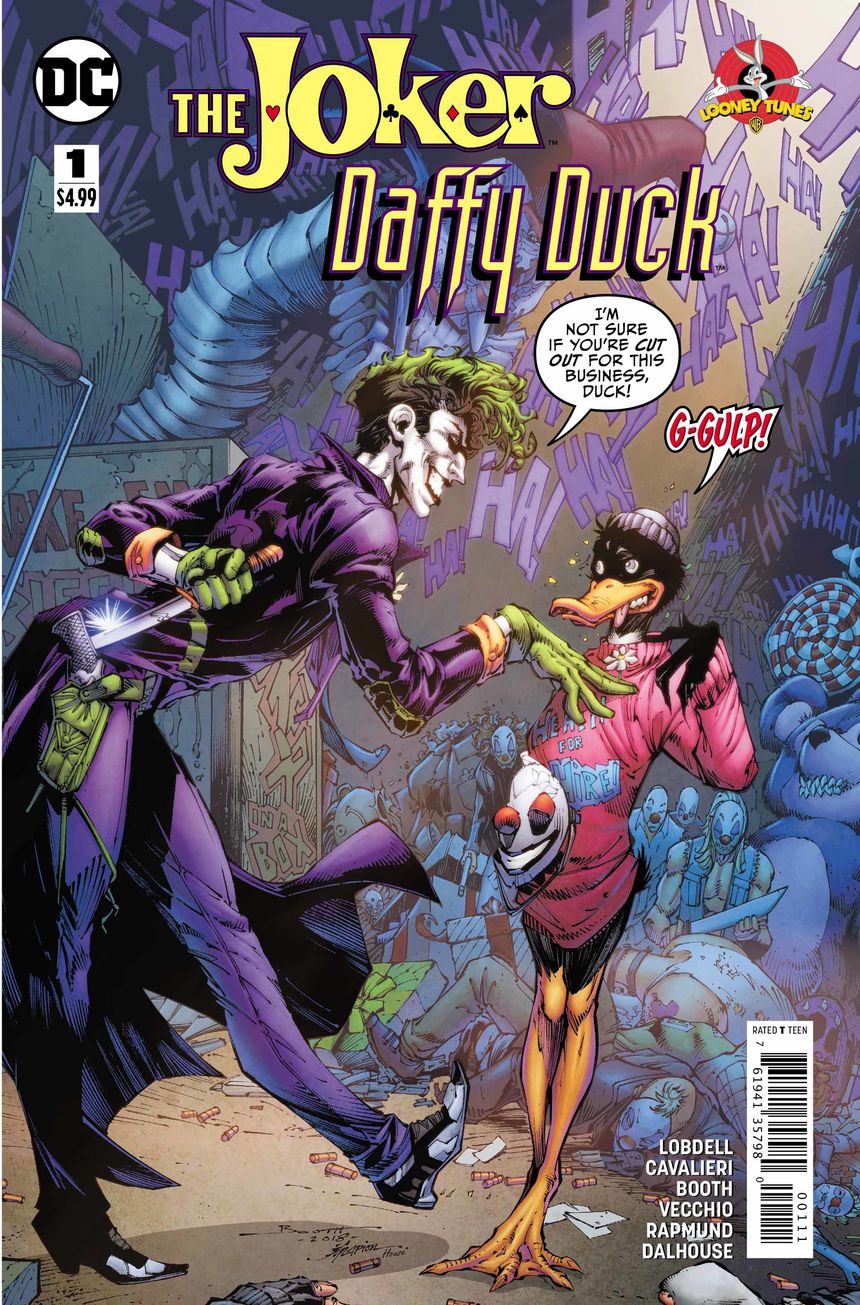 Morning, geeks!
I haven't been keeping a close eye on these DC crossover comics. I honestly thought it was just a strange one-off thing with Batman Vs. Elmer Fudd (which actually had some pretty sweet action scenes from a battle between the two). But yes, DC continues their crossovers with Hanna-Barbera/Looney Tunes and DC heroes with a Joker/Daffy Duck cross over! Daffy's appearance is positively terrifying.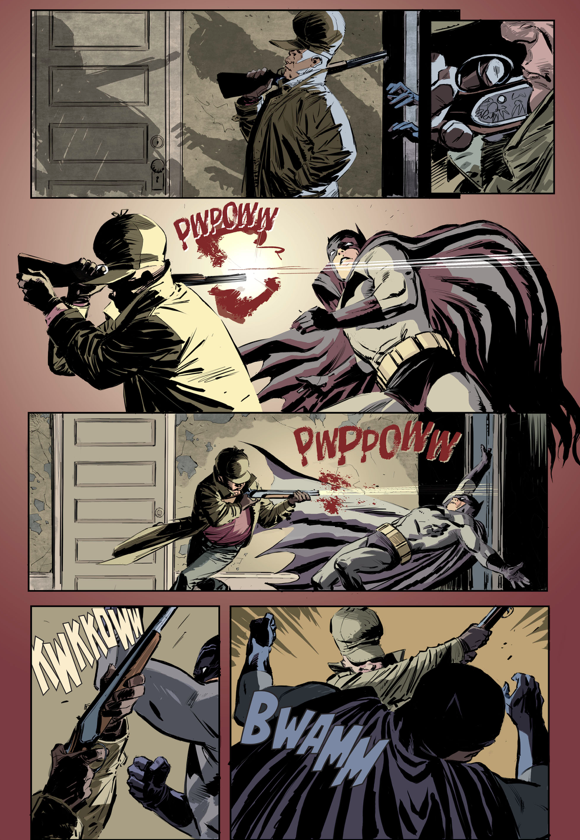 Other titles in this series of bizarre crossovers include: Black Lightning/Hong Kong Phooey, The Flash/Speed Buggy, Martian Manhunter/Marvin the Martian, Aquaman/Jabber Jaw, and Jonah Hex/Yosemite Sam.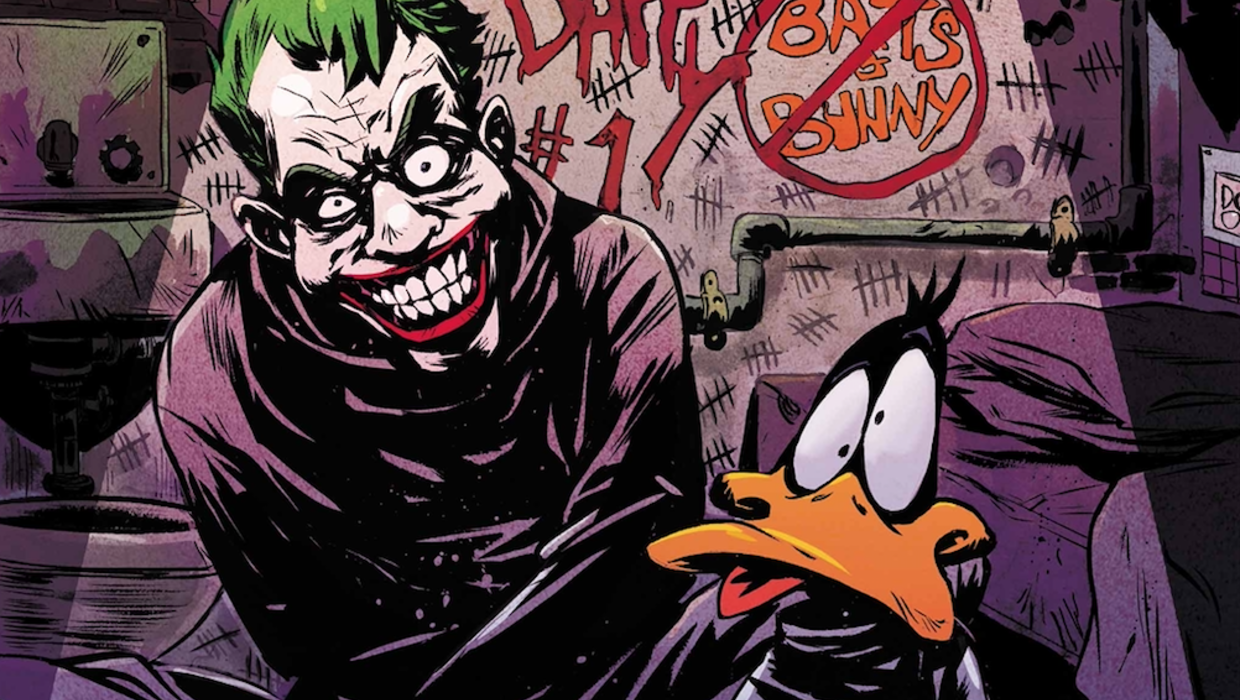 Come August 29th, we'll get to check out what happens when the Clown Prince of Gotham and Daffy Duck cross paths. Coming it with Joker/Daffy crossover we'll see even more madness with Catwoman/Sylvester and Tweety, Harley Quinn/Gossamer, Lex Luthor/Porky Pig. All of these are written by Scott Lobdell with art by Brett Booth. You can check out many more pics of the new Joker/Daffy comic on the original article on SyFy.
~Big Eyes