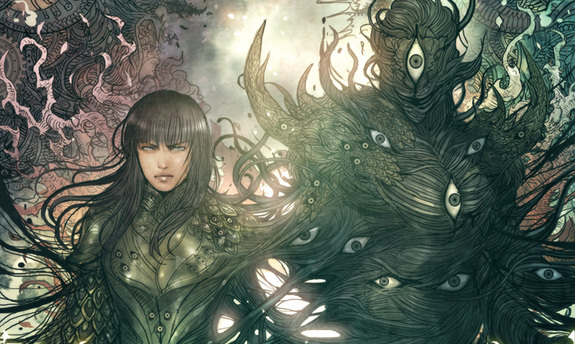 Roni here - hitting refresh on the news from World Con, and wishing I was there!
Congratulations to Marjorie Liu and Sana Takeda for taking home the 2018 Hugo Award for Best Graphic Story for Monstress!
Published by Image Comics, the ongoing Monstress series is now on its third volume. The story follows teenager Maika Halfwolf, a girl who shares a mysterious psychic link with a powerful, magical beast.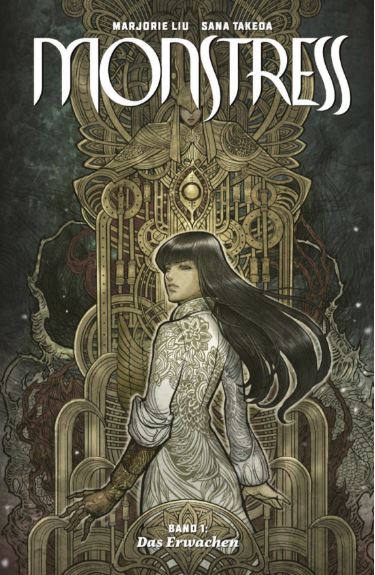 This is the second year in a row that MONSTRESS has taken the category - which I believe is unprecedented. Takeda also won in the "Best Professional Artist" category for her haunting, ethereal artwork. And no wonder! Look at this art: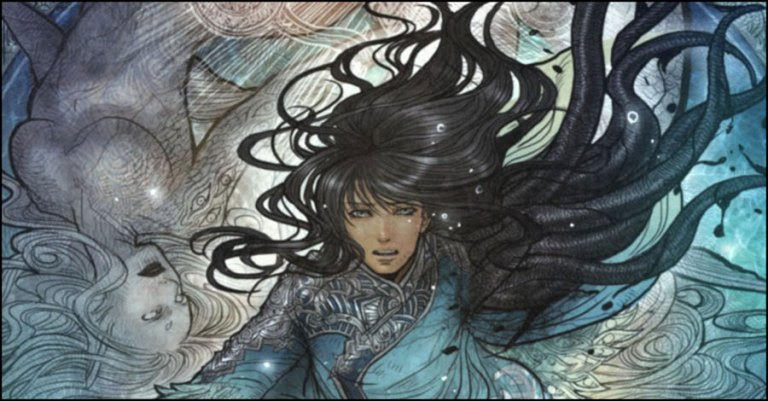 Presented yesterday evening at a ceremony at the 76th WorldCon Convention in San Jose, California, the Hugo Awards have recognized the best in science fiction books, movies, and TV since 1955. Comics are a recent addition; the Hugo Award for Best Graphic Story has been awarded since 2009. Decisions are made by members of the World Science Fiction Convention. Other nominees this year were Saga, My Favorite Thing is Monsters, Bitch Planet, Paper Girls and Black Bolt.
The full list of Hugo Award nominees and winners can be found here:
https://www.tor.com/2018/03/31/2018-hugo-award-finalists-announced/
-Roni