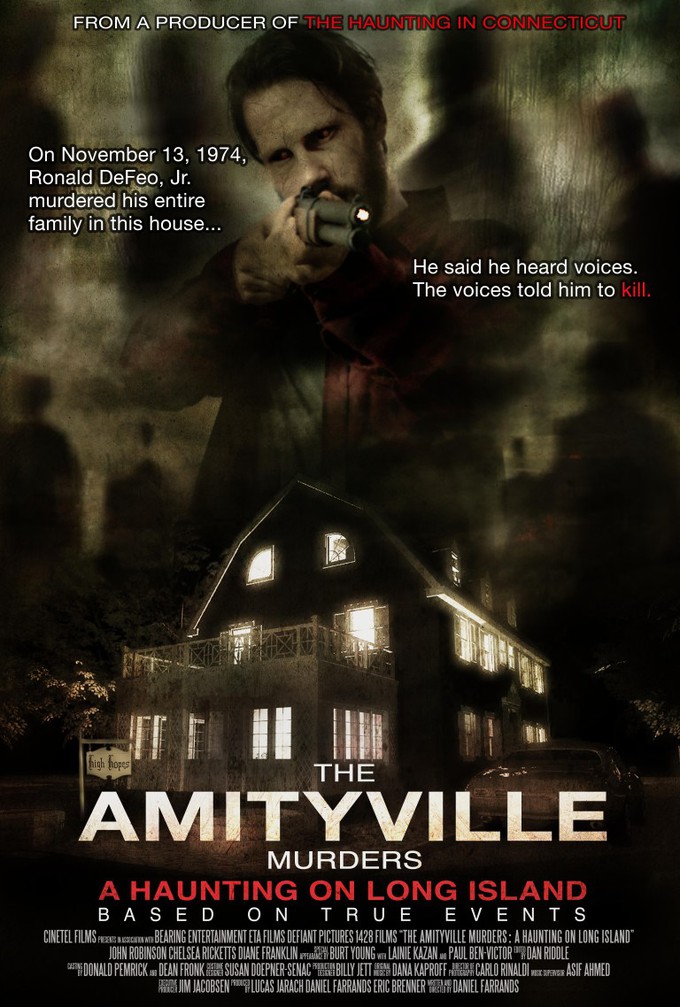 Hola Dannie aqui,
Today a trailer for "The Amityville Murders" came out and it is as to be expected creepy as all hell.

Here is the trailer read on for more!
"The Amityville Murders" is written and directed by Daniel Farrands the man who produced "The Haunting in Connecticut," and has directed "Crystal Lake Memories: The Complete History of Friday the 13th," "Scream: The Inside Story," "Never Sleep Again: The Elm Street Legacy," and "Mind Over Matter: The Truth about Telekinesis," to name a few. Looking at his history of work, it seems we have a fellow horror hound in Farrands, and thus so I wish him and this film well!


The film stars John Robinson ("Elephant," "Lords of Dogtown," and "Transformers"), Chelsea Ricketts ("Scream Queens," "True Blood," Netflix's "The Killing," and "The Secret Life of the American Teenager") and Paul Ben-Victor ("On The Doll," "The Wire," "The Three Stooges," "Tombstone," and recently in Netflix's "Santa Clarita Diet").
"The Amityville Murders" is set to haunt theaters on October 15th of this year, just in time for Halloween! How many of you boils and ghouls are going to catch this at the cinemas? I have seen all the other Amityville films, so I have to look at this one, plus the trailer does not suck, so I am all in! I do hope there is a better poster than the one above though, that poster is pretty lame just my opinion.
Stay Strong, Live Good, Love Movies!
Dannie aka Pekosa Peligrosa