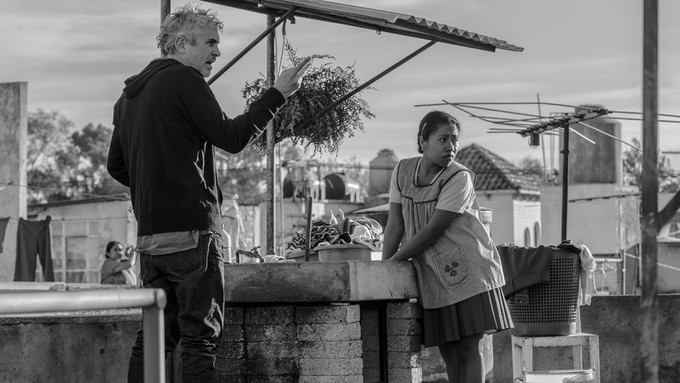 Hola Dannie aqui,
Today with the second trailer released for Alfonso Cuarón's latest masterpiece "ROMA" that Netflix is distributing. This trailer gives us a lot more story to ponder.
Netflix describes the film as-
"Time and Space constrain us, but they also define who we are, creating inexplicable bonds with the others that flow with us at the same time and through the same places."
Here is the trailer read on for my reaction.

I am wondering if this film is set in 1968 during the time of the Tlatelolco massacre, a tragic moment in modern Mexican history where students, civilians, police, and military clashed. At this time the Mexican government was using force and the media to try and stifle political protest. At the Tlatelolco massacre, 26-400 people lost their lives (the numbers of deaths are still being debated), 100 people were wounded, and over 1300 people were detained. The massacre began just ten days before the opening of the 1968 Summer Olympics also in Mexico City. There is much conspiracy surrounding the events of October 2, 1968, and this could be a historically enthralling and human look at the revolutionary spirit which is and always will be strong in Mexico.
I can not wait to see this "pinche Pelicula" (fucking Movie). I hope it documents the Tlatelolco massacre, I have heard many tales of the day from my son's Abuela, and mi Familia Mexicana. So I am very eager to see Cuarón at his finest again, and this time possibly teaching some of the world about a time in Mexican history of great importance. But then again maybe I am way off, and this doesn't have a thing to do with Tlatelolco. We shall see soon! What do all of you out there in Geeklandia think?
Stay Strong, Live Good, Love Movies!
Dannie aka Pekosa Peligrosa