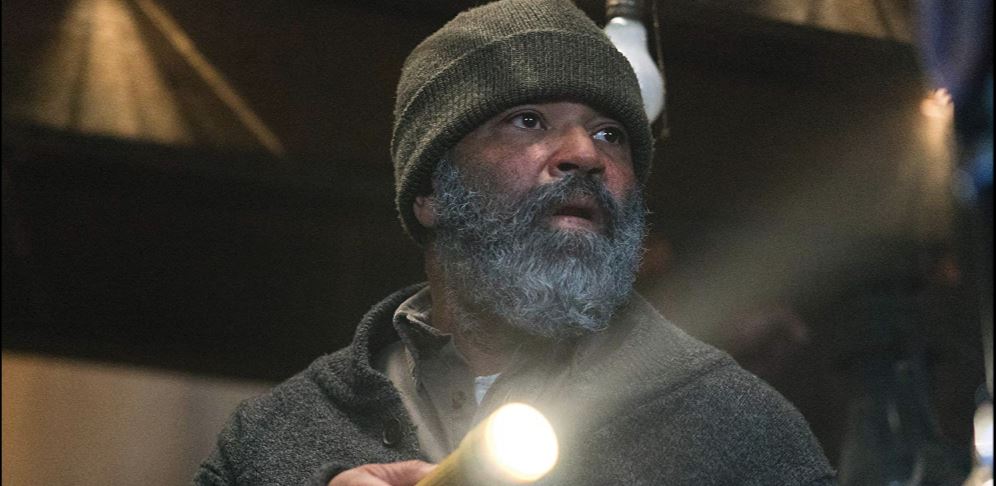 Jeremy Saulnier is one of the most exciting filmmakers on the scene today. Both BLUE RUIN and GREEN ROOM are unflinching, brutal exercises in tension with realistic, nuanced characters. Those films are instant classics in my opinion that any lover of hard-edged cinema should check out. Simply put, anything he is behind has my full attention.
Which brings us to HOLD THE DARK. Which Netflix has recently revealed the one-sheet for. Let's give it a look: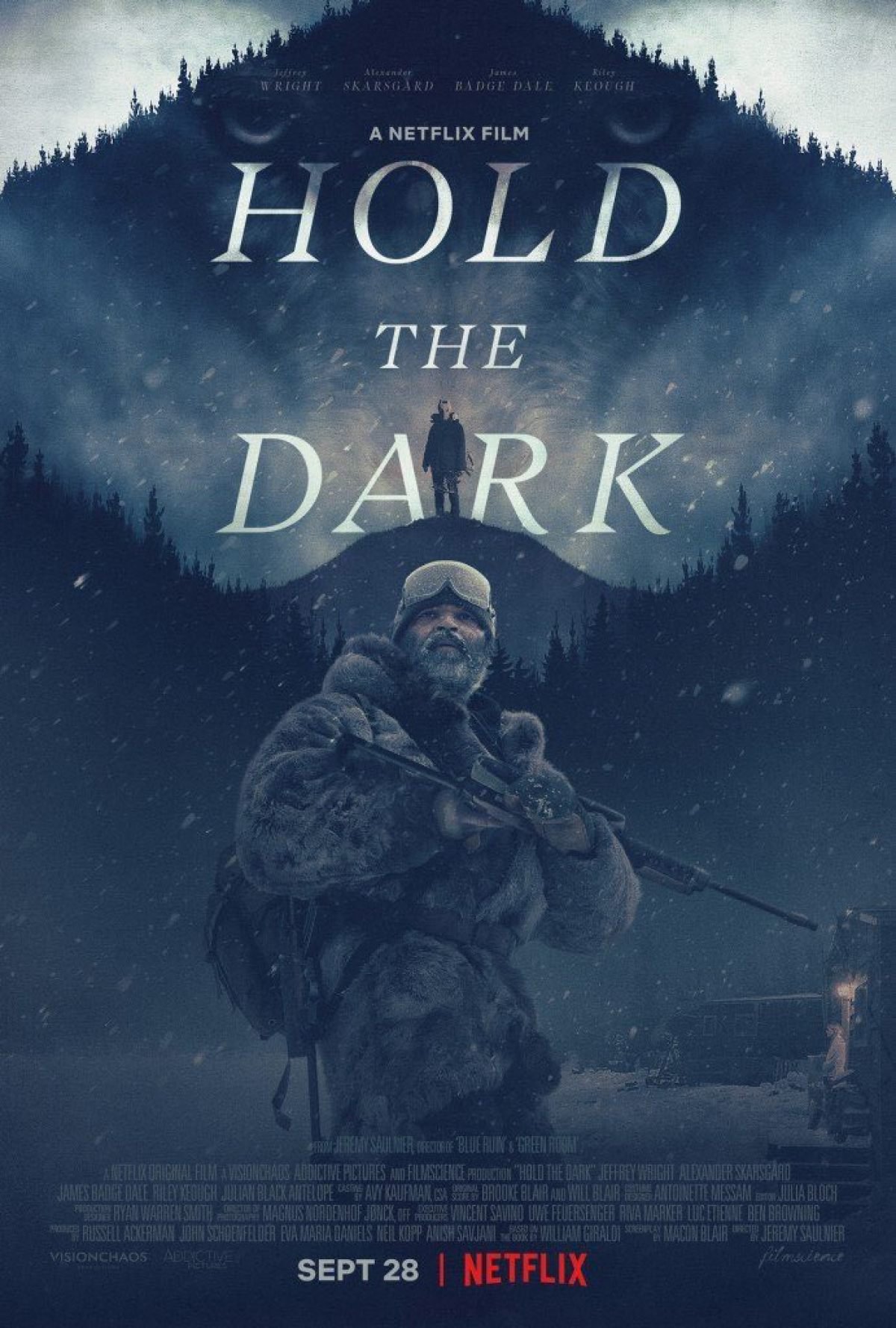 The film stars Jeffrey Wright (BOARDWALK EMPIRE), Riley Keough (IT COMES AT NIGHT), Alexander Skarsgard (TRUE BLOOD), and James Badge Dale (IRON MAN 3)
It is based on the novel by William Giraldi who helped pen the screenplay along with, frequent Saulnier collaborator, Macon Blair.
The synopsis of the book is listed below with the cast paired to their roles:
At the start of another pitiless winter, wolves have taken three children from the remote Alaskan village of Keelut, including the six-year-old son of Medora (Keough) and Vernon Slone (Skarsgard). Wolf expert Russell Core (Wright) is called in to investigate these killings and discovers an unholy truth harbored by Medora before she disappears. When her husband returns home to discover his boy dead and his wife missing, he begins a maniacal pursuit that cuts a bloody swath across the frozen landscape. With the help of a local police detective (possibly Dale?), Core attempts to find Medora before her husband does, setting in motion a deadly chain of events...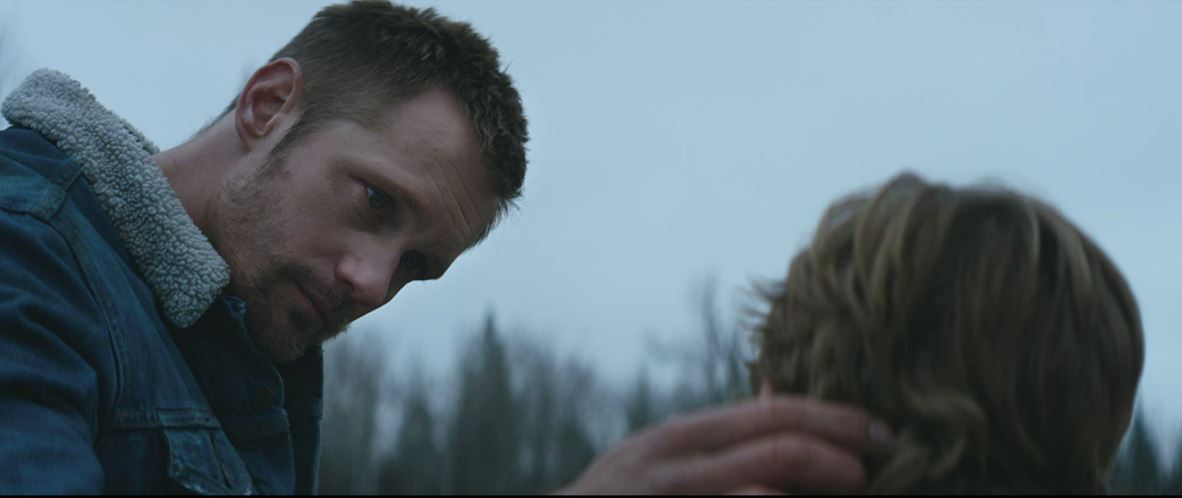 So, yeah. I'm all about this one. What do you guys think?
HOLD THE DARK drops onto Netflix September 28th
-Wheels