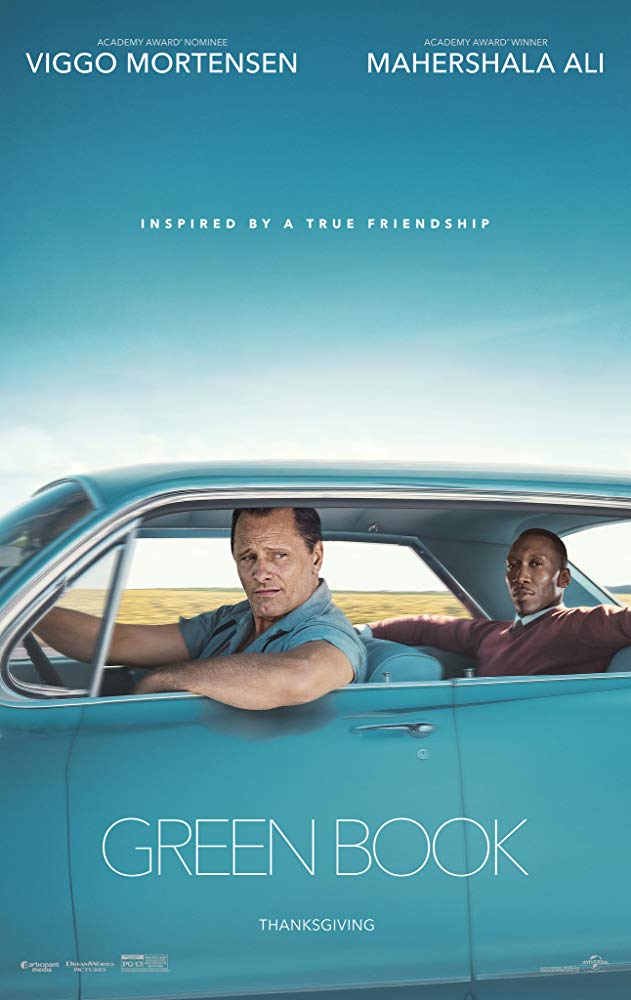 Hey folks, here's a trailer for GREEN BOOK!
Directed by Peter Farrelly of the Farrelly Brothers (DUMB AND DUMBER, THERE'S SOMETHING ABOUT MARY), this is Peter's first dramatic film. Written by Nick Vallelonga, Brian Hayes Currie, and Farrelly himself, GREEN BOOK stars Viggo Mortensen as Tony, an Italian-American bouncer with a seventh-grade education level, hired by erudite Dr. Don Shirley (Mahershala Ali) to be his driver as he tours the Jim Crow south on a musical tour. Along the way, Dr. Shirley works on polishing Tony's rough edges and Tony learns about the bigger universe outside of his provincial NYC life, and the two form a friendship.
I can't confirm if the Tony Lip Mortensen is playing is actually meant to be the same Tony Lip who played Carmine Lupertazzi in "The Sopranos", but if this is, I am way the f**k into this. What a life!
GREEN BOOK opens this Thanksgiving.

-- Precious Roy