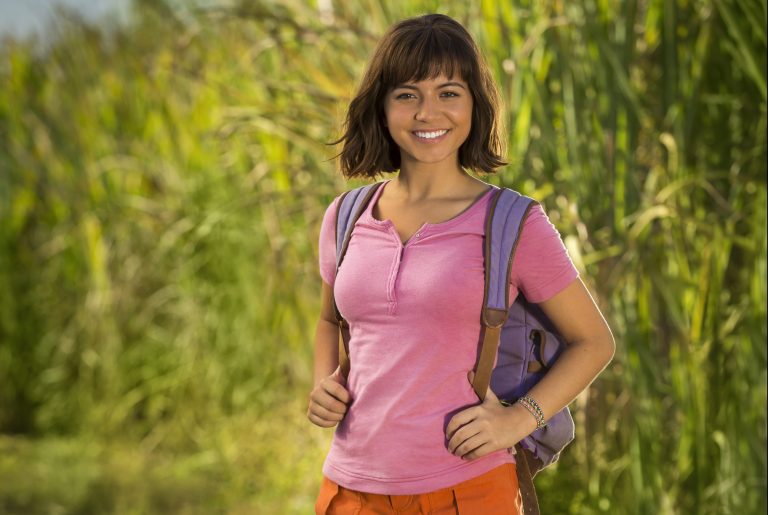 Morning, geek parents!
Here's the first look at THE MOVIE YOU WILL SEE ON REPEAT FOR AT LEAST SEVERAL MONTHS. I'm talking about Nickelodeon's live-action DORA THE EXPLORER!
Shooting began just a few days ago, being shot exclusively in Australia! Here, we see 17-year-old Isabela Moner as the title star, according to Deadline!
Now here's a surprise: the story actually follows Dora dealing with growing up. She heads into highschool with her friends Boots the Monkey and her cousin Diego. Nicholas Coombe plays the part of Randy, a boy that becomes smitten with Dora. Dora will also meet a new friend, a snooty class president, and Oscar nominee Adriana Barraza is Dora's grandma, Abuelita Valerie. But you don't need me to tell you this, geek parents. You'll know all of this information by heart by the 50th replay behind a sticky tablet screen covered in Cheerios.
You can count down your sentence to the date of August 2nd, 2019.
~Big Eyes