GKIDS is busy keeping the theaters awesome by acquiring more rights to anime films for distribution. Coming soon to theaters is Masaaki Yuasa's THE NIGHT IS SHORT, WALK ON GIRL, and Satoshi Kon's cult classic PERFECT BLUE.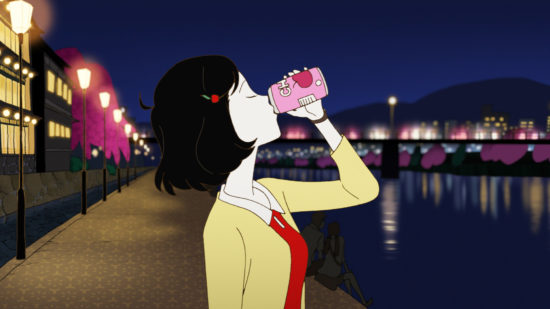 Masaaki Yuasa has been gaining more notice lately, especially with DEVILMAN CRYBABY on Netflix. But I believe that there are better things on his repertoire such as CAT SOUP, LU OVER THE WALL, and MIND GAME. His works are known for their fluid animation (which is a rare fucking gem in anime) and being just plain weird. You may have seen the single ADVENTURE TIME EPISODE that he directed called "Food Chain", which is an enjoyable trip.
THE NIGHT IS SHORT, WALK ON GIRL:
"As a group of teens go out for a night on the town, a sophomore known only as "The Girl with Black Hair" experiences a series of surreal encounters with the local nightlife... all the while unaware of the romantic longings of Senpai, a fellow student who has been creating increasingly fantastic and contrived reasons to run into her, in an effort to win her heart."
You can catch this movie only August 21st and 22nd. Grab tickets here!
A clip from THE NIGHT IS SHORT, WALK ON GIRL.
We also have the cult classic that dates itself by showing the main character using freaking Netscape Navigator: PERFECT BLUE. If you've weeb'd hard in the 2000s, you should be familiar with Satoshi Kon's work. He has made PAPRIKA, TOKYO GODFATHERS, MILLENIUM ACTRESS and one of my all-time favorites: PARANOIA AGENT.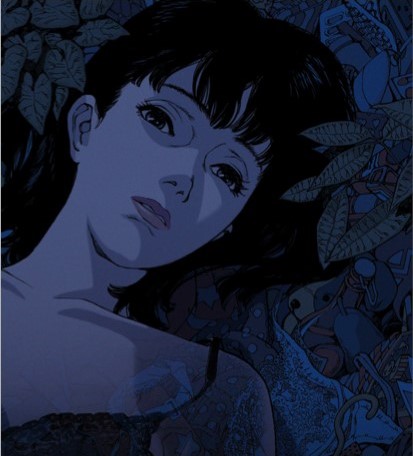 PERFECT BLUE is anime horror! You are safe to assume that like most anime horror, it is a psychological thriller! It is actually Kon's first film, celebrating it's 20th anniversary. Unfortunately, Mr. Kon is not around to enjoy it. Which is a shame because I would love to see more work from him. A pop-idol singer decides it is time for her to move onto acting to further her career, but she begins to feel less and less safe when she realizes that she has a stalker that somehow knows her every move, and even her own thoughts. If you haven't seen this one yet, now is the time! Tickets are on sale NOW! Hitting theaters September 6th and 10th only. You can nab some tickets on the GKIDS website.
Check out the trailer for PERFECT BLUE.
AICN's Resident Reformed Weeaboo,
~Big Eyes