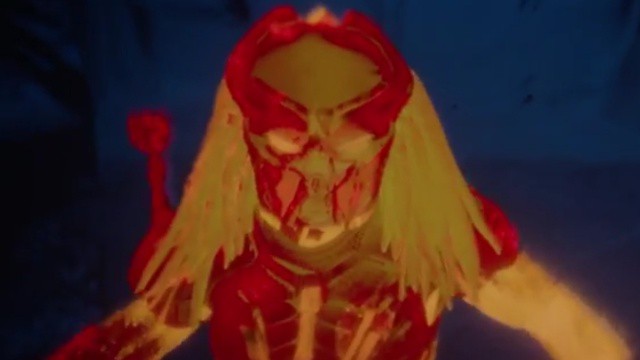 Hola Dannie aqui,
Here with a television commercial for the upcoming "THE PREDATOR" film, and it is the biggest glimpse we have seen of the film.
The film is described on IMDB as-
"When a young boy accidentally triggers the universe's most lethal hunters' return to Earth, only a ragtag crew of ex-soldiers and a disgruntled science teacher can prevent the end of the human race."
Here is the kick-ass T.V. spot!
Wasn't that cool? I love Keegan-Michael Key, and I am chomping at the bit to see this fracking film. "THE PREDATOR" invades theaters on September 14th, of this year. What do all of you think of this TV spot? I am currently praying please, don't suck, please don't suck, please don't suck!!!

Stay Strong, Live Good, Love Movies!
Dannie aka Pekosa Peligrosa