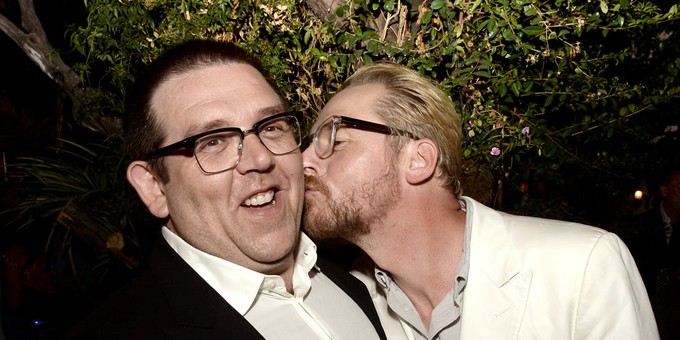 Hola Dannie aqui,
Today brought the world a trailer and poster for "SLAUGHTERHOUSE RULEZ" the new film that stars Simon Pegg and Nick Frost. I adore the duo every time I see them, and I am delighted to see them back together in a horror comedy. Joining Frost and Pegg on "SLAUGHTERHOUSE RULEZ" are Hermione Corfield ("Star Wars: The Last Jedi," "Mission Impossible: Rogue Nation," and "xXx: Return of Xander Cage"), Michael Sheen ("Midnight in Paris," "The Queen," and "Frost/Nixon"), Finn Cole ("Peaky Blinders," and "Animal Kingdom"), Asa Butterfield ("Hugo," "Enders Game," "Son of Rambow," and "Miss Peregrine's Home for Peculiar Children"), Jamie Blackley ("If I Stay," "Irrational Man," and televisions "The Halcyon"), and Jassa Ahluwalia ("The Whale," "Ripper Street," and "Son of God").
The film is described on IMDB as-
"An illustrious British boarding school becomes a bloody battleground when a mysterious sinkhole appears at a nearby fracking site unleashing unspeakable horror."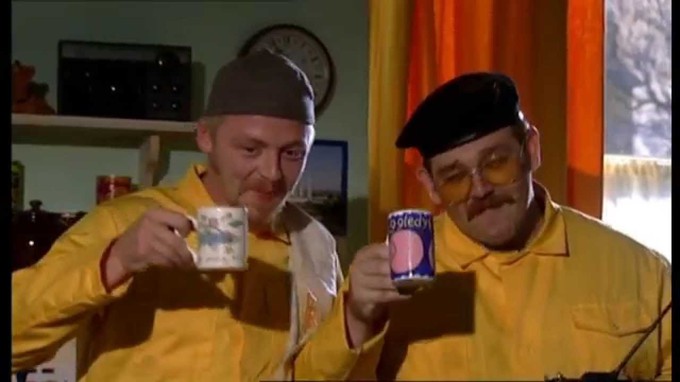 Taking the directors chair on "SLAUGHTERHOUSE RULEZ" is Crispian Mills who worked with Pegg on the hilariously troublesome "A Fantastic Fear of Everything" which Mills wrote, produced, and directed. Crispian was joined at the writers' table by Henry Fitzherbert who wrote: "Born a King." I enjoyed "A Fantastic Fear of Everything" so I look forward to seeing this film. Without any further delay here is the trailer!
Here below we have the official poster for "SLAUGHTERHOUSE RULEZ."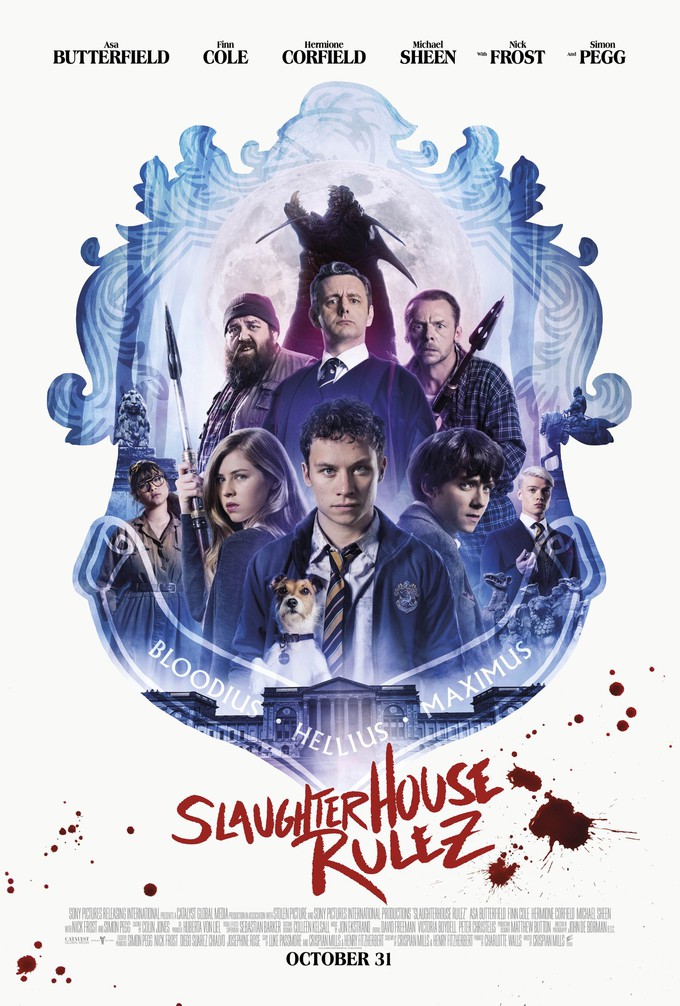 I can not wait, Nick Frost's character looks hilarious! What do all of you out there in Geeklandia think? I think it looks like one hell of a good time! Unfortunately, they have yet to state a release date for the good ole U.S. of A. However, they do have a release date in the U.K. that is perfect for the film October 31st. I am jealous, and I want to see this as soon as possible. Pegg & Frost smuggle me in a copy!
Stay Strong, Live Good, Love Movies!
Dannie aka Pekosa Peligrosa