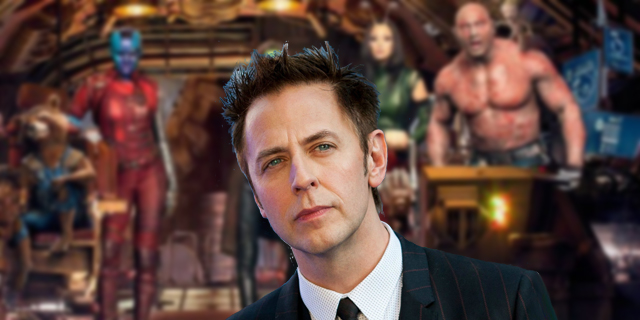 Hey folks... this morning, The Hollywood Reporter brings a scoop that James Gunn, recently fired from GUARDIANS OF THE GALAXY 3 as director (and possibly as the screenwriter) for a series of vile humor tweets in his past, is not starving for post-Disney projects.
Said one executive,
I'd work with him in a heartbeat.
Gunn himself is not yet free to go to other projects with the matter of who will helm GUARDIANS OF THE GALAXY 3, and whether his script will be used, remains undecided as Disney weathers fan reactions and cast objections, and is currently in the middle of exit negotiations with Gunn, in a precarious position after having previously forgiven Gunn for the tweets and agreeing to work with him.
Rival studio bosses are apparently eagerly awaiting for Disney to make a decision on whether or not they will rehire the highly-successful Gunn to the series.
I've been advised that we can't bring anything to him until the Disney matter is 100 percent resolved.
This puts tremendous pressure on Disney at the moment. They are dealing with a politically polarized audience, half of whom want to go with Mike Cernovich's take; half of whom want Disney to stand up for Gunn and restore him as director of GUARDIANS OF THE GALAXY 3. Gunn himself has been pretty quiet since making a new apology to the public on the day he was fired. All in the middle of arguably the largest acquisition in entertainment history, with their whole future in the balance.
As we've said before, we're following this story closely, and expect Disney to make some kind of definitive stand fairly soon. Regardless of which way Disney's decision goes, I have a feeling that, when the dust clears, the James Gunn we've come to know post-GUARDIANS will emerge again, speaking his heart out. Can't wait to see that guy back.
-- Precious Roy
UPDATE: Herc here. The Reporter story also indicates "Disney plans on using Gunn's script for the third Guardians pic, according to sources."