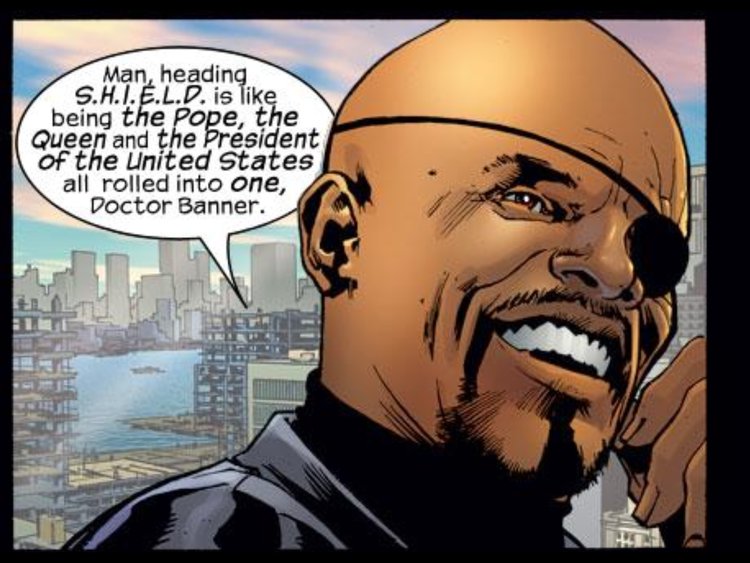 That's right, geeks!
Samuel Jackson is to reprise his role as Nick Fury in the next SPIDER-MAN flick! Joining him is Cobie Smulders, reprising her role as Maria Hill, Fury's comrade-in-arms. (Source: VULTURE.COM)
SPIDER-MAN: FAR FROM HOME is the sequel to SPIDER-MAN: HOMECOMING, still starring Tom Holland as Peter Parker. Unfortunately, there is no word that Spider-Ham will be in the movie, but we got the next best ham: Jake Gyllenhaal! Gyllenhaal is taking on the role of the dome-helmeted villain Mysterio!
SPIDER-MAN: FAR FROM HOME is scheduled to come out in July 2019, roughly two months after INFINITY WAR PART 2, or whatever the heck they plan on calling it when it comes out. So although we saw young Spidey fade away into dust, we can rest assured that he will be back! Or the non-spoilery assumption could be made that this movie will take place before INFINITY WAR PART 2, who knows? Disney would have to be insane to kill off any character franchises that big, but what do I know?
If you need more Spidey in your life -right now-, why not check out our update on SPIDER-MAN: INTO THE SPIDER-VERSE?
~Big Eyes