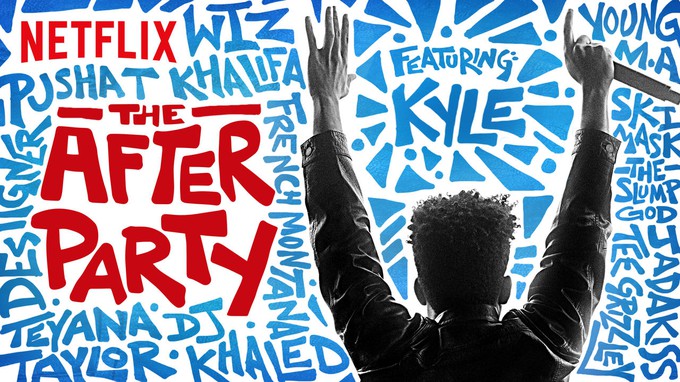 Hola Dannie aqui,
Netflix released a trailer for their upcoming music-based comedy film "The After Party." The film is directed by Ian Edelman who directed "Puerto Ricans In Paris" as well as writing and producing the television series "How to Make It in America." "The After Party" stars Shelley Hennig ("Ouija," "Unfriended," and T.V.'s "Teen Wolf"), Andy Buckley ("The Other Guys," "Life As We Know It," and "Jurassic World"), Amin Joseph ("The Expendables," "Snowfall," "City of Lies," "DOPE," and the "Baywatch" film), Blair Underwood ("Set It Off," "Rules of Engagement," "Gattaca," and "Deep Impact"), Teyana Taylor ("Honey: rise Up and Dance," and "Hit the Floor"), Stephen Rider ("The Host," "Safe House," and "Lee Daniels' The Butler"), Jordan Rock (Netflix's "LOVE," and "The Deleted"), Jamie Choi ("Sunset Park"), the musician French Montana ("Empire," and "The Perfect Match), and the rapper Wiz Khalifa ("BoJack Horseman," and "Gang of Roses 2: Next Generation").
Here is the trailer-
"The After Party" kicks off streaming on August 24th which is just around the corner. How many of you will be watching this on the ole idiot box?

Stay Strong, Live Good, Love Movies!
Dannie aka Pekosa Peligrosa