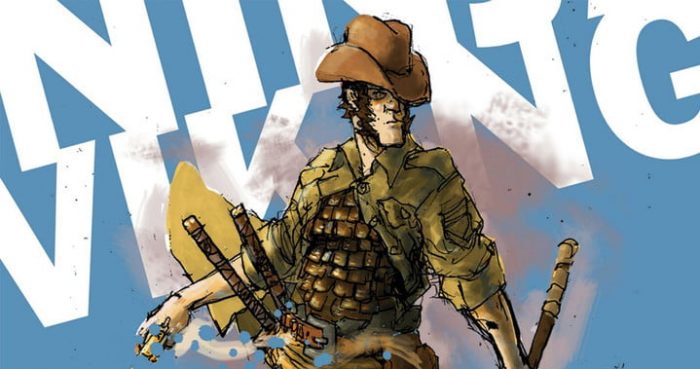 The comic book adapted movie starring Chris Pratt, COWBOY VIKING NINJA unfortunately has gone back into the development process after production apparently came to a halt. There have been rumors of "heavy turbulence" on the set according to Deadline.
The picture was intended to have a June 28, 2019 release date, but will most definitely be pushed back. Production is scheduled to begin again in September, most likely after some changes have been made.
COWBOY NINJA VIKING is based on the Image Comics graphic novel by A.J. Lieberman and illustrator Riley Rossmo. Michelle MacLaren (WALKING DEAD, GAME OF THRONES) helms the film adaptation as director.
The source content revolves around an assassin who manifests the skills of a cowboy, a ninja, and a viking. Shocking.
Here's the offical synopsis of the comic:
"It started with Dr. Sebastian Ghislain: rogue psychotherapist/covert op/DJ. Tasked with creating a counter-intelligence unit, he turned to those long thought useless to society…patients with Multiple Personality Disorder. These agents became known simply as Triplets. Misguided? Yeah. Impractical? Sure. But did it work? Absolutely not. Now someone has located each Triplet and created a band of ridiculously disturbed, but highly effective assassins. Our only hope? A Triplet known as Cowboy Ninja Viking!"
This sounds so extremely Chris Pratt, it's no wonder he wants to be in this movie. Hopefully things go better in September when Universal Studios begins production again.
~Big Eyes