Hello all! McEric here with some news that is very near and dear to my heart, though in the interest of protecting it, I can only be so excited to share it:
Collider's Steven Weintraub recently sat down with KONG: SKULL ISLAND director Jordan Vogt-Roberts to discuss, in depth, his development of a film based on the popular video game series Metal Gear Solid. This project has been Vogt-Roberts's obsession for the past five years, and he certainly hasn't spent that time idle.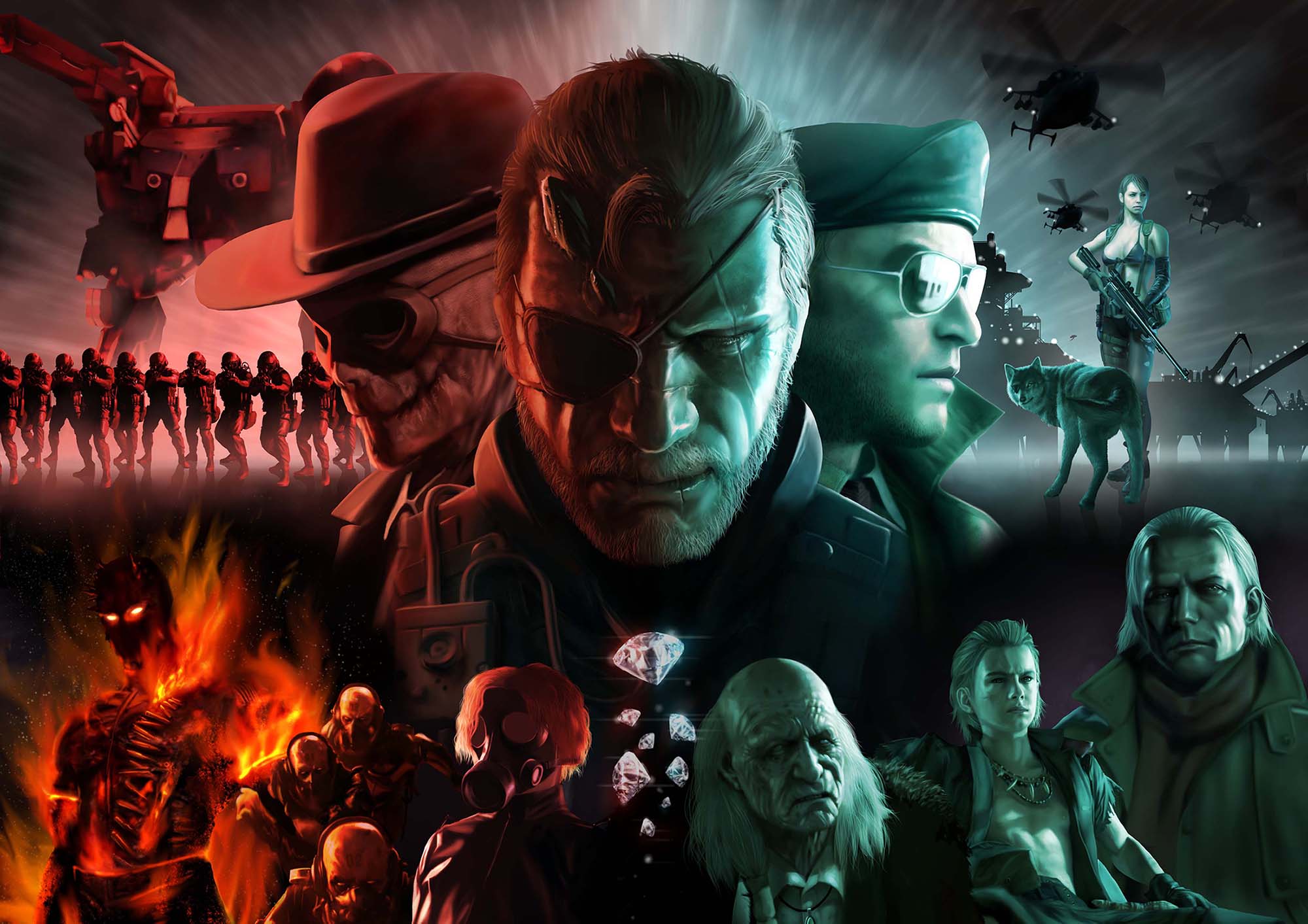 If you'd asked me an hour ago who was the biggest Metal Gear Solid fan, I would've said me. After watching the 35-minute interview, which is linked at the end of the article, I feel I may have to change my answer. Vogt-Roberts shows sincere appreciation of the source material, and a deft understanding of the elements that make the sprawling series such a fan-favorite. He repeatedly reveals his intentions to lead into some of the more absurd facets of the mythology within the game and insists that these oddities are what will win over larger audiences rather than alienate them.
If you're like me you're itching to see the concept art he's gathered from a diverse array of talented designers, such as Nick Foreman, Eddie Del Rio, Ben Mauro, Dennis Chan, and Jakub Rozalski, to name but a few. 15 minutes into the interview you can see just that, or just follow Vogt-Roberts on Twitter (https://twitter.com/VogtRoberts) or search the hashtag #MetalGear31st
Amazing stuff to behold.
It's already been revealed that the video game's creator, Hideo Kojima, has given his official blessing to Jordan Vogt-Roberts to adapt his vision to screen, and learning about the latter's fandom and dedication to preserving and translating that vision, it's truly no surprise. The challenge now is for Sony, owners of the Metal Gear Solid film rights, to have the foresight and faith to let someone with such a keen understanding make the film the way it should be made.
If you're not familiar with Metal Gear Solid, the property began as a Konami game in Japan created by Hideo Kojima in 1987, simply titled Metal Gear. In this first installment we are introduced to Solid Snake, an operative of the special forces group FOXHOUND. Since then, the property has evolved to an empire with around 20 games under its moniker, as well as comics, novels, and several notable fan-films. The series hallmarks are stealth infiltration, heavy military imagery, and often absurd characters, as well as fourth-wall-breaking meta-commentary on everything from violent video games to Cold War paranoia.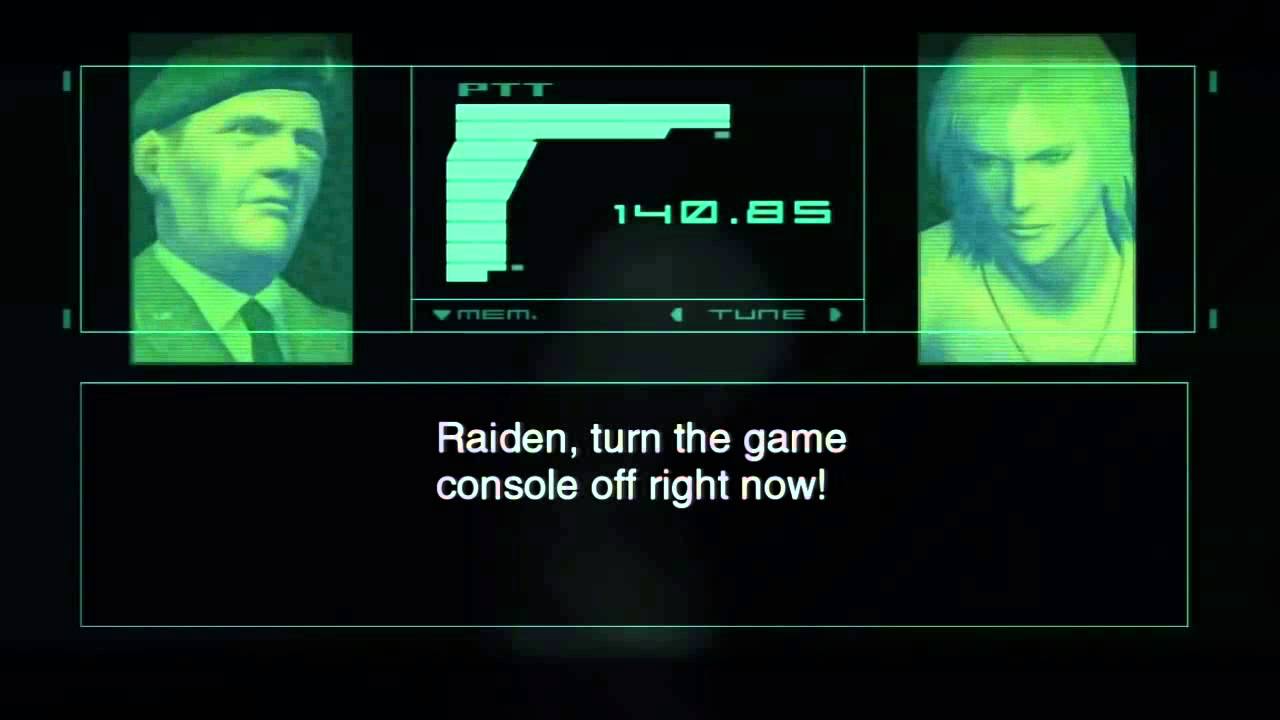 The first time the fourth wall broke while I was playing Metal Gear Solid on Playstation in 1998 almost broke my fragile mind; I'd never seen anything like it. To defeat Psycho Mantis a player would have to unplug the controller from the port it was in and re-insert it to another, so the villain wouldn't "read your mind". WHAT???!!!?? It was a brilliant play between the gamer-to-game relationship that mirrored Kojima's interpretations of the warrior-to-war dynamic.
What delights me most about Vogt-Roberts and his understanding of the game and greater genre is the philosophical tone that Kojima has established throughout and his eagerness to translate that ideology through story and image. Say Vogt-Roberts:
"It's about these warriors that are trapped on the battlefield and the only way to free themselves is death. Like the winner is fated to remain there until they're killed. And I think there's such poetry to Kojima-san's work and there's such subtlety and loss baked into the franchise and I wanted to show that progression."
It's also worth noting that Jordan Vogt-Roberts has a humility attached with his confidence that is rarely seen these days in filmmaking that will serve as a self-inhibitor against allowing a shitty version of this film to be released. For clarification, just check out his own involvement in Screen Junkies Honest Trailer of his KONG: SKULL ISLAND. Dude bathes in pain.
Solid Snake is a lone soldier up against impossible odds in each installment, so it's easy to draw comparisons to Mission: Impossible or James Bond, but in my opinion he's more a spiritual cousin to Batman than anything else. Vogt-Roberts is also wary of studios that are looking to make a G.I. JOE film, and is acutely attuned to the challenges of making what could be the first great video game film. I was tickled to hear his take on prior successful video game adaptations when he answered with films that weren't video game adaptations at all, but rather ones that righteously translated the experience one has within a video game. SNOWPIERCER, as a side-scroller, EDGE OF TOMORROW, as a re-spawning melee combat experience, and KUBO & THE TWO STRINGS, as a faithful reproduction of the Zelda-style adventure game replete with boss fights and armor upgrades. One gets the impression, when listening to the interview, that this guy really knows what he's talking about and actually cares about making a fantastic film to honor the video game franchise that he, and I, so very much love.
With the most recent script being retouched by Vogt-Roberts and JURASSIC WORLD: FALLEN KINGDOM writer Derek Connolly (and if I have any reservations, it's his involvement; feel free to reference my review of JW:FK for elaboration) after notes from Sony, it is possible that the film could get the greenlight very soon. Based on the concept artwork that he's commissioned and the care and labor he's put towards this project already, I am cautiously optimistic that not only will this movie happen, but it will be incredibly, fulfillingly, and ultimately badass.
So how excited are you? Let us know! Personally, I will be following these developments very closely. Click here to see the full interview with Collider and check out the awesome concept art. Until next time, I'll see you at the movies!
-McEric-