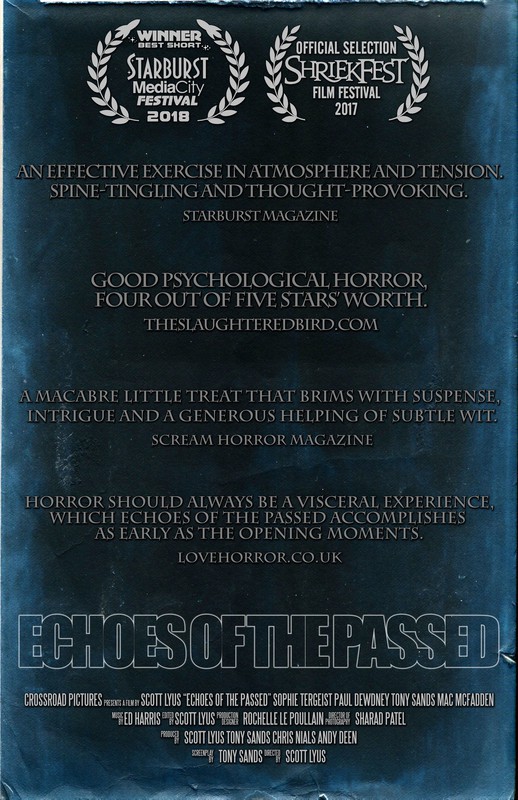 Freddy Beans here with a review of the short film ECHOES OF THE PASSED.
This was a nice slow building short. The director/producer Scott Lyus has tons of confidence here, not once relying on a jump scare to tell his eerie tale. Instead this one centers on the characters and the horror is found within their tightening circle.
The characters are Elizabeth (Sophie Tergeist), Fred (Tony Sands), Frank (Mac McFadden), and Professor Ian Naughton (Paul Dewdney).
The actors do a pretty spectacular job considering everything here rest on their too dimly lit shoulders.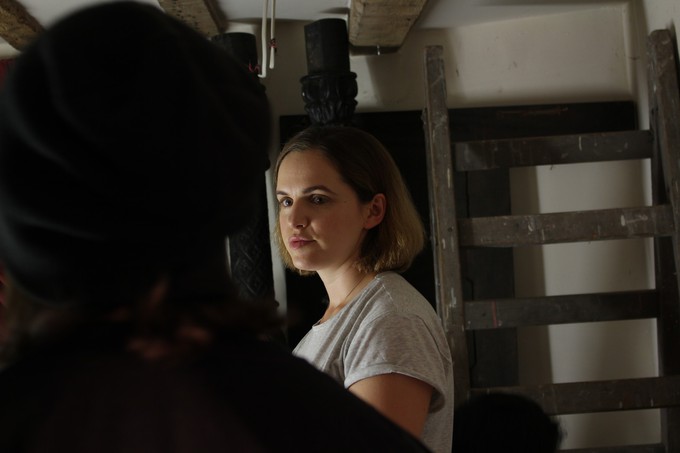 The basic premise is a group of ghost hunters are converging on an old haunted house. They are already inside when we meet them one by one and slowly it's revealed why this particular house is haunted. We get a back story explaining its origin and a sad yarn about two parents that lost their children, never to be seen again. Then a simple twist occurs and we're stuck like the characters listening to an explanation that seems too deeply understood.
Again, this one is all about the story it's telling. The horror is in the set up and it's done exceptionally well. I even expected a jump scare thrown my way at the end and I wasn't given it. I appreciate the maturity it took to make this short film and look forward to the next offering by Scott Lyus and Tony Sands.
Scott's first short is available on Amazon and uses the eternal Bill Moseley's voice talents!
https://www.amazon.com/Silently-Within-Your-Shadow-Moseley/dp/B0728LFDS5
I hope enough eyes see Scott's earlier films so that he can expand his budget and bring us something longer and more foreboding in the future. Not that he has to stick to the horror realm of course. We all know it's just a stepping stone for most anyway. Le sigh
Til next time Kids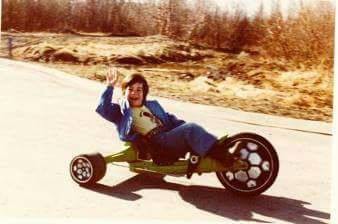 Freddy Beans
Facebook @" https://www.facebook.com/FreddyBeansWrites/?ref=bookmarks"
Instagram "@freddybeans_aicn"
Contact me @freddybeans@gmail.com