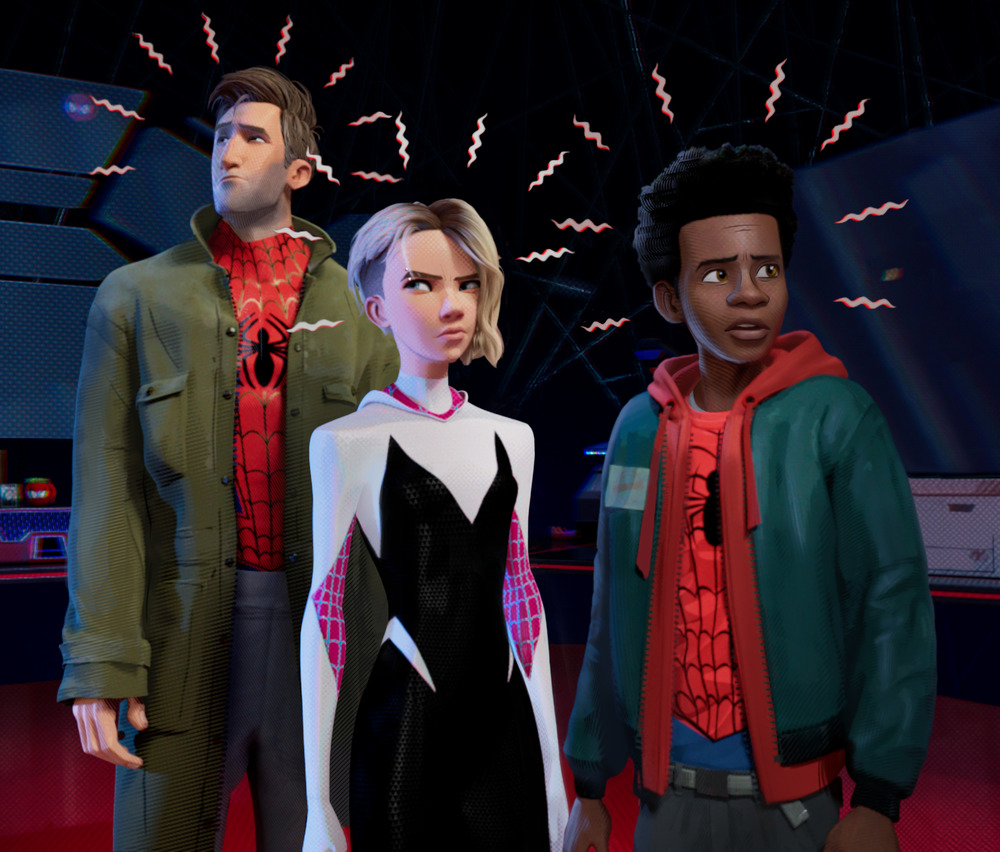 Hey geeks!
SPIDER-MAN: INTO THE SPIDER-VERSE is coming up later this year, let's look at what we know about it so far!
The official description attached to the official trailer is pretty vague: "Phil Lord and Christopher Miller, the creative minds behind The Lego Movie and 21 Jump Street, bring their unique talents to a fresh vision of a different Spider-Man Universe, with a groundbreaking visual style that's the first of its kind. Spider-Man™: Into the Spider-Verse introduces Brooklyn teen Miles Morales, and the limitless possibilities of the Spider-Verse, where more than one can wear the mask."
While the IMDB plot outline says "Spider-Man crosses parallel dimensions and teams up with the Spider-Men of those dimensions to stop a threat to all reality."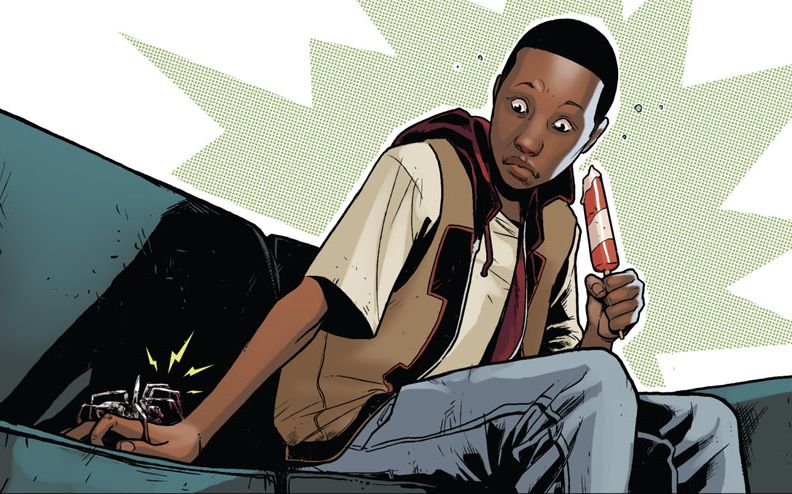 SPIDER-MAN: INTO THE SPIDER-VERSE is an upcoming CG animated moving (that's actually coming to theaters) starring the next gen Spider-Man, Miles Morales. Morales is voiced by THE GET DOWN's Shameik Moore. Miles an Afro-Latino kid living in New York City. He too is bit by a spider that gives him powers, many similar to Peter Parker's, and some new powers like his Venom Blast, which is more like a bio-electric shock.
Peter Parker will be in this movie and acts as a mentor to Miles. This will be an older Peter Parker than we are used to seeing on the big sceen, at the age of 40. We will also see Spider Gwen/Ghost Spider/Gwen Stacy voiced by Hailee Steinfeld.
During San Deigo Comic Con, it was revealed that we will get to see Spider-Ham, Peni Parker and Spider-Man Noir. Yes, Spider-Ham. We can't very well call it Spider-Pig, because that would anger The Fox, but that may become irrelevant in the future once The Mouse has completely consumed The Fox in the Disney/Fox merger that was recently reported to be moving forward.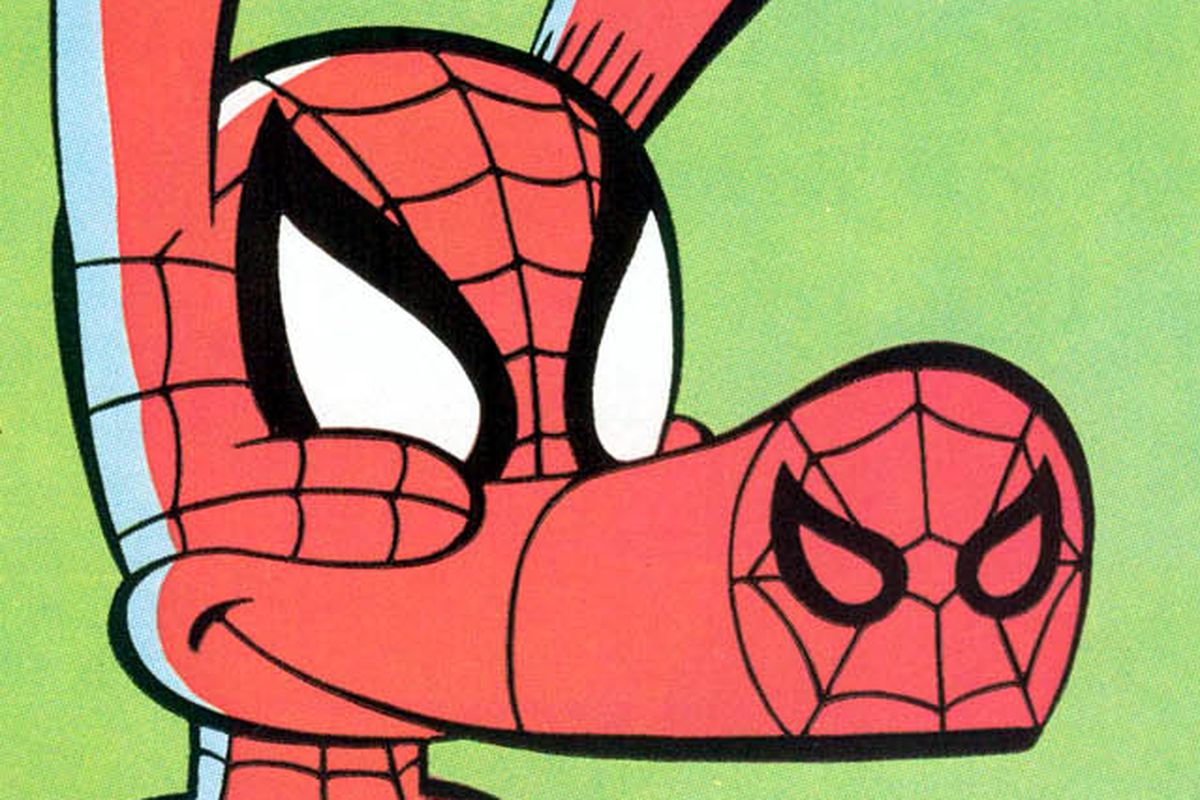 Spider-Ham, secret identity Peter Porker, has actually been around since his first appearance in 1983's Marvel Tails #1, and later got his entire own 17 issue series called The Spectacular Spider-Ham. He is to be voiced by John Mulaney. I honestly feel that if we see a Spider-Ham in this movie, it's going to be within dream sequence of some sort. If Spider-Ham isn't a part of a dream, this movie is going to get ridiculous...which I'm also open to.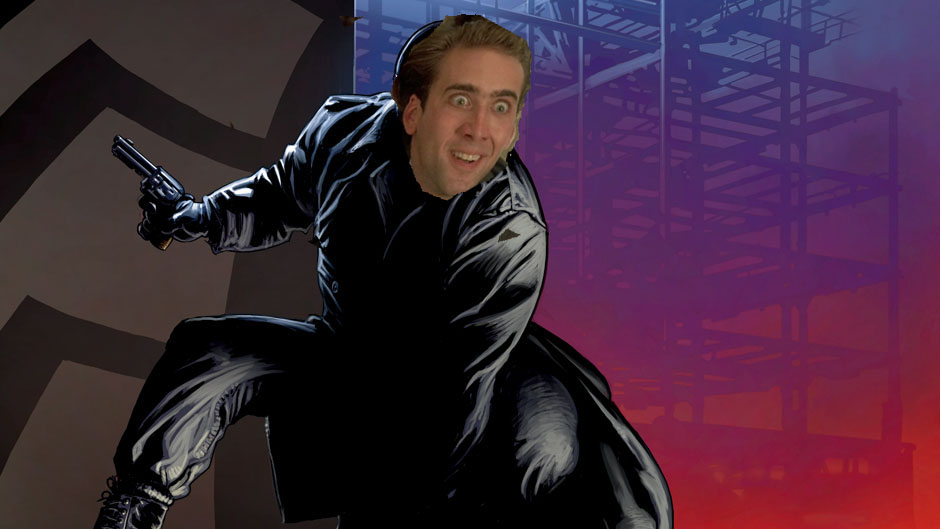 Spider-Man Noir, aka Peter Parker, is to be voiced by Nicolas Cage. I find Cage voicing any hero. other than perhaps Ghost Rider, to be a bit off putting. It was strange has heck to hear his voice come out of Superman's mouth in TEEN TITANS GO! TO THE MOVIES. Spider-Man Noir was put in 1930s-1940s film-noir setting in the comics. Though it seems that Nic Cage does make an effort to sound like someone else when you listen to Peter Parker speak in the trailer. Will we see a modern Spider-Man Noir in this movie?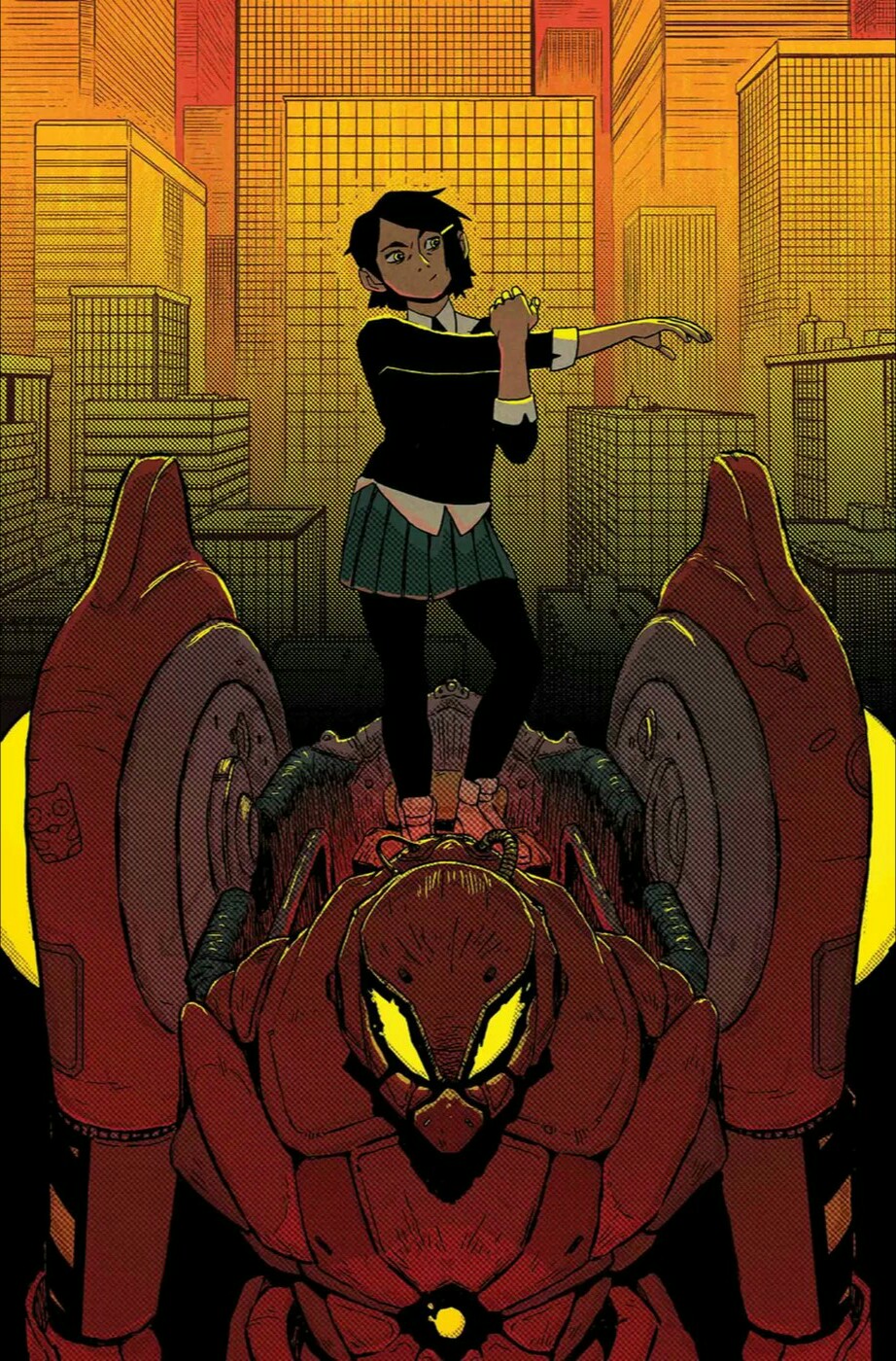 Who the heck is Peni Parker? She is a half-asian girl, who when nine years old, had her father die piloting Sp//dr mech suit. The mech suit is awesomely based off EVA Unit 02 from EVANGELION. Her Uncle Ben and Aunt May informed her that she is the only one that can continue the Sp//der project. She accepted and allowed the radioactive spider that formed the other half of Sp//der's CPU to bite her. Just, what? I haven't read this far into the comics, but all of this sounds like something I want to see! Sources say that she interacts with Spider-Ham in the comics, so perhaps this too fits into my theorized dream sequence. Will she have the same background story in the movie? We'll find out!
This movie is looking like a lot of fun, so many Spiders, so little time. The art looks great, but the weird choppy frame-rate may give me a headache! I can't wait to see how all of this comes together. Kudos to Marvel for pushing their animation to the big screen!
It was originally announced that SPIDER-MAN: INTO THE SPIDER-VERSE was to hit theaters on Christmas Day this year, but it looks like it was moved up to December 14th.
~Big Eyes