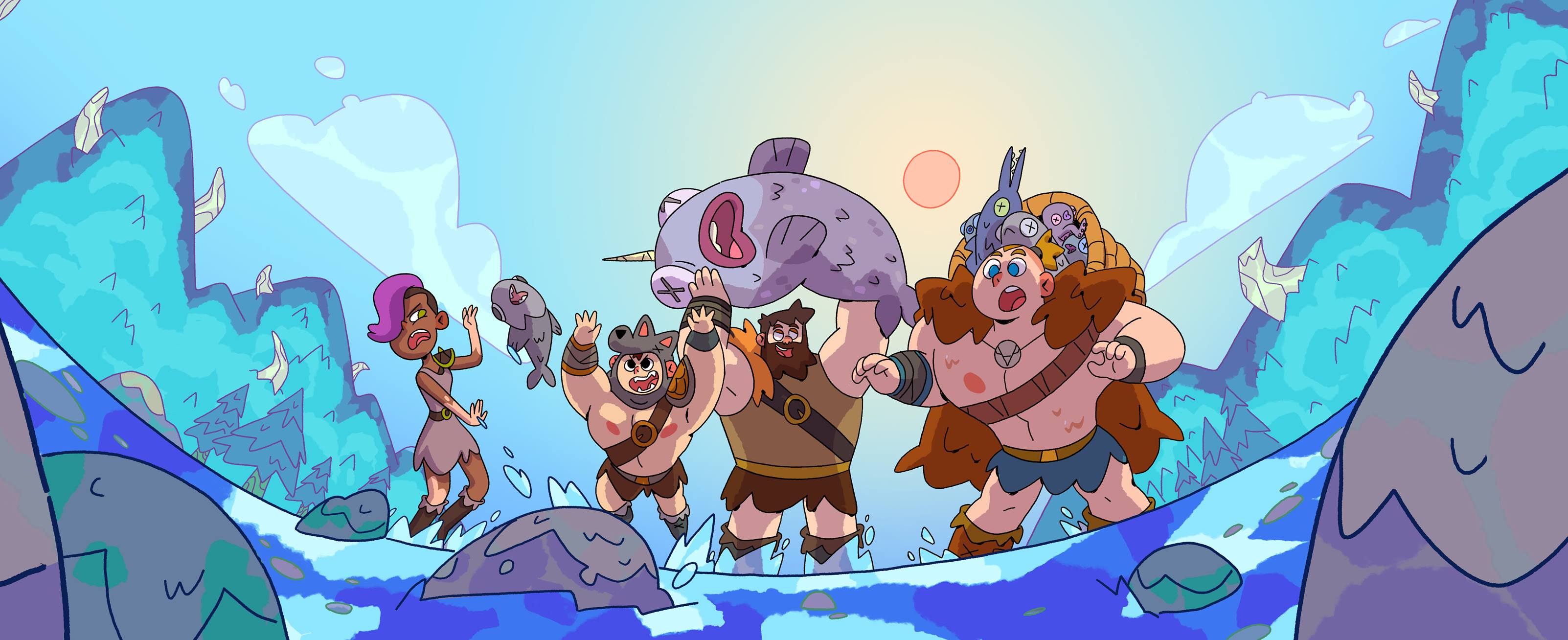 Afternoon, geeks!
I caught wind of a new show that just premiered on Cartoon Network Latin America today: VIKING TALES! VIKING TALES, known in Latin America as VIKINGOS, is a new super duper short-form animated series. I've been speaking with creator Ivanobich Verduzco, he had this to share about the show!
"Viking Tales is the story of Reidar and his viking friends traveling together in a treasure hunt, looking for adventure and fun, but mostly trying to show they are their own way of being vikings. This project started back in 2013 as a joke when a draw[ing] [of] my friends and I as vikings, making fun of us, and it started to be liked by my followers. So I started to develop it more seriously. In 2015 I arrived to Mighty Animation (studio at Guadalajara, Mexico), pitched the idea and the director wanted to support the project to be pitched at Pixelatl 2016 (animation festival celebrated at Cuernavaca, Mexico), and it got to be the winner of that year. After that I got in touch with Cartoon Network LA because they were looking for it to develop short series, and that's how they green lit me to produce the first 5 mini episodes. We hope in the future to get the budget to tell the whole story these guys have to offer and to make animation industry grow bigger here in Mexico, where is really new but going very well."
Check out the trailer!

You can check out those five mini episodes right there, though they are in Spanish. The episodes are visual enough, you can easily gather what is going on with the context.
Verduzco also stated "Actually, I don't know when [VIKING TALES] is gonna be released in the USA because is original production of CN Latino America, but I hope soon." I really doubt that Cartoon Network will hold the show for too long from the US, the dubbing shouldn't take much time! For an idea of what it will be like in English, you can check out their animated teaser that was put together a few years ago for their pitch on Vimeo!
VIKING TALES from mighty on Vimeo.
~Big Eyes