"SADNESS WILL LAST FOREVER"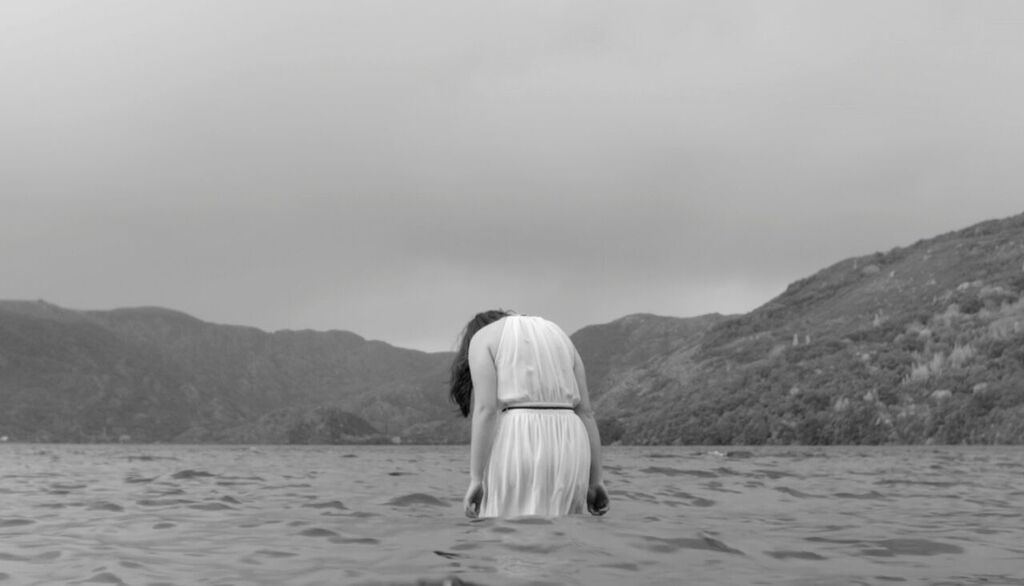 Freddy Beans here reviewing THE FOREST OF THE LOST SOULS, a Portuguese "coming of age" horror movie from Wild Eye Releasing, in theaters August 3rd.
Fair warning, it's black and white, I know that irks some, but you're not real film lovers.
THE FOREST OF LOST SOULS is beautiful. The music is haunting at times, childish at others, conveyed impending-perpetual doom, and a bit even felt perfect for a Halloween jingle in some places. I can't compliment Emanual Gracio's ability to meld the music to the material enough. It's absolutely a highlight.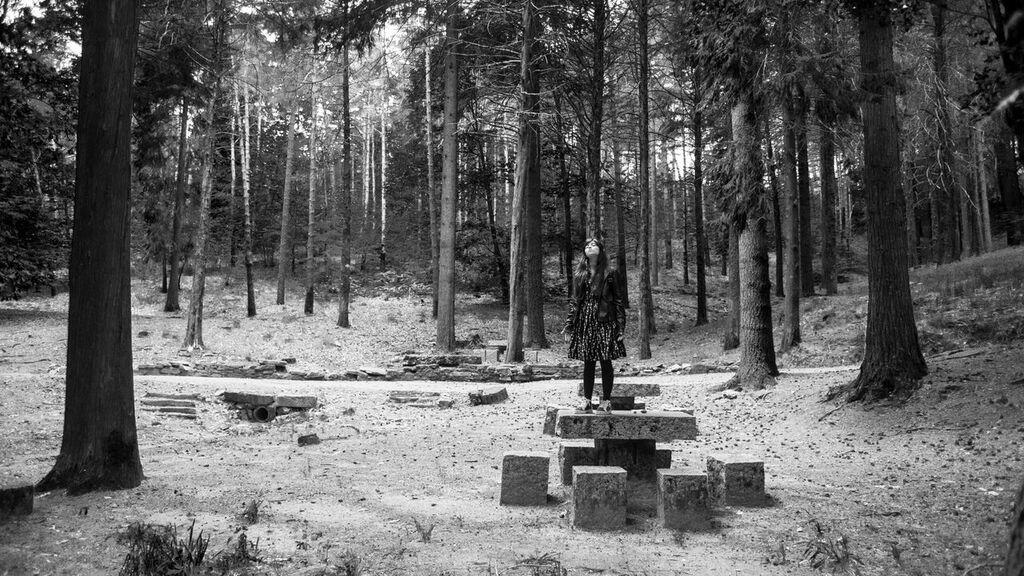 What we get here is a blend of THE SEA OF TREES, EYES OF MY MOTHER with just sprinkles of CREEP and DEMENTIA 13. It's a visual fest, whether we're getting aerial views of endless evergreens or we're stuck inside that canopy squinting up through it. Francisco Lobo is a master. It's one of the first black and white films where the shadowing isn't used to hide cheap sets, actors, etc. What we see, is brutal and in our face. Yet gore is at a minimum, even if it felt like you watched something much bloodier at the end.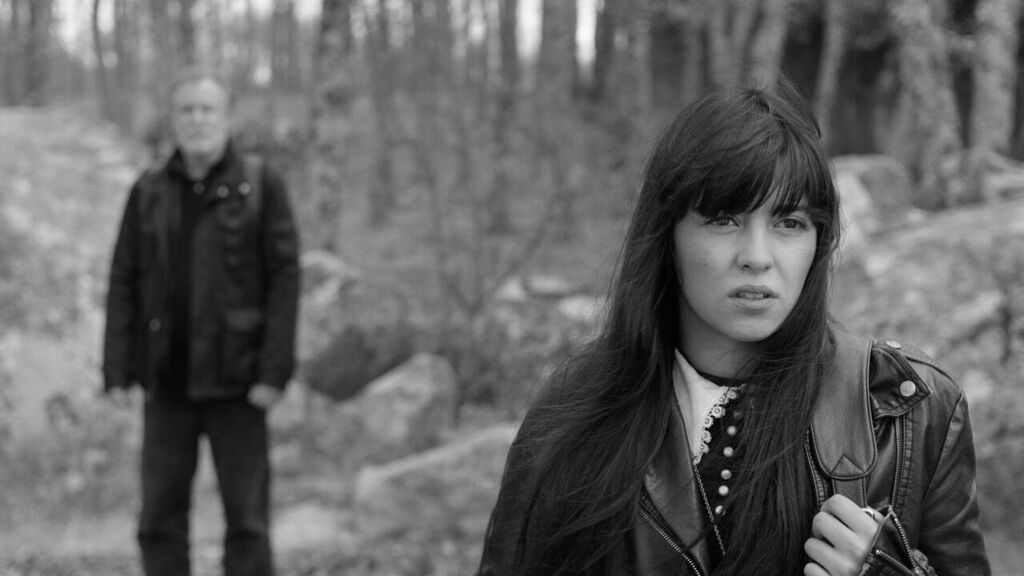 For me, this felt like it should have been dissected into 2 different films. Oddly enough, both of them are highly entertaining and pricked my thinking cap. The first opens on a teenager (Lilia Lopes) taking some sips out of a vial and then plunging herself into a lake in this mythical forest. You can sense her gloom and it's understood she's committing suicide. Cut to Ricardo (Jorge Mota) entering the forest for the same reasons and he meets another, much younger woman Irene (Lilia Lopes). They bicker and through their fighting, a weird HAROLD AND MAUDE connection is created. Irene stealing off the suicide victims they pass without a hint of empathy. Yet the discussion is all about it. How suicide affects others. Motives behind it. Personal reasons for being here in the forest. The results if either of them follows through with what they're both there to do. Their families' personal stories and reactions to the impending deed. It's very 1980's anime if you ask me and it's awesome. Each scene held me rapt and when Jose Pedro Lopes (writer and director) throws his knife into our expectations and turns the entire story on its bloody back, I knew I was watching something special.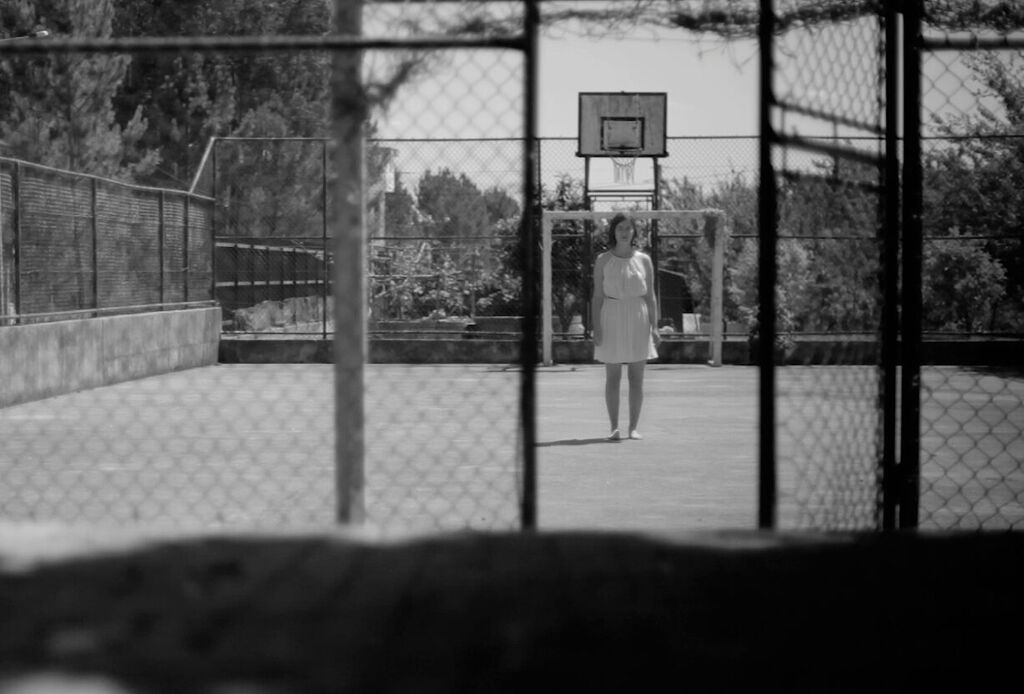 The rest of the film is essentially a tight cat and mouse thriller. We follow the hunter and the victims, hoping it will all turn out all right. It doesn't. Again, each scene here is handled deftly. These are the only moments where the shadows came into play and it was expertly done. Reminding this old man of WAIT UNTIL DARK or DON'T BREATHE, where we the audience are stuck wanting to help the victims we know need our armchair expertise. It's my only pet peeve of the entire film. I want the two halves book-ended or set up as 2 different stories, though I know they're intertwined. Everything else in this flick was so much fun, well for those that are like me and love the hard thought-provoking dark stuff.
THE FOREST OF THE LOST SOULS was a movie that surprised me like EYES OF MY MOTHER I mentioned earlier. It's a crisp and cool 71 minutes which i can't recommend enough. Jose Pedro Lopes is a director to look out for. For his first film, he's created a sure-handed and extremely dark and foreboding film.
Coming to select theaters near you August 3rd.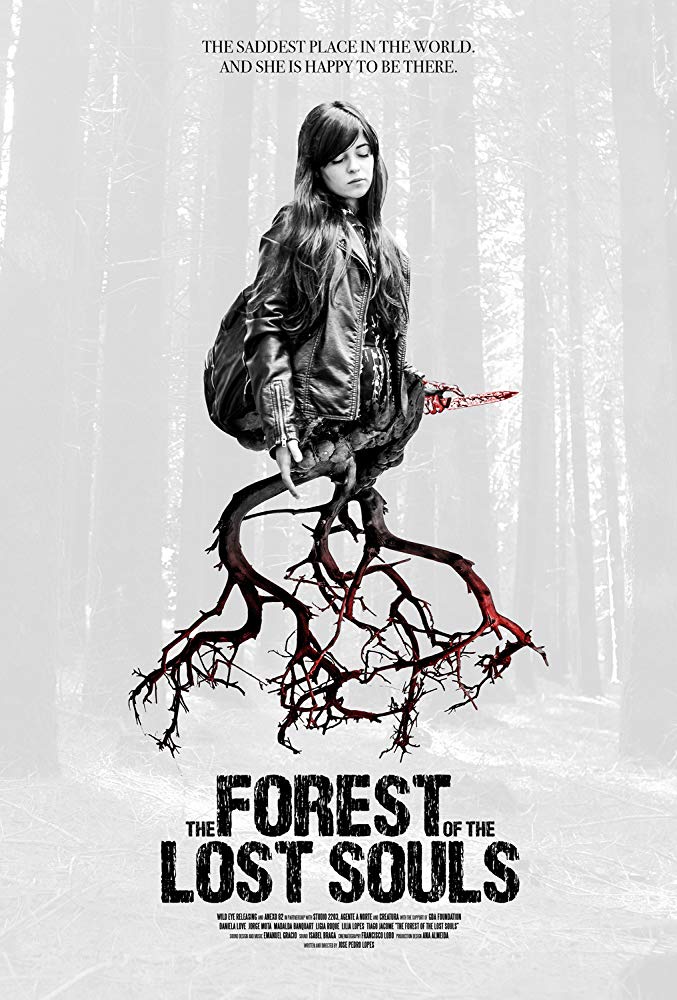 Til next time, kids!
Freddy Beans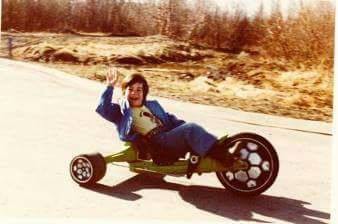 Contact me @ freddybeans@gmail.com