Hello all, Mad Dashiell here and thanks for joining me today!
Trump may have to wait for the creation of a new military branch but thankfully you won't have to wait so long to see Trump's vision of SPACE FORCE: The Comic Book! It's going to be something. The project is in crawling range of its goal right now folks, go check it out!
Space Force: The Comic Book

A little something about the artist who created this project-
"By night, Rich has been working in comics as a writer/illustrator for over 20 years. He's worked for Image Comics (Savage Dragon, Invincible, Fear Agent, The Perhapanauts), IDW (Teenage Mutant Ninja Turtles, Power Puff Girls), Dark Horse (Madman), Hasbro (Transformers, Angry Birds) and his own creator-owned titles: Johnny Raygun (Jetpack Press), Zombie Bomb! Comic Anthology (Terminal Press), Sgt. Werewolf (Patreon), and Kyrra: Alien Jungle Girl (Dark Horse Comics). By daytime, he works for a design firm making the world a better place. His design clients have included Wal-Mart, ESPN, Dr. Seuss, Loony Tunes, South Park, Peanuts, WCW, The Three Stooges, MLB, NBA, NFL, NHL, and many more. He doesn't rest, he works. He wants to work on more comic books. Let's make that happen."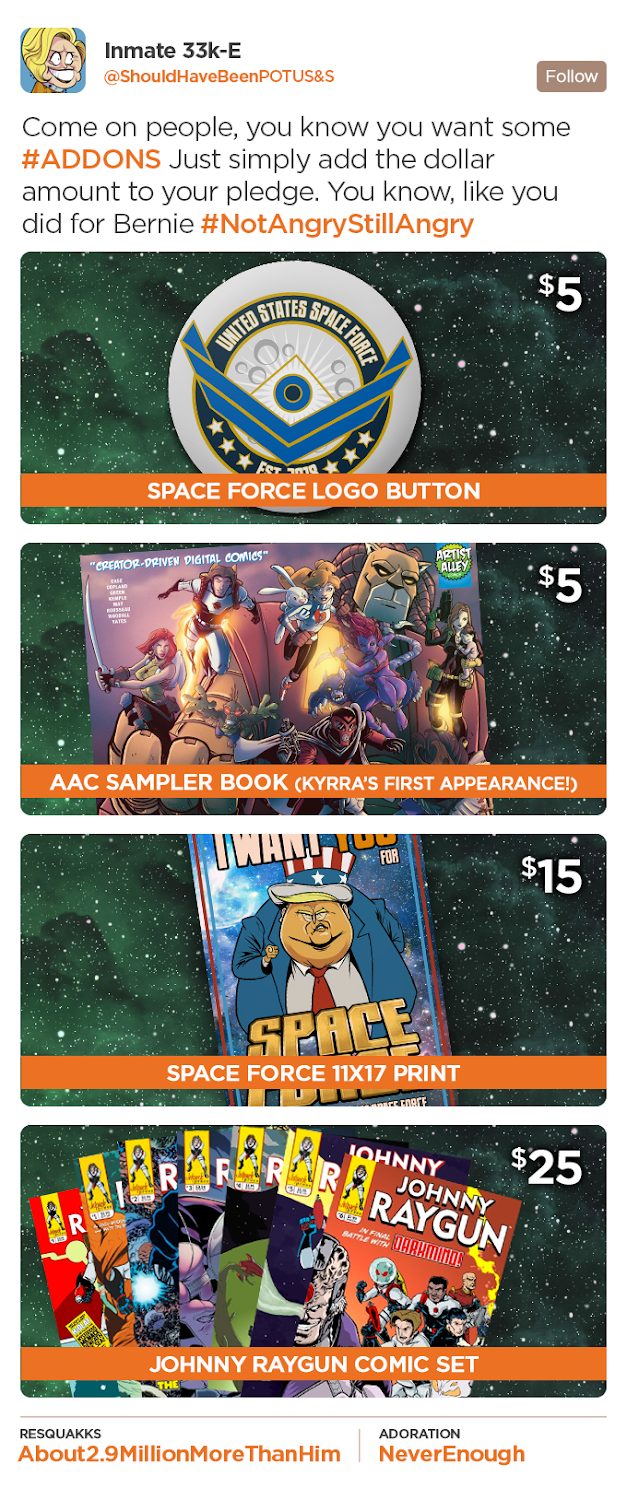 -Well, there you have it folks. Let's go and join the ranks while you can, I'm sure lots of you will want to see this madcap comic come to life, this is Mad Dashiell signing off.