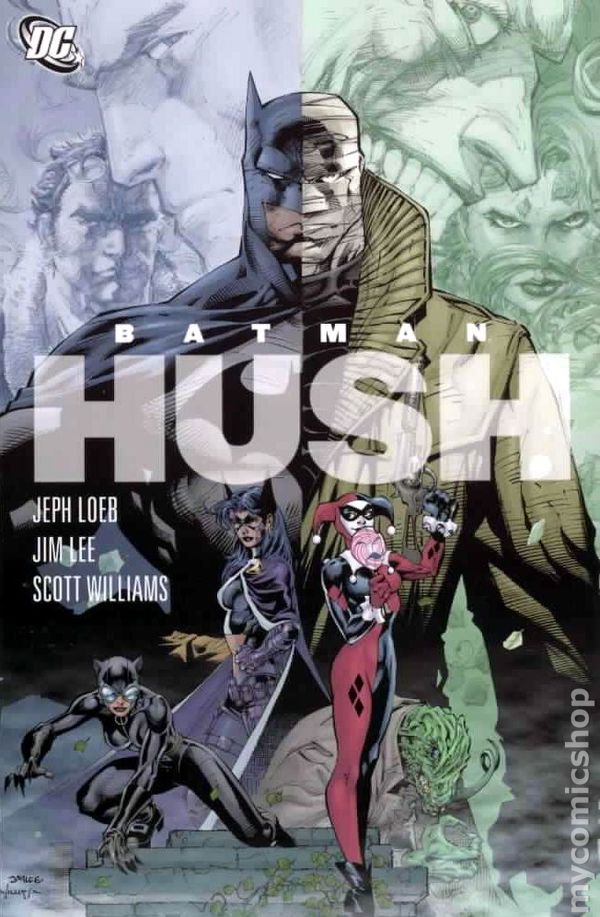 Evening, geeks!
First up, the 2002 BATMAN: HUSH comic is getting adapted into its very own animated movie! If you're unfamiliar with it, here's a quick description of it.
"The story depicts a mysterious stalker called Hush, who seems intent on sabotaging Batman from afar, and it includes a large number of guest appearances by Batman villains, as well as various members of the Batman Family and Batman's close ally Superman. It also explores the romantic potential between Batman and Catwoman."
I don't think anyone can get enough of Batman and Catwoman's sexual tension. Too bad DC built up a Batman and Catwoman wedding, and then spoiled it very recently.
In the Spring, we'll get JUSTICE LEAGUE VS. THE FATAL FIVE. We don't have too much info on it just yet. The Fatal Five were originally introduced in 1967, and first made an appearance in animation in JUSTICE LEAGUE UNLIMITED.
Last, WONDER WOMAN: BLOODLINES was announced. There is no comic by the same name, so we can only guess what it is about at this time. It'll probably be a nice follow-up or bonus to the upcoming feature movie WONDER WOMAN: 1984, aka WONDER WOMAN 2. Or it could be a continuation of the WONDER WOMAN Animation of 2009.
We'll get to see all three of these next year in 2019!
~Big Eyes