People have been long claiming that physical media is dead. Streaming is obviously the preferred format of many a consumer. Yet still, physical media persists, now viewed mostly as a collectors market, groups like SCREAM/SHOUT FACTORY, 88 FILMS, and ARROW (to name just a few) cater to the diehard fan with impressive collections of genre film.
Going along with this trend has been another where retro technology has become attractive for people looking for a dose of nostalgia or who simply enjoy boutique collecting. This has been commonplace in the music industry for years as fans shell out top dollar for ornate, vinyl LP editions of their favorite albums.
This trend has even come to film collecting as more and more niche labels are putting out limited editions of their films on VHS. Now, this has mostly been for horror films as horror fans of a certain age definitely have a warm nostalgic connection to the format due to that being how many of them first discovered the horror genre.
The latest example of this is this new edition of Adam Green's slasher throwback VICTOR CROWLEY (aka HATCHET IV), which we previously covered
here
.
Here's the press release:
BrokeHorrorFan.com presents contemporary horror favorites on VHS! Broke Horror Fan and Witter Entertainment have teamed up to set modern monsters
loose
in a nostalgic format. Each release serves as both a limited edition collectible and a fully-functional VHS tape.
The
premier
installment in the BrokeHorrorFan.com Presents line is Adam Green's Victor Crowley, the fourth installment in the Hatchet franchise. It's on sale now at WitterEntertainment.com.
The 2017 slasher movie makes its VHS debut in a retro-style clamshell case with original artwork by Dark Horse Books artist Will Perkins. The release is officially licensed from Dark Sky Films and ArieScope Pictures, and it is been approved by writer-director Adam Green.
There are three covers to choose from: standard edition (limited to 300),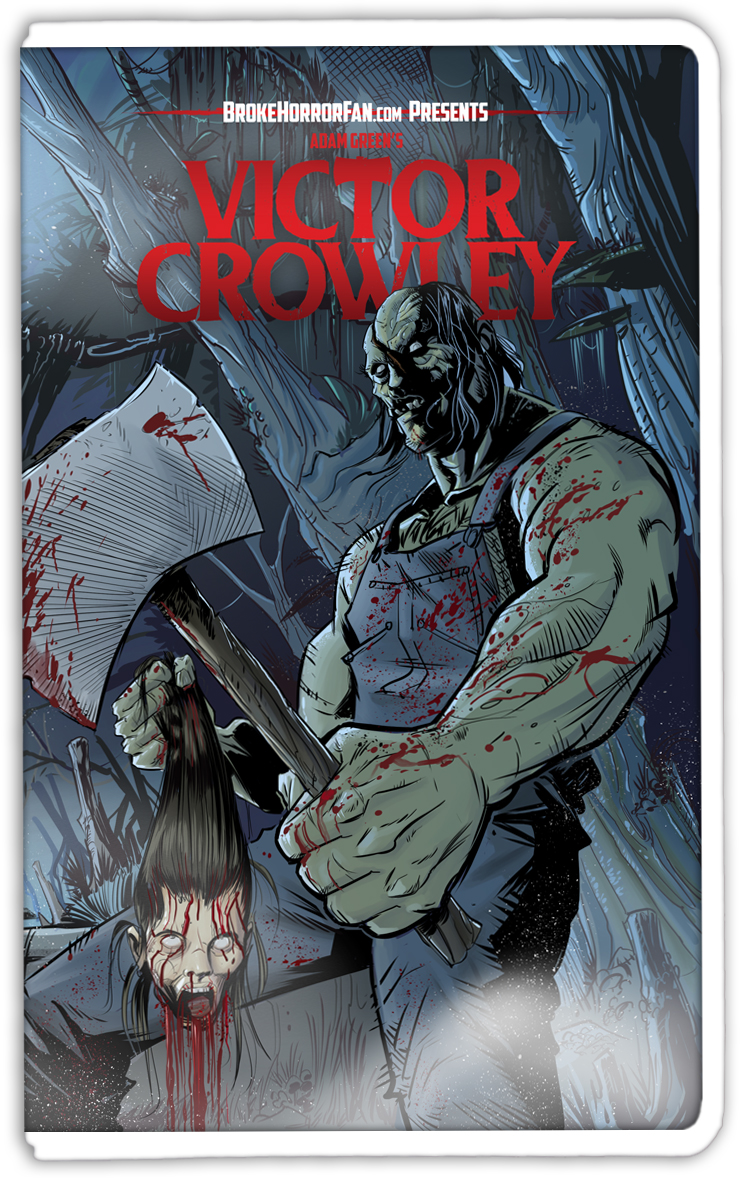 bloody variant (limited to 150),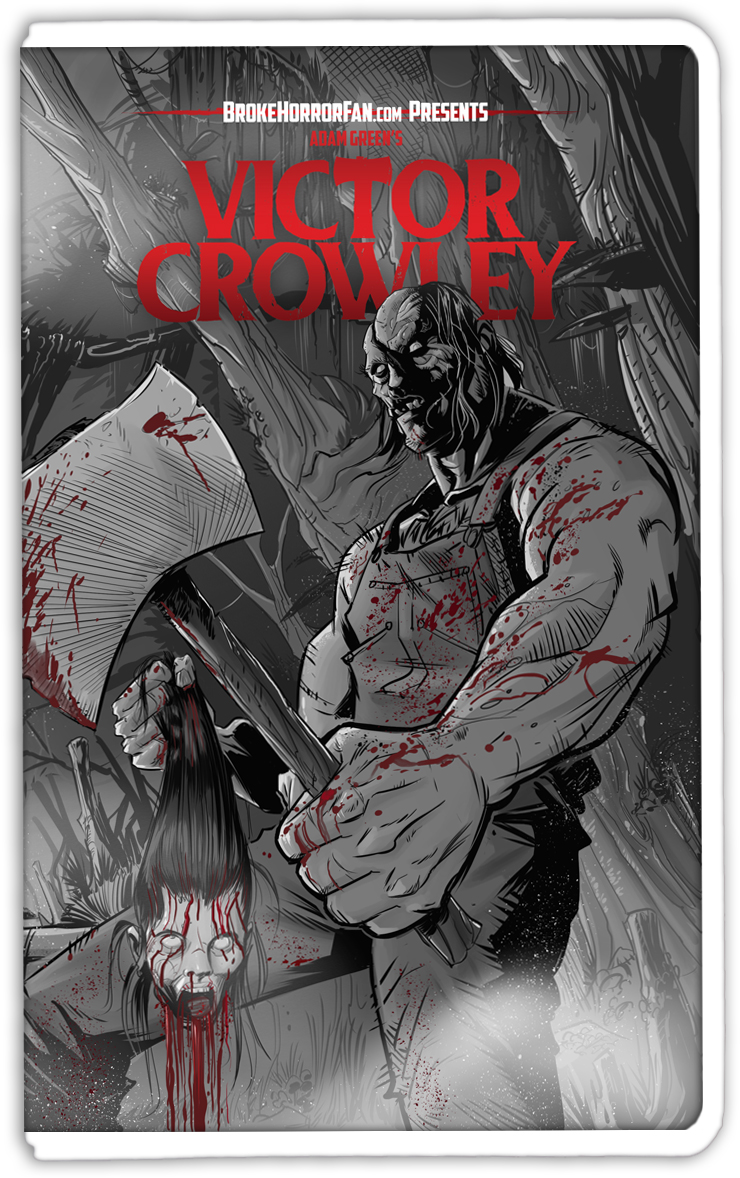 and line art variant (limited to 50; sold out!).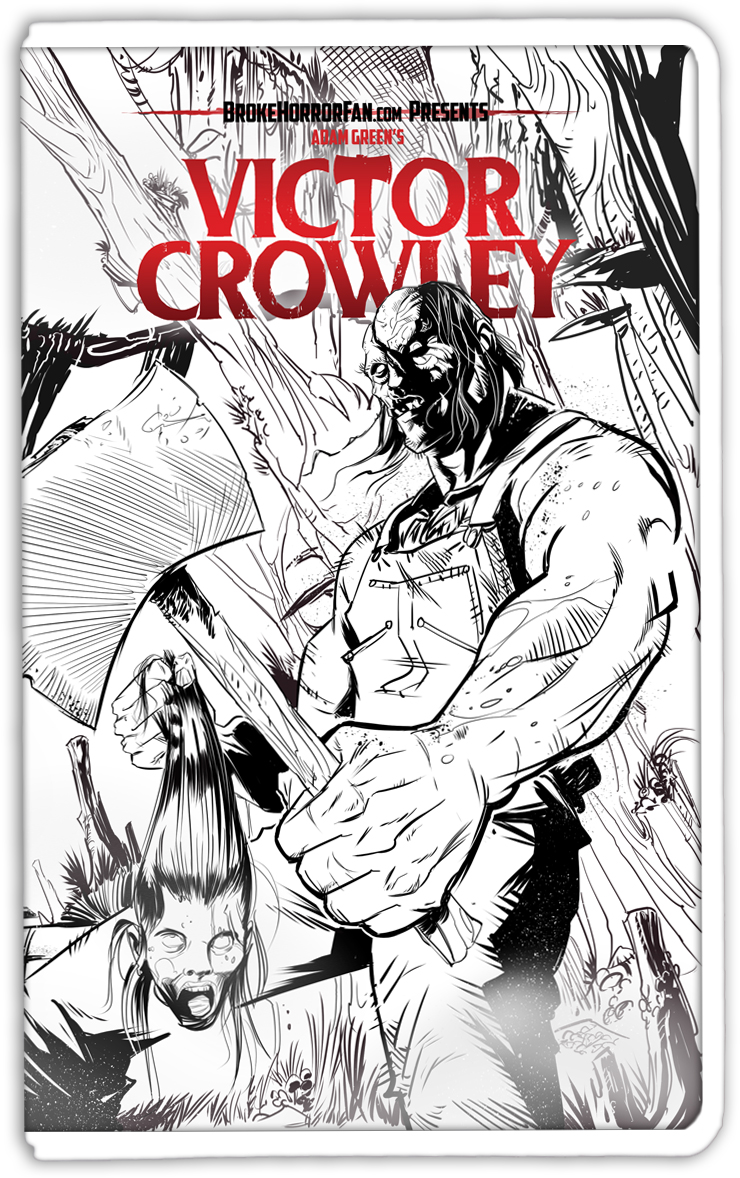 Variant editions include a blood-splattered letter from Adam Green to the Hatchet Army members.
"Having lived through both the birth and the death of the 'local video store' era, my horror movie education happened on VHS," comments Green. "Whether you purchase this copy to actually watch or just to display on a shelf as part of your Hatchet collection, I'm confident that you share my nostalgic love for this classic format."
For optimal VHS viewing, the film has been cropped from its original aspect ratio to 4:3 full frame. It is only available in the US and Canada.
In 2007, over forty people were brutally torn to pieces in Louisiana's Honey Island Swamp. Over the past decade, lone survivor Andrew's (Parry Shen) claims that local legend Victor Crowley (Kane Hodder) was responsible for the horrific massacre have been met with great controversy. But when a twist of fate puts him back at the scene of the tragedy, Crowley is mistakenly resurrected and Andrew must face the bloodthirsty ghost from his past.
The cast of Victor Crowley includes Kane Hodder (Friday the 13th Parts VII-X), Parry Shen (Hatchet), Laura Ortiz (The Hills Have Eyes), Dave Sheridan (Scary Movie), Brian Quinn (Impractical Jokers), Felissa Rose (Sleepaway Camp), Chase Williamson (John Dies at the End), Tiffany Shepis (Sharknado 2: The Second One), and Jonah Ray (Mystery Science Theater 3000).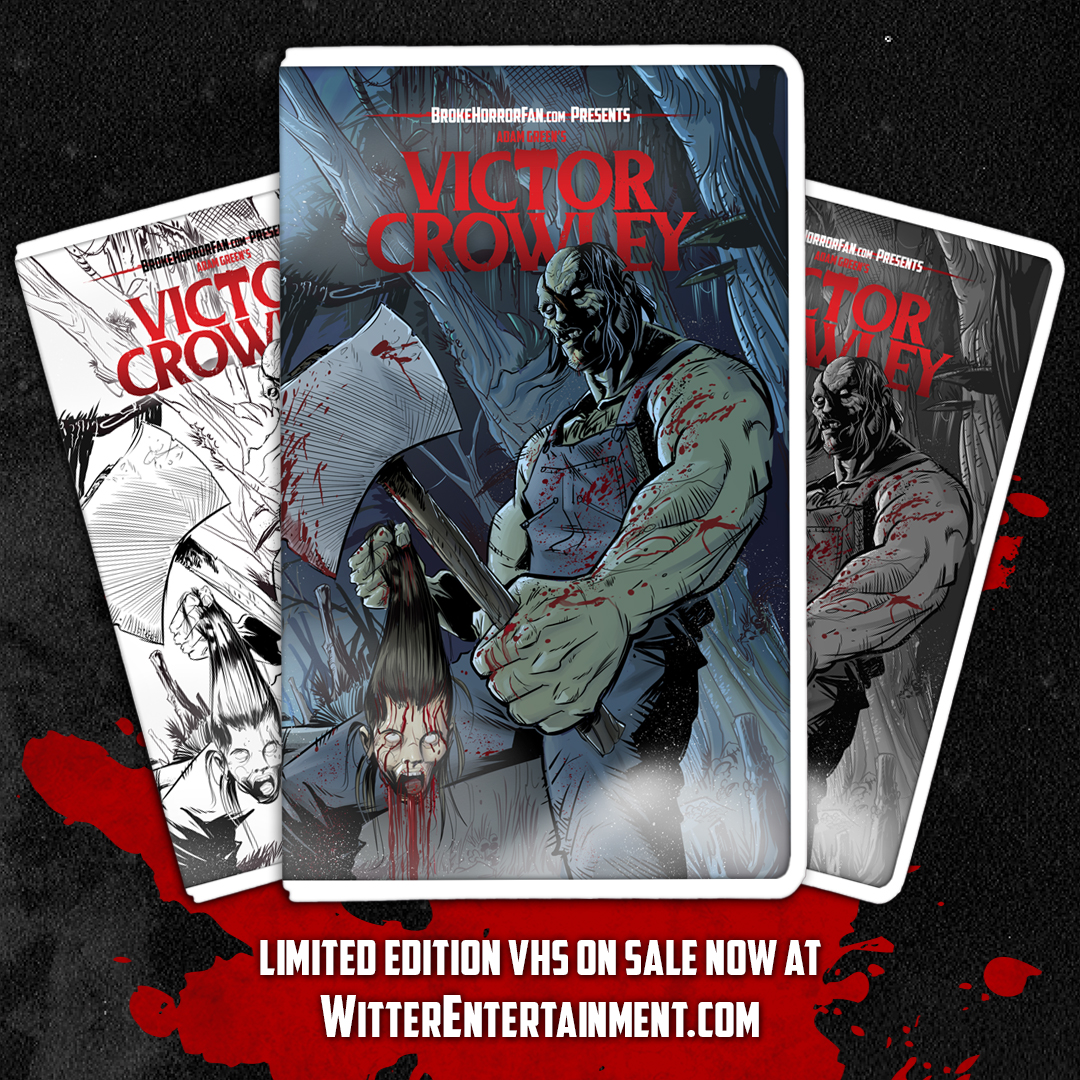 What do you guys think? Are any of you guys retro collectors? Let us know!
-Wheels