"What's this feeling I don't want to drink away?"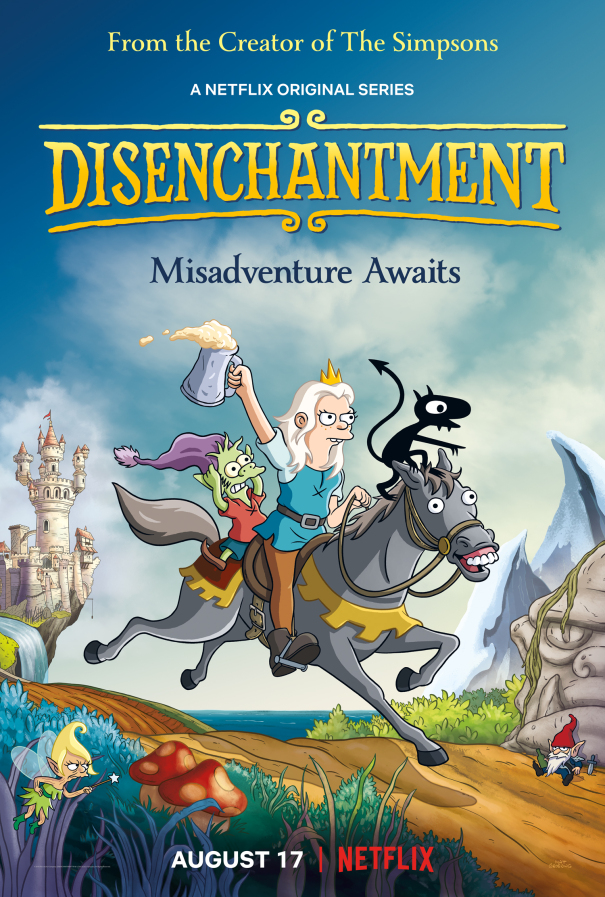 THE SIMPSONS and FUTURAMA mastermind Matt Groening has been working on a new animated series for Netflix, that takes place in a medieval fantasy setting, called DISENCHANTMENT, which we previously reported on
here
and
here
.
Well, the release date is less than a month away and with that fast approaching, Netflix has released a full-length trailer for the animated series. Let'a check it out:
I like it. I got a couple really good laughs out of that footage and that's all I expect from a trailer like this. Truthfully though, I'm a big fan of FUTURAMA and THE SIMPSONS. So, I'm very much the target audience for this. Here's the series synopsis:
The series follows the story of Bean, an alcoholic princess, her elf companion Elfo, and her "personal demon" Luci, who live in a medieval kingdom known as Dreamland
The voice cast included Groening regulars John DiMaggio, Maurice LaMarche, Tress MacNeille, and ...of course Billy West.
What do you guys think? Are you into it or will you just rewatch BOJACK HORSEMAN again? Let us know!
DISENCHANTMENT drops on to Netflix August 17th.
-Wheels