Ahead of the BATMAN: THE ANIMATED SERIES retrospective panel that took place today at SDCC, WB decided to reveal the cover art for their long-awaited, limited edition release of the entire series on to Blu-Ray. Let's check it out: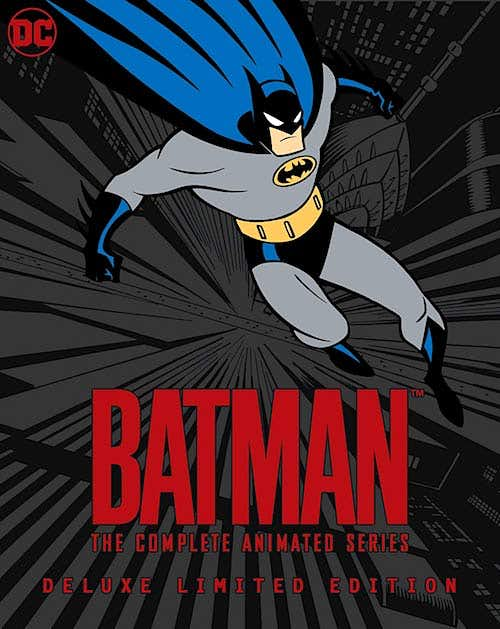 Looks pretty snazzy! It doesn't have a release date yet. It does have an Amazon page where it can be pre-ordered HERE though. It has an SRP of $112.99 (It'll likely be heavily discounted before it's released).
BATMAN: TAS is widely considered to be the best adaption of the Batman mythos. The series, spearheaded by Paul Dini and Bruce Timm, ran for four years on FOX and was the foundation for the most popular version of the animated DC Universe. It also was where mega-popular character Harley Quinn made her first appearance as the Joker's sidekick/love interest.
The series will also be available for HD streaming on the soon to be launched "DC Universe" platform.
So, what do you guys think? Is it worth the upgrade from DVD? Is buying physical media in 2018 a fool's errand? Let us know!
-Wheels