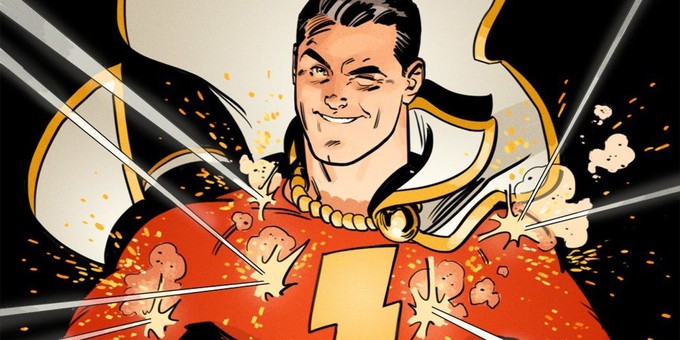 Hola Dannie aqui,
What a glorious day to be a geek! The trailer for the upcoming "SHAZAM" film is here, and it is insanely cool! The trailer has a beautiful balance of comedic gold, as well as geek-worthy moments and I love how they are handling the character so far!
Without any further delay SHAZAM! Watch the trailer now!


The only thing I am upset about is having to wait until April 5th of 2019 to see this rib-tickling "SHAZAM!" I absolutely love this trailer! What do all of you out there in Geeklandia think? Well, today's going to be a doozy of a day filled will all types of coolness from San Diego ComicCon, so on to the next story!
Stay Strong, Live Good, Love Movies!
Dannie aka Pekosa Peligrosa