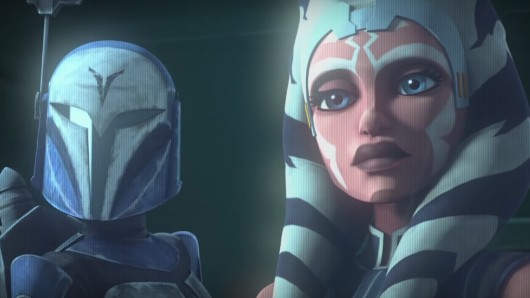 Hola Dannie aqui,
Today at San Diego ComicCon geeks and geekettes rejoiced while seeing the trailer for Star Wars The Clone Wars at the 10th-anniversary panel! It was announced that the show would be coming out on Disney's new streaming service with new episodes!
Here is a quality version of the trailer-

Here below we have fans at ComicCon reacting to the kickass new galactic series! I included this so we all could get the feeling of Hall H in San Diego!
I would like to say thanks to the friendly folks at Slashfilm.com for sharing the below video with the world.


What do all you rebels, imperials, scruffy nerf herders and smugglers think? I love the series and personally can not wait to see the next chapter, I could go on for days geeking out on this. However, more stories are calling, so I am keeping it short and sweet. May the force be with you all!
Stay Strong, Live Good, Love Movies!
Dannie aka Sister Satan