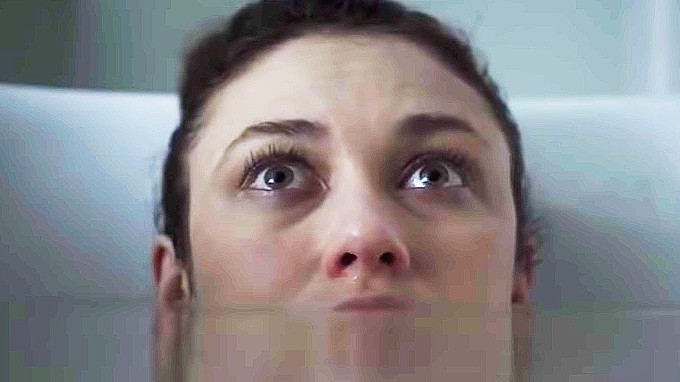 Hola Dannie aqui,
Today a trailer for the film "MARA" came out! It brings about an atmospheric air reminiscent of some Japanese horror flicks from the early 2000's like "Ringu," "Uzumaki," and "Ju-on: The Grudge." It looks interesting sleep paralysis is a disturbing thing, that could truly work in a horrifically well way cinematically.

I enjoyed the trailer, and here it is let me know what you horror hounds think-

"MARA" is directed by Clive Tonge who some may know from his short films "Sunday Best," "Love Lesson," and "Emily and the Baba Yaga." The film stars Ukrainian-born actress Olga Kurylenko ("Quantum of Solace," and "Oblivion,"), Spain's Javier Botet ("IT," "The Mummy," and "The Conjuring 2"), and actor Mitch Eakins ("Glory Road," "Evil Bong" 1 & 2, and "Loggerheads"). "MARA" begins to haunt theaters on September 7th, will you be there?
Stay Strong, Live Good, Love Movies!
Dannie aka Pekosa Peligrosa