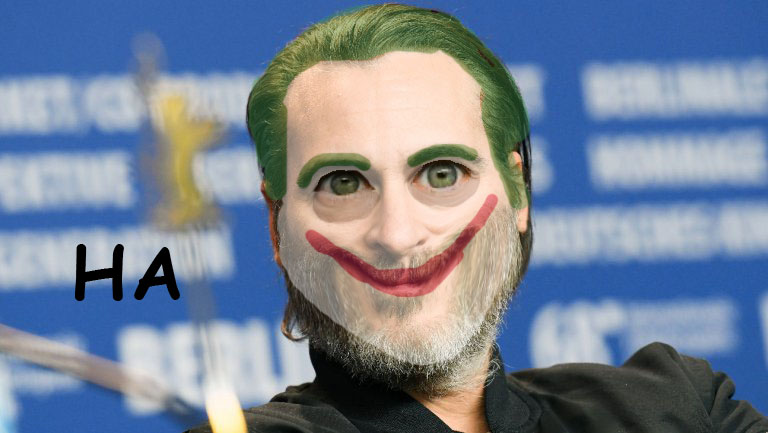 Just eight days ago, we got a confirmation that a Joaquin Phoenix Joker film was happening, today it was announced on Hollywood Reporter that we will get to see it in Fall 2019, and it will be titled simply JOKER. This announcement was just made late today (Wednesday) by DC and Warner Bros.
Directing the new movie is Todd Phillips, who also co-wrote the script with Scott Silver. They will begin shooting the film in September in New York.
We speculate that this version will be a Red Hood telling of Joker, but not Jason Todd. The ORIGINAL comic book Red Hood, that was even earlier than the KILLING JOKE. The studio has described the premise for the origin story as "exploration of a man disregarded by society [that] is not only a gritty character study, but also a broader cautionary tale."
The movie about the expansion of Jared Leto's Joker from SUICIDE SQUAD is still happening as a separate movie. Two Joker movies? You're crazy, DC.
I've speculated before that they may take in some influence from THE KILLING JOKE for this story, but that is yet to be seen.
Budgeted at $55 million, JOKER is somewhat cheap compared to other D.C. films like JUSTICE LEAGUE ($300 million), WONDER WOMAN ($149 million), and MAN OF STEEL ($225 million). Joker doesn't really have powers, so I suppose not much money is needed. We'll keep you geeks updated!
JOKER is to hit theaters on October 4th, 2019!
~Big Eyes