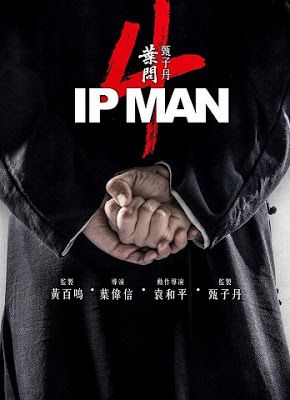 Great news for martial arts movie lovers, especially fans of the IP MAN series! Donnie Yen takes on Jackie Chan in the upcoming IP MAN 4!
Back in June, it was reported that Yen said that filming the movie was wrapping up.
IP MAN is a movie series loosely based on the life of Master Ip Man or Yip Man, who taught Bruce Lee martial arts. The new film catches up to when Bruce Lee finally arrives into his life, Lee wants to open up his own martial arts school, but has some troubles getting along with the locals. Ip Man lends Lee a hand and gains respect of the locals for the both of them and lays out the way for martial arts in America.
Chan plays a "well respected Big Brother in Chinatown", so we can assume that Ip's battle with Chan occurs in America.
The new film is directed by Wilson Yip.
In IP MAN 3, we got an awesome battle between Donnie Yen and Mike Tyson. I'm pretty stoked to see a fight between Yen and Chan on the big screen!
No U.S. release date just yet. Hopefully we'll see it later this year or early in 2019.
~Big Eyes