We were thinking something more like #Shazam! but, okay, here ya go… https://t.co/bbzs85zTLf #SuperHeroGoals pic.twitter.com/p0sI4Cb1AT

— Entertainment Weekly (@EW) July 17, 2018
Hey folks! Looks like the folks at Entertainment Weekly are putting Zachary Levi on their cover for the SHAZAM! film. And just below, here's Billy Batson's bud Freddy Freeman (Jack Dylan Grazer of IT) and, uh, Shazam (Zachary Levi of "Chuck") chugging sodas.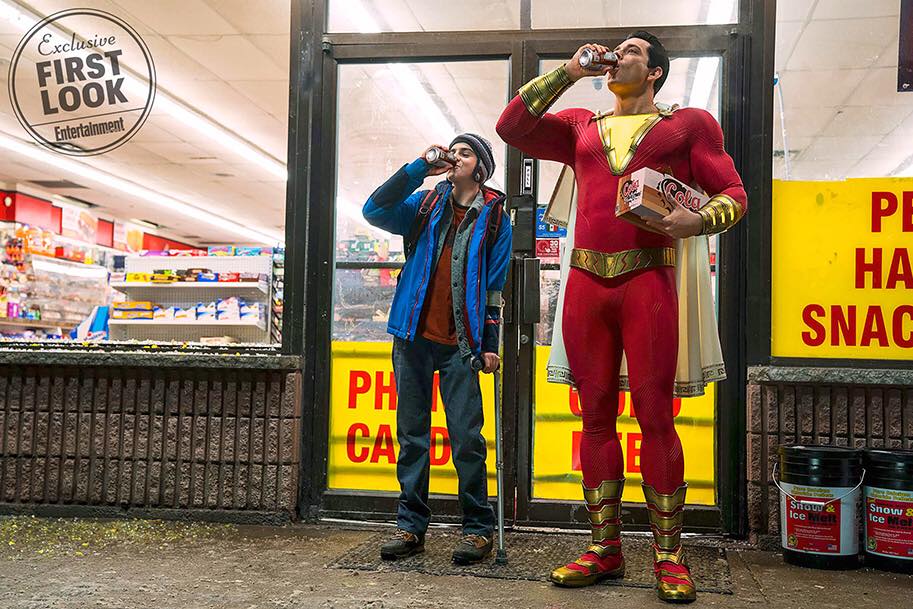 I am about fifty-fifty on this. I like Levi... I like Shazam... but some of what I am seeing looks very glossy and corporate. I'm hoping maybe I'm just off about that and what looks too slick and manufactured now will look sweet as a freshly minted comic book when the trailer arrives (Saturday, and yes, we're on it). But this is the first DC film in a long time that looked goofy and fun, the combination that is winning for Marvel Studios right now. I want DC to taste that same kind of success with this. Here's hopin'.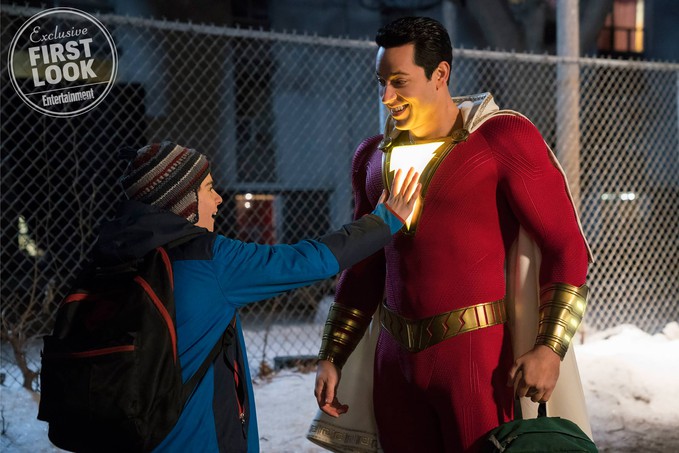 -- Precious Roy