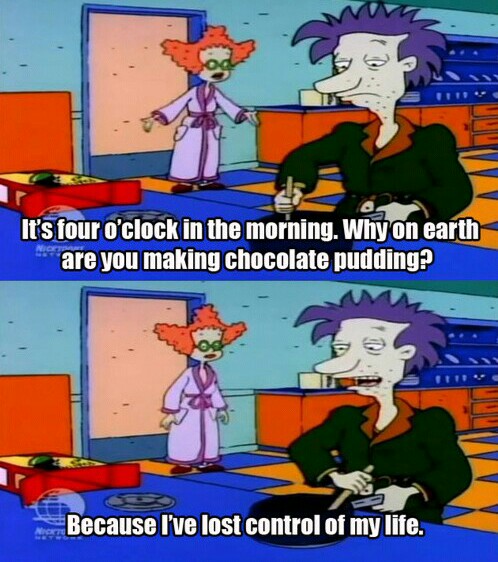 I enjoyed RUGRATS as a kid, but even as an old fan I can say they took the original incarnation too far. I felt that it peaked after the first movie, but hoo-nelly. It went on and on, and then they introduced ANOTHER new character after Dil Pickles, Kimi, Chuckie's Japanese step sister. Not that there's anything wrong with that, it just felt like too little too late. The cuteness of the diaper wearing kiddos wore thin. So what did they do? They aged the kids! ALL GROWN UP happened and that went on for FIVE seasons.
It's been a whole ten years since ALL GROWN UP, time for a reboot?
Arlene Klasky, Gábor Csupó and Paul Germain, the original series creators are returning as executive producers for the new series. Although they are producing, I am curious how the new version will look! The reboots always have at least a slight change to them.
Deadline says "Both the TV series and the movie will include new adventures with the famous characters Tommy, Chuckie, Phil, Lil, Susie and Angelica, and will also introduce a new world of characters."
A WORLD OF NEW CHARACTERS! Because all of the characters they already had have been tapped dry? It's okay, in a reboot you can get away with retelling things.
David A. Goodman (FAMILY GUY, STAR WARS: DETOURS) is writing the script for the new live-action movie, which will be made by Paramount Players, a division of Paramount Pictures. The movie is set to be released November 13, 2020.
~Big Eyes