Get excited geeks, and then maybe a little disappointed depending on how you look at it! Netflix just made it rain with some fresh picture of SHE-RA, a HE-MAN spinoff focusing on Prince Adam's sister!
Deadline describes the premise as "She-Ra follows orphan named Adora, who leaves behind her former life in the evil Horde when she discovers a magic sword that transforms her into the mythical warrior princess She-Ra. Along the way, she finds a new family in the Rebellion as she unites a group of magical princesses in the ultimate fight against evil."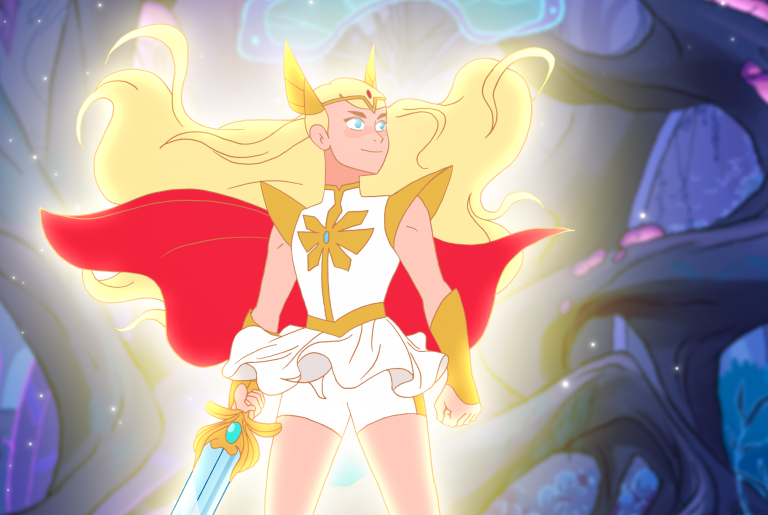 Now I was too young to see SHE-RA while it was on the air during the 80s, 1985-1986. That was a short run. But I've gone back and taken a look, and once again I've seen that during the 80s and 90s, 2D animation ART was clearly at its peak. I'm still blown away when I go back and watch old episodes of THE REAL GHOSTBUSTERS that's on Miyazaki film level animation. Since then, we gotten a lot of very flat looking, low detail 2D animation with the invention of computer animation, which we started to see more and more of during the late 90s and has become pretty much all we see today if it isn't 3D.
I'm not COMPLETELY turned off by this new animation style. I'll definitely give it a chance and see how it plays out.
Aw, look. They're having feelings and stuff!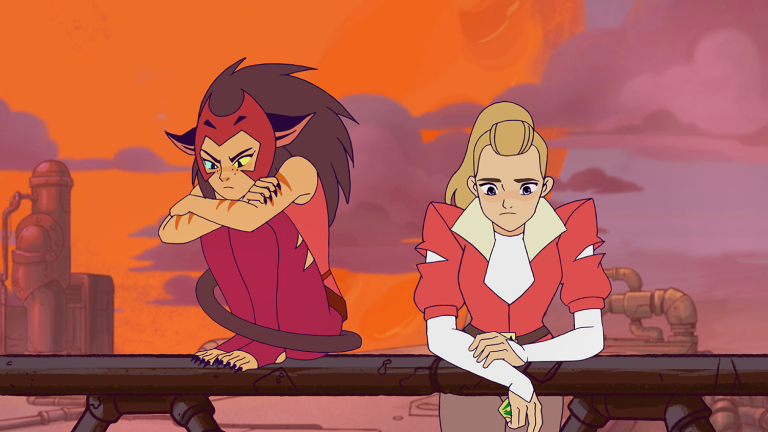 We gotta remember, at the end of the day though, it's just meant to be jingling keys to keep the kids attention, right? Many of us enjoyed it as kids, our kids will enjoy the new one all the same and not realize what they're missing. AND THEN, you'll have the pleasure of sharing with them the better looking one, and they'll hate it because it's not modern or what they saw first. Or not. Haha, kids.
She-Ra has a rather big voice cast so far. Aimee Carrero (ELENA OF AVALOR) as Adora/She-Ra, Jordan Fisher (DANCING WITH THE STARS) as Seahawk, Marcus Scribner (BLACK-ISH) as Bow, Lorraine Toussaint (ORANGE IS THE NEW BLACK) as Shadow Weaver, Sandra Oh (GREY'S ANATOMY) as Castaspella, Karen Fukuhara (SUICIDE SQUAD) as Glimmer, AJ Michalka as Catra, Reshma Shetty as Angella, Keston John as Hordak, Lauren Ash as Scorpia, Christine Woods as Entrapta, Genesis Rodriguez as Perfuma, Vella Lovell as Mermista, Merit Leighton as Frosta, and Krystal Joy Brown as Netossa.
We'll get to see the full outcome of this show on Netflix November 16th! So much cool animated stuff coming out this year!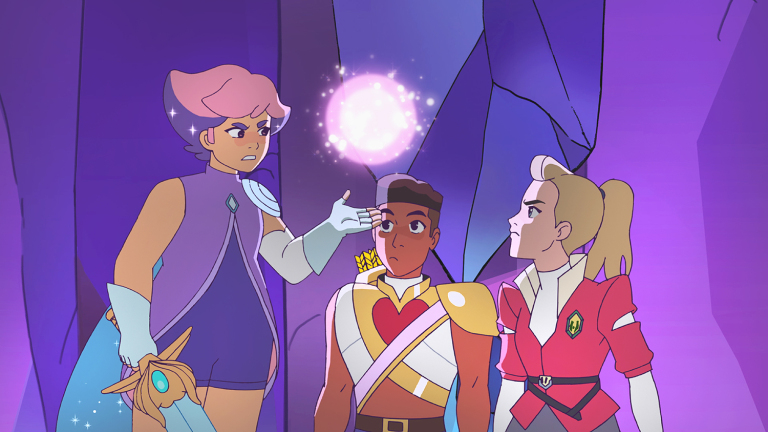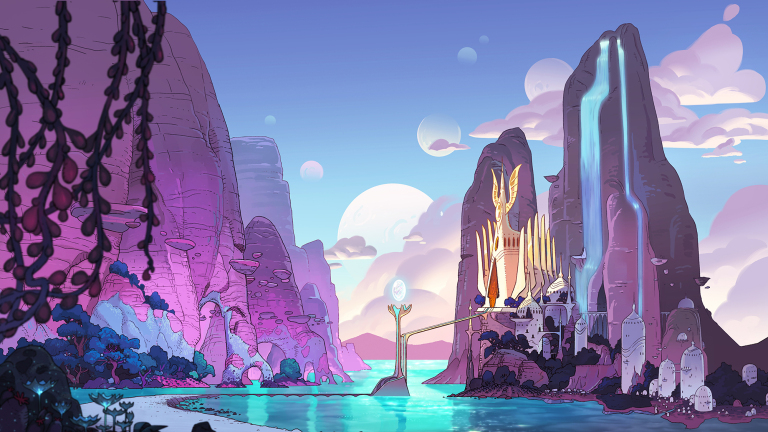 This background actually looks pretty nice!
~Big Eyes