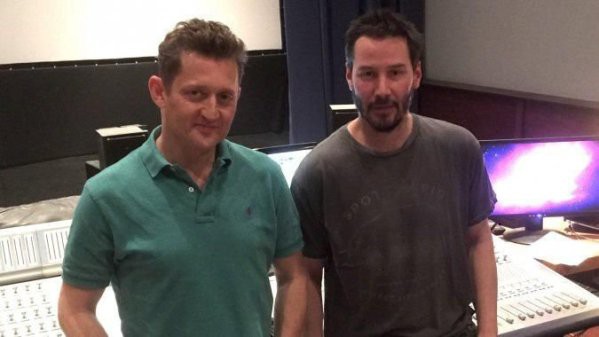 "I don't know if it's a reality," Keanu Reeves now says of the proposed second sequel to "Bill & Ted's Excellent Adventure." "We've been trying for a long time to get that film made, and it still has its challenges. I really love the characters, and I think we have a good story to tell. Part of it is show business stuff — financing, rights, deals. Nothing creatively."
Deals? Is that the sound of Alex Winter's agents playing hardball I hear??
Reeves' maybe-ish attitude regarding "Bill & Ted Face The Music" comes to us from a new Reeves interview with Yahoo News intended to promote the fast-approaching Reeves vehicle "Siberia."
The new Bill & Ted movie would find the former teen adventurers in their fifties, presumably after their rock band has made our present almost impossibly awesome.
Dean Parisot, whose last big-screen project was 2013's "RED," is reportedly expected to direct from a screenplay by Chris Matheson ("A Goofy Movie," "Mr. Wrong") and Ed Solomon ("Men in Black," "Charlie's Angels," the "Now You See Me" movies, Soderburgh's "Mosaic" series), the duo who penned the first two Bill & Ted movies.
Find all of Yahoo's Reeves interview here.