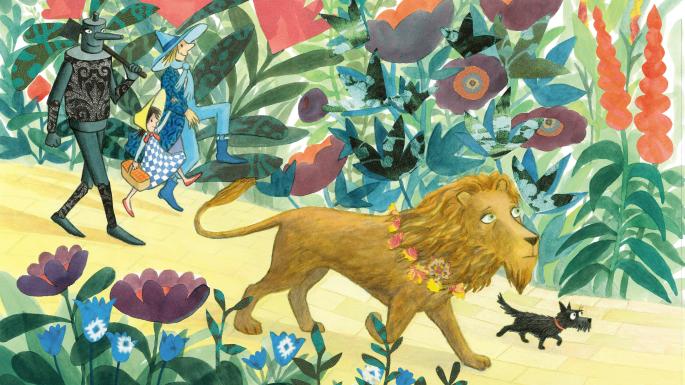 Evening, geeks.
Yes, Warner Bros. announced that a version of THE WIZARD OF OZ as told by Toto is in the works. There aren't a whole lot of other details about it just yet. Mark Burton who wrote WALLACE, AND GROMIT: CURSE OF THE WERE-RABBIT has been tapped to pen the script, the director's chair remains to be filled. Jared Stern and Winsor Yuan are executive producers.
The new movie is inspired by a children's book called 'Toto: The Dog-Gone Amazing Story of the Wizard of Oz' by Michael Morpurgo. Evidently, Morpurgo's book is a retelling of the original book 'The Wonderful Wizard of Oz' by L. Frank Baum, but told from Toto's perspective.
I'm already envisioning a shitty CG movie, but who knows where it's going to go. The art from the book looks rather nice. I'm not even sure what style they're going to use for the movie… probably the same as what was used for STORKS, mildly adapting the designs seen in the book. I'm making a lot of assumptions, especially since we don't even know if it's going to be animated or not. It's too soon to tell if it looks good just yet!
We'll share more info as it comes out!
~Big Eyes