BrotherRaven here once again with the lovely and amazingly talented and versatile, Blake Northcott.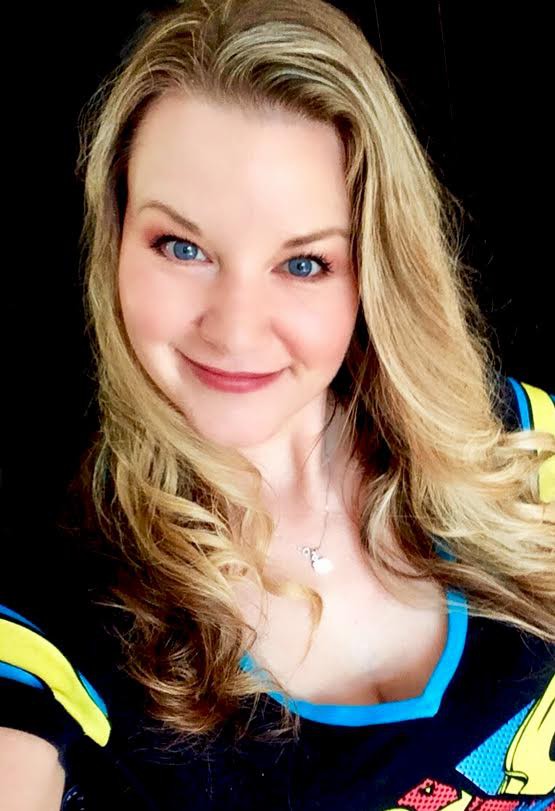 This time we will dive deeper into some exciting offerings from her talented pen including some details on a new novel which is so very thrilling and a magical journey, introducing us to the world of Calista Scott in The North Valley Grimoire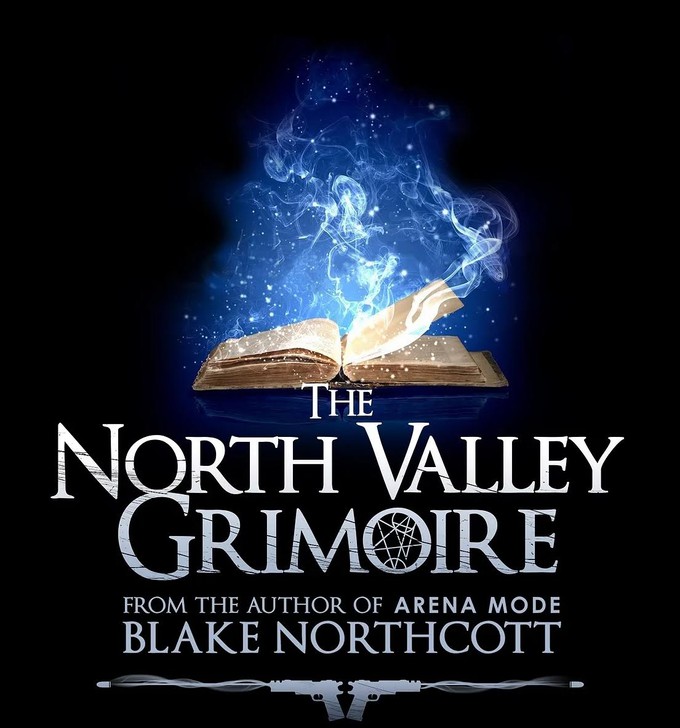 BR- Once again, thank you for taking the time for this interview.
BN- No problem! Always a pleasure.
BR- Can you tell us a little about the world of North Valley? (to read a sample chapter, click here http://thenorthvalleygrimoire.com/)
BN- In my new book, magic is leaking into our world, and an oppressive government will stop at nothing to keep it a secret. I'm describing it as 1984 meets The Craft, with a spy thriller twist.
BN- It's magic realism, taking place in the present day. I wanted to do something that was a little anti- Potter, going outside the box. There are a lot of books that give magic the YA treatment with magical creatures and teen romance, but there isn't a lot of magic with a sharp edge for a more mature audience.
BR- Since this is a new world, tell us how you go about worldbuilding, and where did you draw inspiration for this new journey. What was the spark that lit the fuse?
BN- I was influenced most by Lev Grossman's The Magicians, and by George RR Martin's A Song of Ice and Fire.
BN- I love Grossman's more adult take on magic, and Martin is a genius at playing with expectations. He created a world where no one is safe and anything can happen, and that's definitely a big part of North Valley.
BR- You are going to be starting a Kickstarter program for this novel, when will it be running, and can you tell us of any exclusives that will be available for those who will so want to back it.
BN- The campaign is live right now! There is a Kickstarter-exclusive cover by superstar Marvel cover artist, David 'D.Na' Nakayama. There will be one printing of this edition, and that's it – it won't be available on Amazon or in stores.
BN- Every copy is going to be signed and will include extra bonuses that I'll add throughout the campaign, like foil stamping for the cover, interior artwork, and other goodies like bookmarks, stickers and more.
BN- The goal is to put together a package that is a one-time experience, and when it's gone, it's gone.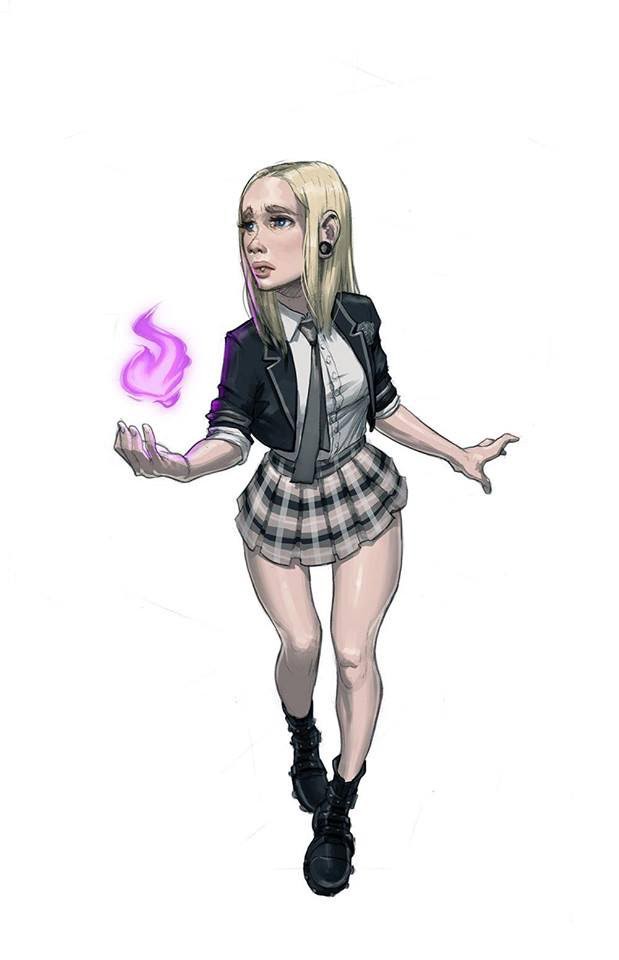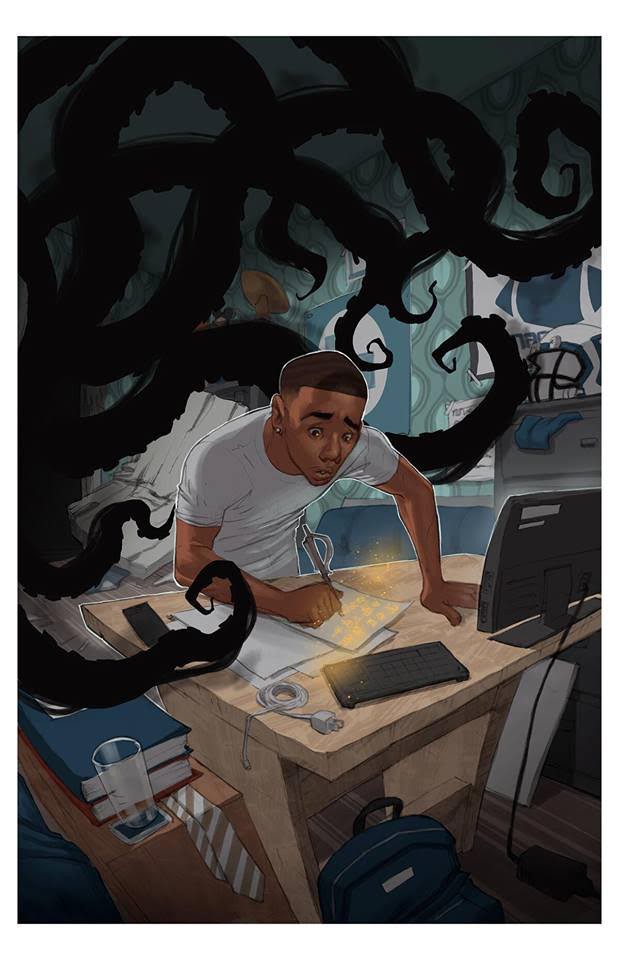 BR- I can't wait for the release of this novel! Are there future plans for Calista and the cast of North Valley brewing in your mind?
BN- Yes, absolutely. I can't reveal anything at the moment, but I like the idea of both the characters going from college, into their 20s and maybe their 30s—that's such a pivotal time of life when we're all figuring out who the hell we are and what we're doing with our lives, and it's a great time to explore.
BN- And running parallel to that, we'll see how the government will evolve, and how they'll handle magic as a weapon.
BR- Along with this novel release you've been so busy with your other endeavors, like the further releases of the exciting comic title Executive Assistant Iris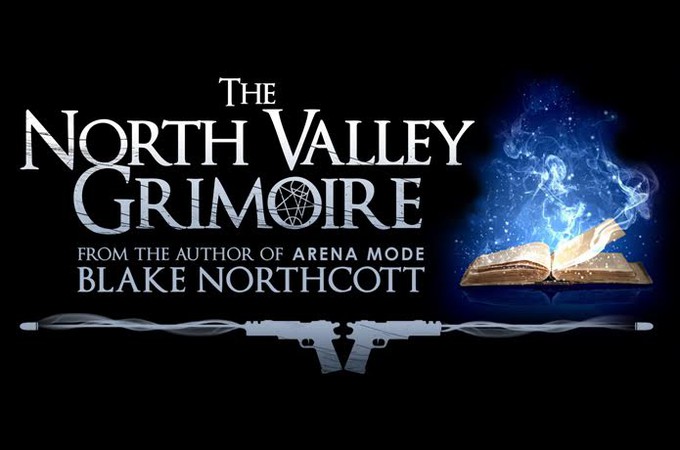 BR- What are some story arcs will we see in this title?
BN- At the moment I'm working on finishing the fifth volume of Iris, which is a five-issue miniseries. It has a very definitive beginning, middle and end. After this arc concludes, who knows? I might be back for volume six, or I might end up moving on to other things.
BN- I'm really enjoying this current run where Iris is showing a more vulnerable side and has to contend with her own mortality as she tries to escape the grasp of Magni Global. It's been a blast to write, and the fan response has been fantastic!
BR- As always you seem to be busy on the convention circuit. What is your future schedule, so fans can come out and say hi to you?
BN- I always love meeting the fans, but I don't have a super extensive convention schedule this year. I always attend the Toronto Fan Expo, which is at the end of August, so please come to find me at the Aspen booth!
BN- Aside from that, I'll be working on some more appearances—I'd like to hit at least one additional con on the West coast, and one more on the Eastern side, but we'll see.
BN- I got to attend Orlando Megacon earlier this year and it was fantastic!
BR- It is always a pleasure to talk with you!
BN- Likewise! Always a blast.
BR- Thank you so much, Blake. I wish you the best on all your projects. I can't wait until The North Valley Grimoire is published!
BN- Thank you so much! I'm so excited about this book. Shifting to magic realism is a huge move for me, but I think all the fans of my past comic book and superhero writing will have lots of fun with it.
BN- And I'm definitely targeting Hollywood with the series as well. I think this could easily find a home on Netflix or another streaming service as an ongoing series, so next time we chat I might have some news about that, too.