So earlier today, Entertainment Weekly released two new photos from the upcoming Spiderman-less Sony endeavor, VENOM. The last trailer released for VENOM already gave us a brief look at the grinning king of 90's trash Marvel comics.
It was unclear from that bit of footage though, if what we saw of Venom was a fully finalized effect or an earlier render. The film really hinges on how well they nail the look and vibe of the character EW has now given us a solid idea of what Venom will look like in the final film. Let's check it out: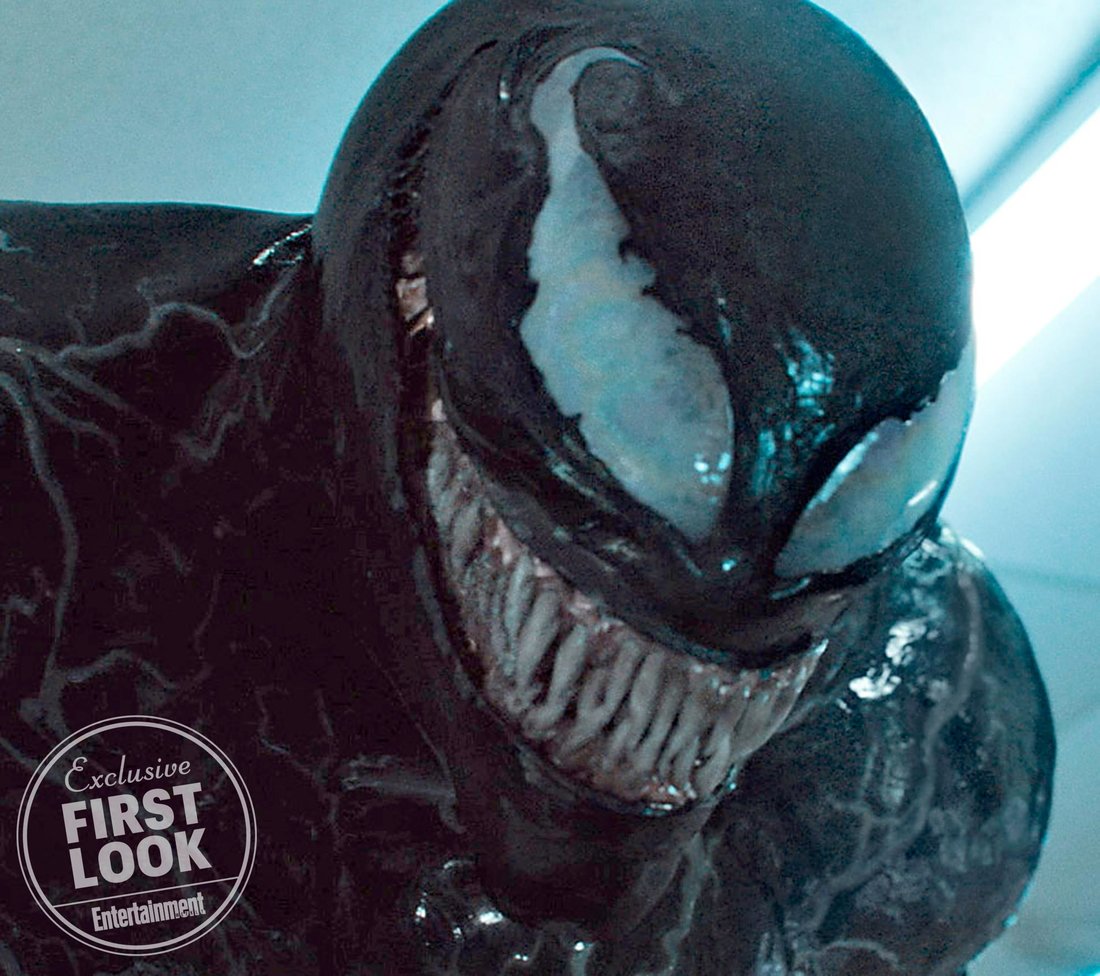 That… looks pretty good truthfully. I just don't know how good it will look in motion on a theater screen I'm also not even convinced that the film's a good idea at this point.
Who am I kidding though? If Tom Hardy's in it with a weird accent, I am there. What do you guys think? Let us know or you can just tell us which silly Hardy accent is your favorite in the comments below (*hint: the correct answer is "Bane"). Also, check out the source link at the bottom of this post for the other photo which features 100% less symbiote and some charmingly goofy quotes from Hardy about the project.
VENOM (brought to you by the guy who made GANGSTER SQUAD) swings into theaters on October 5th of this year.
-Wheels