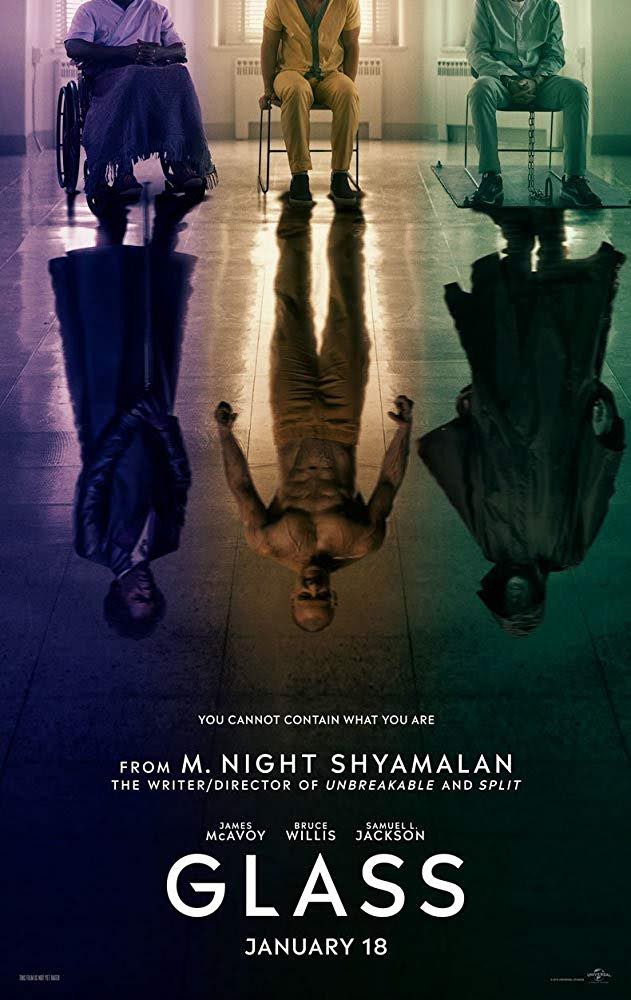 Freddy Beans here with some first looks at M. Night Shyamalan's GLASS via ENTERTAINMENT WEEKLY.
There's also a fun little blurb in there on how James McAvoy found out precisely what it was he was getting into with 2017's SPLIT.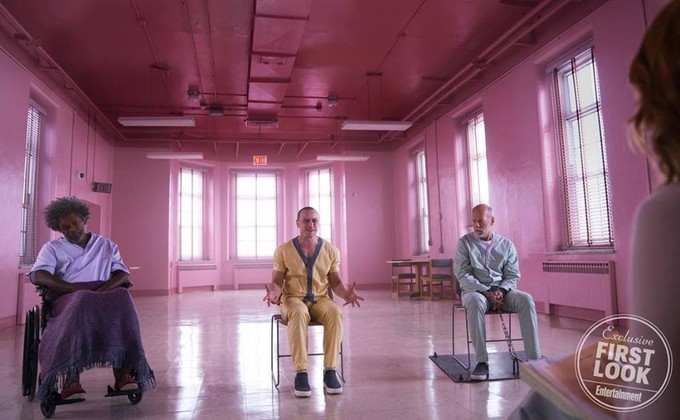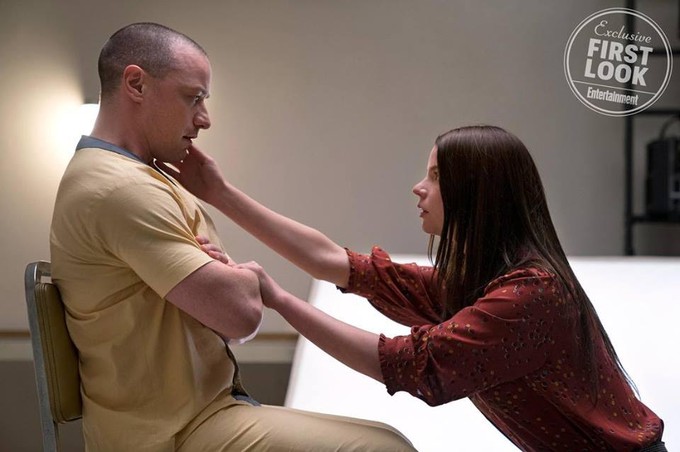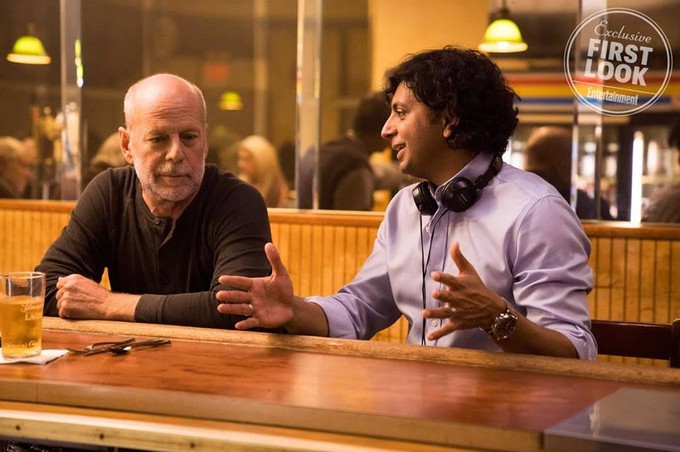 If you aren't aware, at the end of SPLIT there's a pretty surprising tie-in to UNBREAKABLE. Thus, blending these cinematic worlds in degrees, no one saw coming.
GLASS brings David Dunn (Bruce Willis), Elijah Price (Sam Jackson/Glass), Kevin Wendell Crumb (James McAvoy) together in a psychiatric hospital. CinemaCon shared a trailer that showed all three being treated together for "Thinking they are comic-book characters." Sarah Paulson (AMHS) is the doctor diagnosing this rag-tag group.
Charlayne Woodard (Glass' mom), Spencer Treat Clark (David Dunn's son) also return in this one.
I can honestly say I liked SPLIT as a stand-alone film and always wanted more out of UNBREAKABLE.
When Bruce finally realizes his power and reaches his hands out to brush against the unknown in that train station, it sent tingles directly to my nether regions.
You asked right?
I'm expecting Glass to still be bitter over his Type I osteogenesis and get in the many minds of Crumb to utilize him as a weapon against Dunn.

If Crumb can climb the walls as he did in SPLIT, then he's a formidable opponent, and it still fits the realm already established, leaving plenty of room to expand on the unknowns.
I also see all three of these guys teaming up to thwart an even more significant threat that would be nothing short of awesome. Or absolutely terrible, one of those for sure!
I had given up on M. Night Shyamalan somewhere around THE HAPPENING.
If I made it that far, then I swear I threw in the white towel at THE LAST AIRBENDER.
THE VISIT wasn't horrible, but it wasn't on the level of a SIXTH SENSE.
I suppose that's the problem though, he started with his masterpiece, and we're left comparing everything on standards that aren't fair.
Anyone else 'chomping at the bit' for this movie in their life?

Again, I wasn't looking for GLASS in my life, but since it's coming, I can't wait to see it now.
I'm genuinely excited at the prospects and wondering if Mr. Shyamalan doesn't have a trilogy in mind.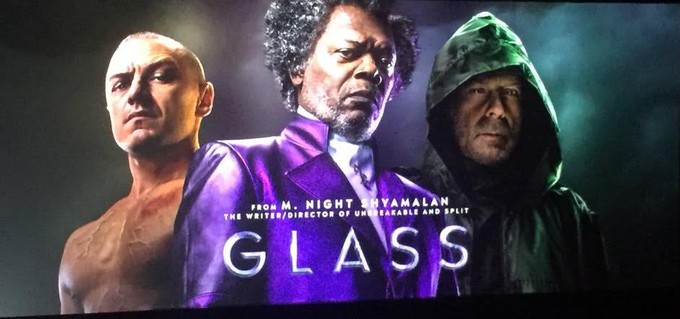 Til next time Kids
Freddy Beans
Follow me on Facebook @https://www.facebook.com/FreddyBeansWrites/?ref=bookmarks
Instagram "@freddybeans_aicn"
Contact me @freddybeans@gmail.com