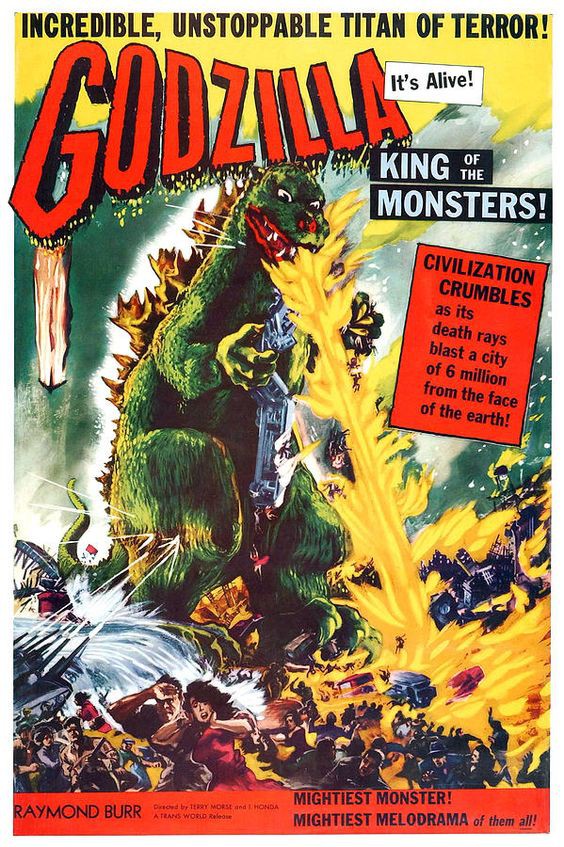 Hola Dannie aqui,
Today Entertainment Weekly got an exclusive look at pictures from 2019's "GODZILLA: KING OF MONSTERS." Taking the directors chair is Michael Dougherty the man who brought us "Krampus," and "Trick or Treat" which were both a terrifying and beautifully filmed delight, I absolutely adored "Krampus" and am happy to hear that Dougherty is working on "Trick or Treat 2." Godzilla is a character that I grew up loving as well as her counterparts King Ghidorah, Rodan and my personal childhood favorite Mothra all three of which are going to be in the upcoming film. Yes, I said "her" I have always debated Godzilla's sex with friends and family, and I have come to the conclusion that the towering titan is a female. So it should, in my opinion, be titled Godzilla: QUEEN of Monsters but I guess that doesn't have the same powerful ring to it as King.
The film stars Millie Bobby Brown (Eleven from Netflix's hit "Stranger Things"), Bradley Whitford ("Get Out," "The Cabin In The Woods," "Adventures In Babysitting," "Revenge of the Nerds 2," and "The Post"), Vera Farmiga ("The Conjuring" 1 & 2, "The Boy In The Striped Pajamas," and "The Departed"), Sally Hawkins ("The Shape of Water," "Maudie," and "Paddington" 1 & 2).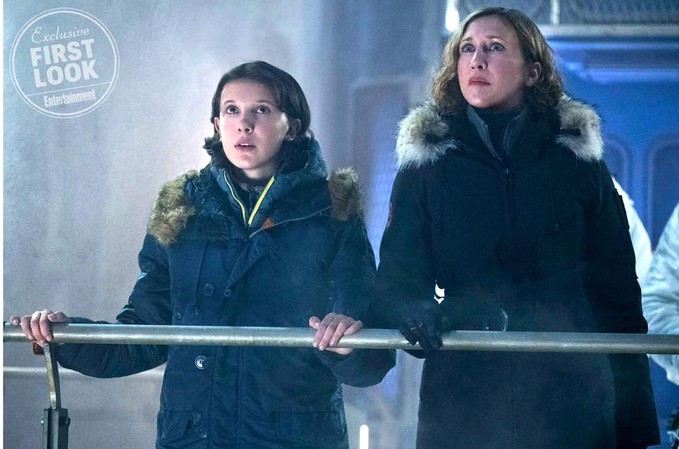 Tackling the characters of King Ghidorah's center head and Rodan is Jason Liles who recently portrayed the character George in the film "Rampage." King Ghidorah's right head is Alan Maxson ("Evil Bong 777," "Evil Bong 666," and Netflix's "I Am Not An Easy Man") Ghidorah's left head is placed in the hands of Richard Dorton ("Major League 2," "Mortal Kombat: Rebirth," and "Jack the Giant Slayer,") Dorton has a long, long IMDB history of motion capture acting.
Now check out this epically awesome Godzilla picture! I love it so much!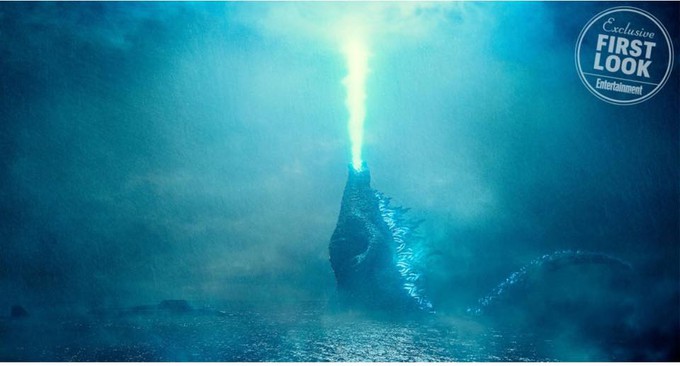 I can not talk about Godzilla without sharing this little classic from 1969!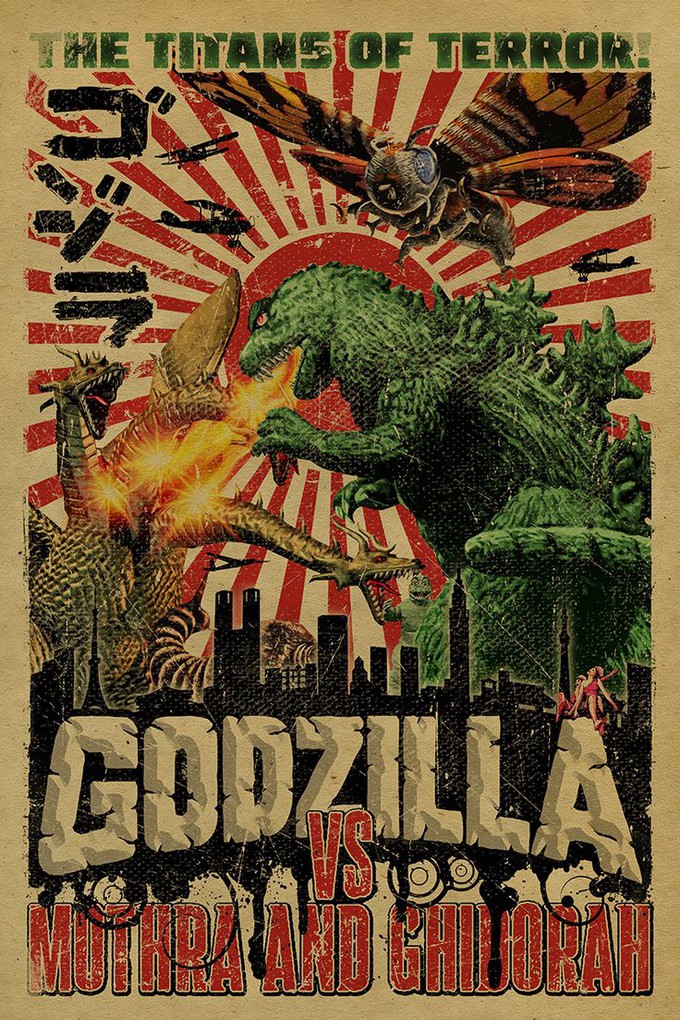 Well folks, "GODZILLA: KING OF MONSTERS" comes out on May 31st of 2019, that's my birthday! Please, Michael Dougherty, make this phenomenally kickass, so far you have yet to disappoint. Don't start on my birthday! So geeks and geekettes what do y'all think of the pics? Do you think Godzilla is male, female or is Godzilla in your opinion asexual and capable of autonomous reproduction you know like a protandrous hermaphrodite like clownfish are?
Stay Strong, Live Good, Love Movies!
Dannie aka Pekosa Peligrosa