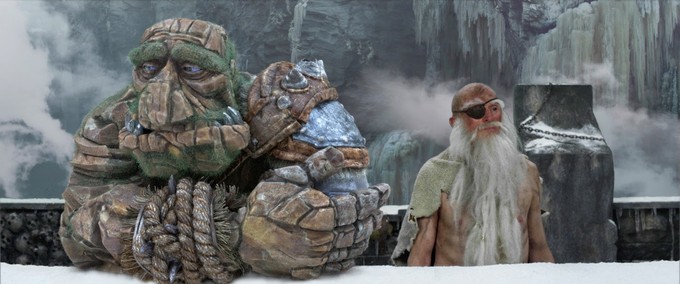 Hola Dannie aqui,
Bringing you all a trailer for "TROLL BRIDGE" an amazingly visually atmospheric fantasy satire, the 25-minute short is currently touring festivals and is garnering quite a bit of critical acclaim. It is a highly ambitious short utilizing CG, beautiful cinematography and the witty mind of writer Terry Pratchett. Pratchett has been writing for film, video games, and television since 1986. He has worked on televisions "Truckers," "Soul Music," "Wyrd Sisters," "Terry Pratchett's Hogfather," and "Good Omens." Also, the man has quite a few novels under his belt.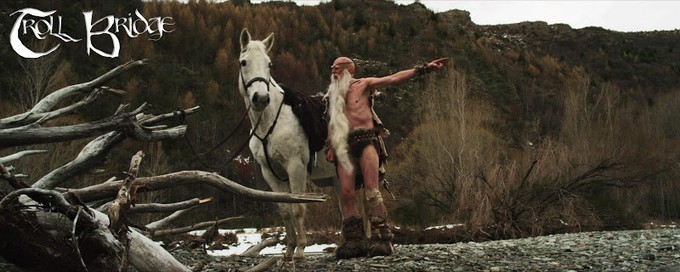 Here is the trailer, personally I love it, and I am chomping at the bits to see the entire 25-minute adventure of an elderly Troll hunter/Barbarian and his talkative steed. Let us know what you all think of the trailer, and I dig it!
I think this short looks beyond cool.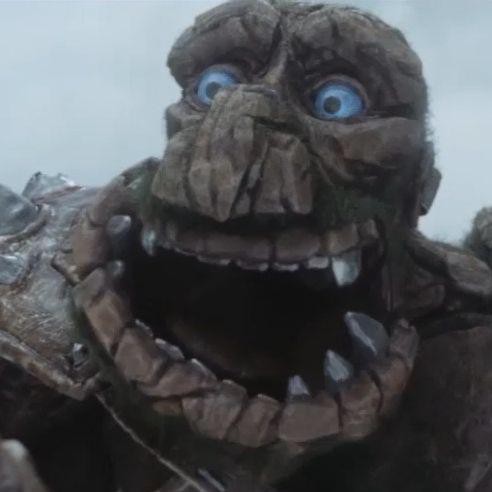 I love the talking horse, Mr. Ed's long-lost relative meets Trolls!?! The lighthearted nature of the dialog we see here in the trailer is great, the banter between Cohen the Barbarian (Don Bridges) the trolls, and the horse (Glenn Van Oosterom) is hilarious.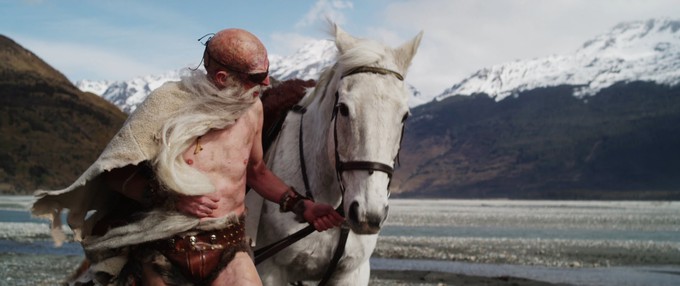 Here below we have some behind the scene peeks that show how the visual magic of "TROLL BRIDGE" came to be.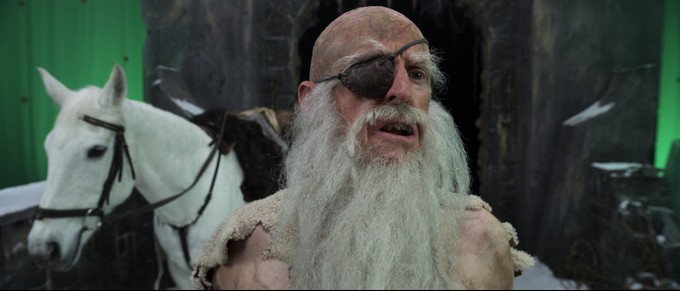 Tape measures=filmakers best buddy!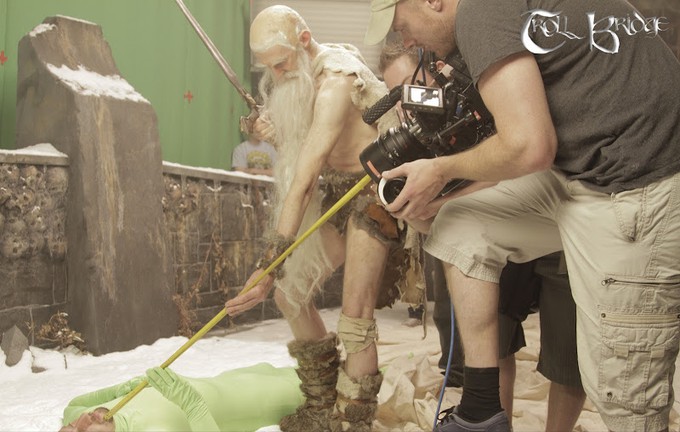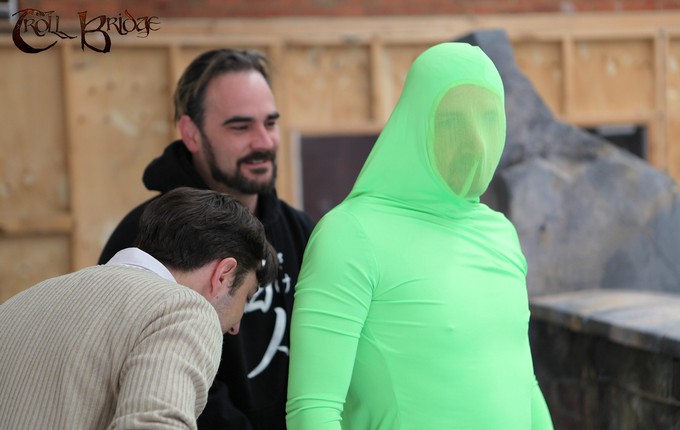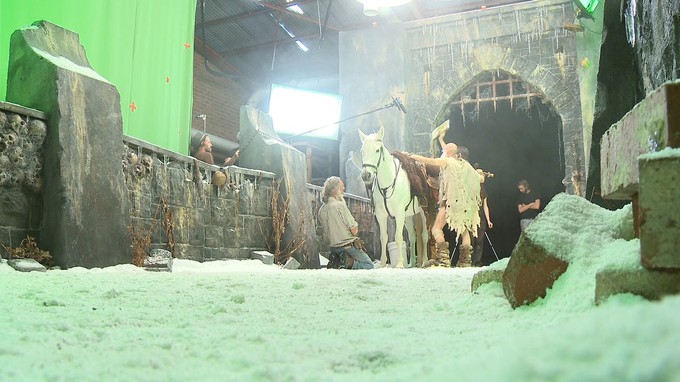 "TROLL BRIDGE" is directed and co-written by Daniel Knight. Knight seems comfortable with the short film format as he has directed five, the other four are "The Morning After," "Undead Ted," "Goldilocked," and "Blood on the Game Dice." I would utterly slay a troll or two if it got my hands on this amazing short. Well, folks what do all of you in Geeklandia think?
Stay Strong, Live Good, Love Movies!
Dannie aka Pekosa Peligrosa