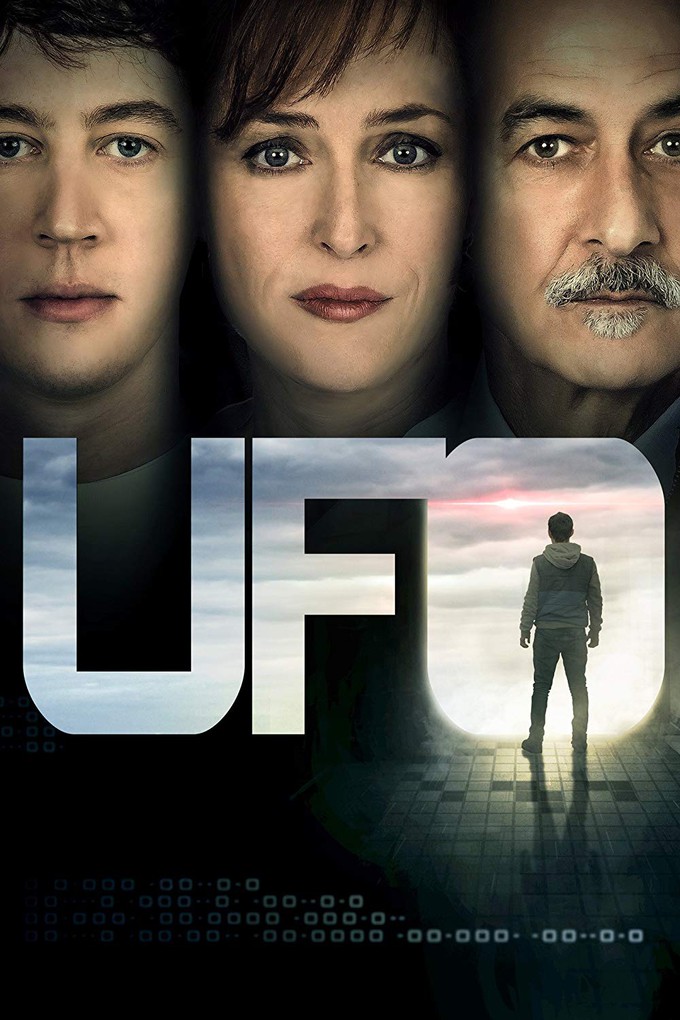 Hola Dannie aqui,
Here with a trailer for "UFO" a film that stars Gillian Anderson, that's right Scully from the X-Files is looking at the sky again! Actors Alex Sharp ("To The Bone," "How To Talk To Girls At Parties," and "Better Start Running"), veteran actor David Strathairn ("Goodnight and Goodluck," "Sneakers," "Darkest Hour," 2014's "Godzilla," "HOWL," "The Spiderwick Chronicles," "L.A. Confidential," "Dolores Claiborne," just to name a few of the 129 films he's been in), and the young U.K. actress Ella Purnell ("Kick-Ass 2," "Maleficent," "Miss Peregrines Home for Peculiar Children," and "Churchill").
Sony describes the film as-

"Derek (Alex Sharp) a brilliant college student, haunted by a childhood UFO sighting, believes that mysterious sightings reported at multiple airports across the United States are ufos. With the help of his girlfriend, Natalie (Ella Purnell), and his advanced mathematics professor, Dr. Hendricks (X-Files' Gillian Anderson), Derek races to unravel the mystery with FBI special agent Franklin Ahls (David Strathairn) on his heels."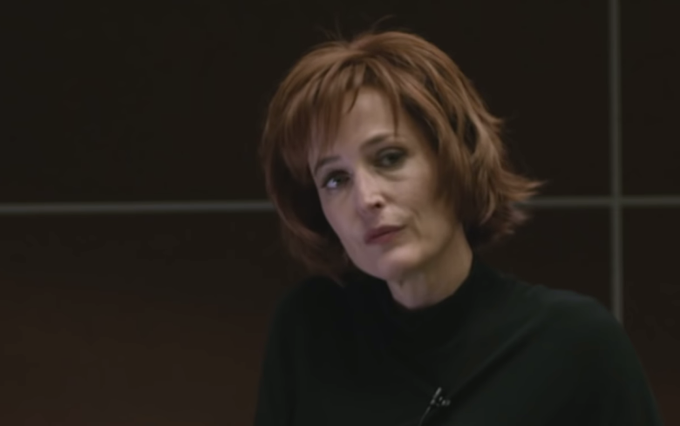 "UFO" is written and directed by Ryan Eslinger, the man behind "Madness and Genius," "Daniel and Abraham," and "When a Man Falls."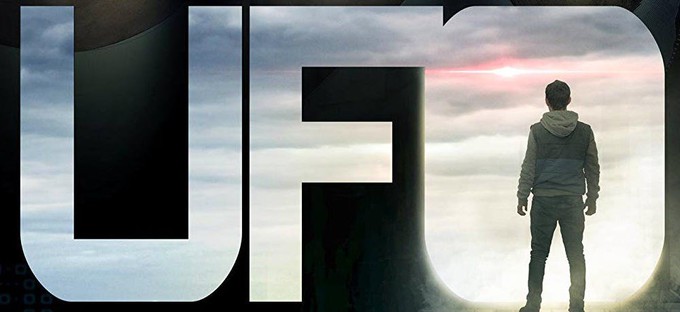 "UFO" hits home screens via Dvd and Digital on September 4th of this year. What do you all think? I think its worth a watch, anything with Scully, oops I mean Gillian Anderson portraying a cold and questioning advanced mathematics professor, seems interesting. We will have to see if this was a gem that slipped out with the rubble that is mostly straight to digital/DVD films, or is it rubble?! "I WANT TO BELIEVE" this will be good.
Stay Strong, Live Good, Love Movies!
Dannie aka Pekosa Peligrosa