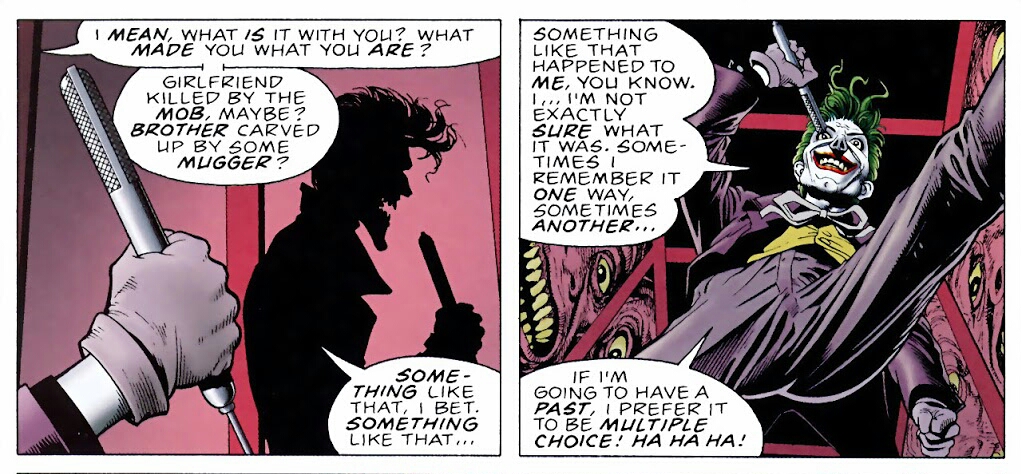 Joaquin Phoenix just finalized a deal with Warner Bros to take on the role of Joker in an upcoming Joker origin movie. Shooting is to start in September in New York.
Directing the new movie is Todd Phillips (THE HANGOVER I-III, OLD SCHOOL, WAR DOGS), who also co-wrote the script with Scott Silver (8 MILE). This will be...an interesting combination.
The studio has described the premise for the origin story as "exploration of a man disregarded by society [that] is not only a gritty character study, but also a broader cautionary tale."
No known date yet. It's budgeted at $55 million, which seems pretty darn cheap compared to more recent DC films like JUSTICE LEAGUE which was given a budget of $300 million.
It has been said in earlier reports that this is an expansion of Jared Leto's Joker from SUICIDE SQUAD, minus Jared Leto.
Though many regard the origin story portrayed in THE KILLING JOKE as the one true origin story of the Joker, there have been many other origin stories portrayed over the years.
I'm pretty excited to see what Joaquin Phoenix has to bring to the table as the Joker. I'm sure Tommy Wiseau is broken hearted that he didn't get the part.
~Big Eyes